I recently tried out a class at OrangeTheory Fitness.
Billed as a one of a kind group personal training workout, the results of attending a heart rate based interval training class at OrangeTheory Fitness classes are more energy, visible toning and extra calorie burn for up to 36 hours upon completion of the workout.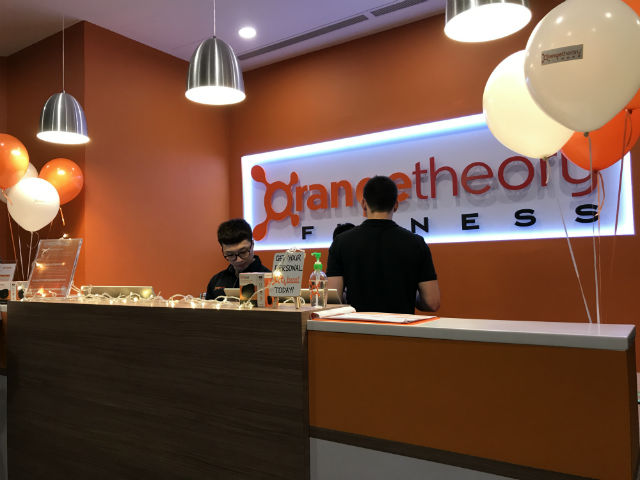 Heart rate monitored interval training 
OrangeTheory Fitness classes are backed by the science of Excess Post Exercise Oxygen consumption and their heart rate monitored training is designed to maintain a target zone that stimulates metabolism and increases energy. Known as the 'after burn', this is supposed to allow members to burn an estimated 500 – 1,000 calories with a 60-minutes workout session and continue burning an average of 15 – 20 per cent more calories above their standard resting calorie burn, up to 36 hours after the workout has been concluded.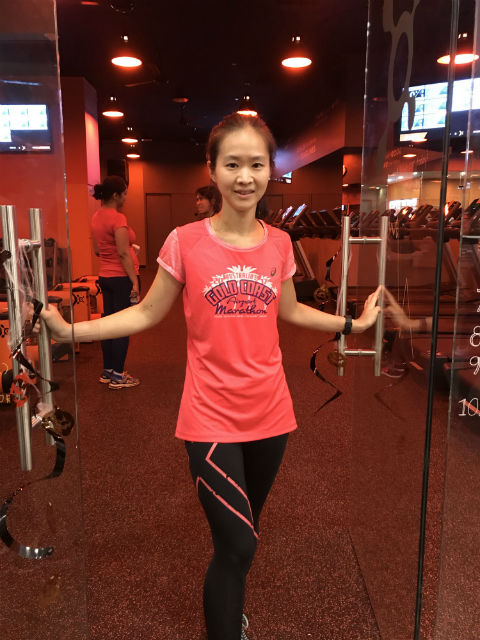 In order to enjoy the 'after burn', members have to get their heart rate into the orange zone (80 – 90%) for at least 12 minutes of each class. There are five heart rate zones according to OrangeTheory Fitness and these are Very Light (50 – 60%), Light (60 – 70%), Moderate (70 – 80%), Hard (80 – 90%) and Maximum (90 – 100%) of a person's maximum heart rate, which OrangeTheory Fitness calculates using the 220 minus your age formulae.
Classes cater to working executives
Classes take place primarily in the weekday mornings, lunch hour and evenings, to cater to the office crowd. But there are also classes on Saturday and Sunday mornings too, though.
My class was a 6.30pm weekday evening class. I had been required to turn up half an hour earlier, so that I could be fitted with a heart rate monitor and also to have a quick tour of the fitness centre and its facilities.
For the heart rate monitors, you get to choose between the chest strap and the wrist heart rate monitor. As I have never felt comfortable wearing a chest strap, I opted for the wrist version and this was easy enough to strap on. I also made it quite tight, so that the reading would be more accurate, too.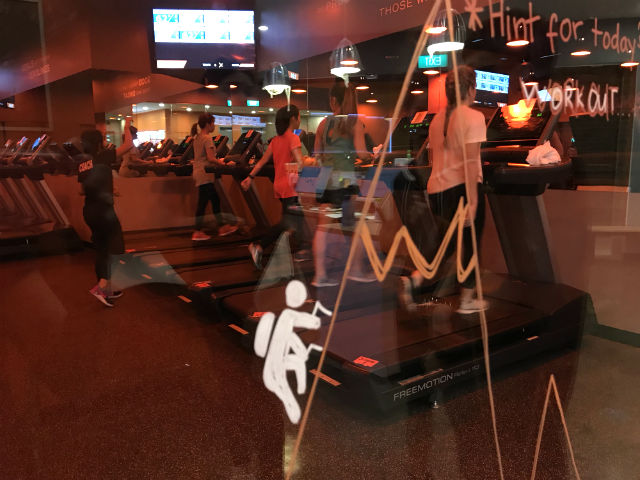 At OrangeTheory Fitness, we do not know what is the itinerary of each interval training class in advance. So we are practically going in blind. The class schedule changes randomly all the time, depending on what the trainer wants to teach, and we book our class depending on the time slot that is available to us.
Class began punctually
The class had started punctually at 6.30pm and this was when we found out what the session was about.
First 30 minutes on the treadmill
We spent the first 30 minutes on the treadmill, beginning at the 'base phase' and then gradually increasing the treadmill incline each minute, from one per cent to the maximum of 15 per cent gradient.
Treadmill sessions at OrangeTheory Fitness have three phases – base phase, push phase and all out phase that is supposed to be targeted at slowly getting the heart rate up.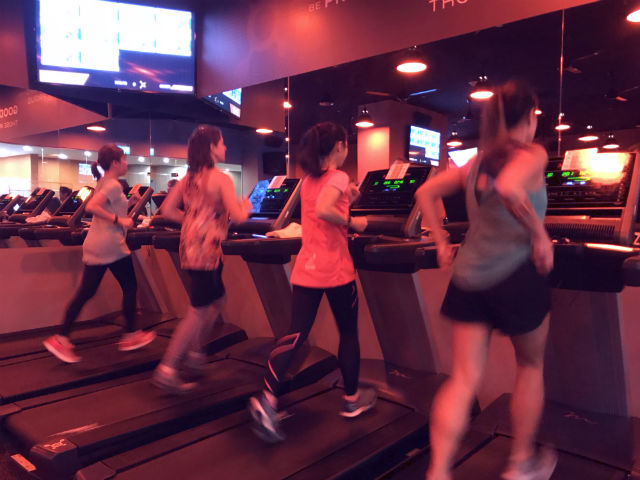 This part of the class was definitely quite intense and I would say that it is definitely not easy to run on a treadmill at such a steep incline. I run on hills quite regularly in my normal running training, but on a treadmill, the incline together with the speed because it gave me the feeling that I was actually going to fall off the treadmill; so as such, there were times when I had to dial back on the pace or else hold the treadmill bars for support, so that I could stabilise myself to prevent potential embarrassment.
After we had reached the maximum incline, we gradually decreased the incline and then after cooling down, we entered the push phase and the all-out phase for the final part of the treadmill part of the class, for a last minute surge. I think I may gone a bit faster than I did though, if it hadn't been for the falling-off-the-treadmill feeling that I was getting when I had pushed the pace.
Second half on the weights floor
Then the second half of the class was spent on the weights floor. Here we had selected dumbbells containing a weight that we were comfortable with, and using them, we did a variety of exercises such as biceps curls, deadlifts and squats. Each block then ended with doing 250 metres all-out on the rowing machine.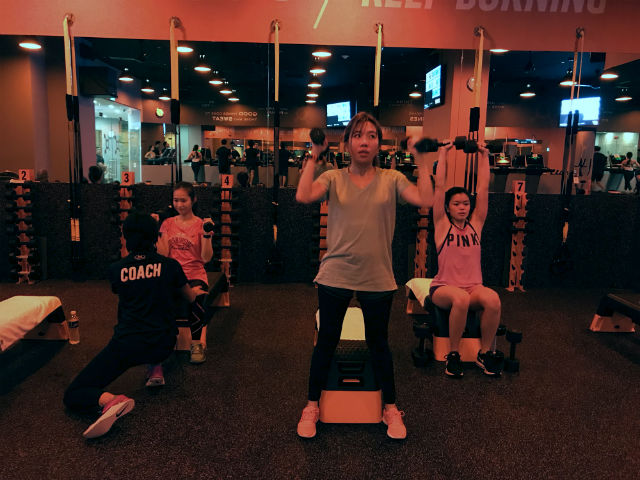 This part of the class had been slightly less taxing than the first, as I was allowed a few seconds between each set, to catch my breath. At first, the 2kg dumbbells that I had picked were not too heavy, but as the reps had continued, they began to get progressively heavier. I think that I had managed okay though.
As well, I also discovered that it had been rather hard to get my heart rate into the orange zone; for most of the class, it was actually in the green zone.
According to OrangeTheory Fitness, experiencing this is not too common, but people who have been working out regularly on their own may possibly have this simply because their hearts are stronger and fitter than that of the average person who does not really work out or exercise prior to attending classes at OrangeTheory Fitness.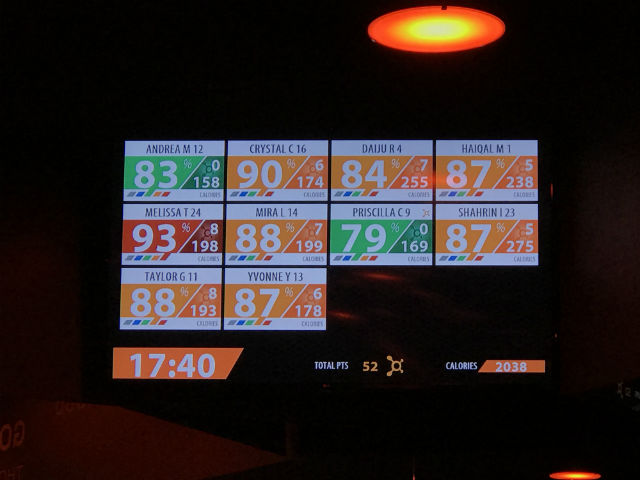 There is a board on display at classes too, which showcases to all of the class attendees, the heart rate that each person is working at. This is somewhat motivating, as it continuously pushes you to work harder in order to get your heart rate into the required zones so that you can keep up with everyone else in your class.
Trainer was friendly
The trainer was friendly and helpful enough. Throughout the class, she kept tabs on everyone and for example if we were doing any exercises wrongly, then she would show us how to do them properly. This was especially important for the strength exercises because having wrong or incorrect form can possibly lead to unwanted injuries.
In my class there had been about ten people, which is not too many and thus quite manageable for the trainer to keep an eye on everyone. OrangeTheory Fitness mentioned that the 7.45pm class, which was to take place after mine, had been full-house though.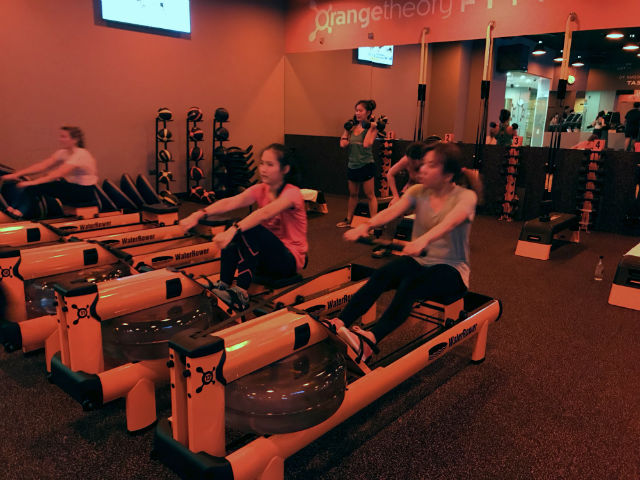 Cooling down after the class
After the class had ended, we took a few minutes to cool down and the instructor led us through some stretches before we had called it a day. Having the group cool down is quite good because this ensures that everyone cools down properly after the hard workout session.

other blog posts
A new approach to workouts @ OrangeTheory Fitness
web counter
Share this page with your friends!