Think of Sydney and New South Wales, and most people would probably tend to think of sinfully delicious Aussie fare such as fish & chips and hotdogs sizzling on the barbie, as well as iconic tourist attractions such as the Sydney Opera House and the Sydney Harbour Bridge.
But for those who are into running, hiking or other sports, there are some many great running routes in Sydney and the surrounding New South Wales area, as well as plenty of other locations for great sporty holidays in Sydney.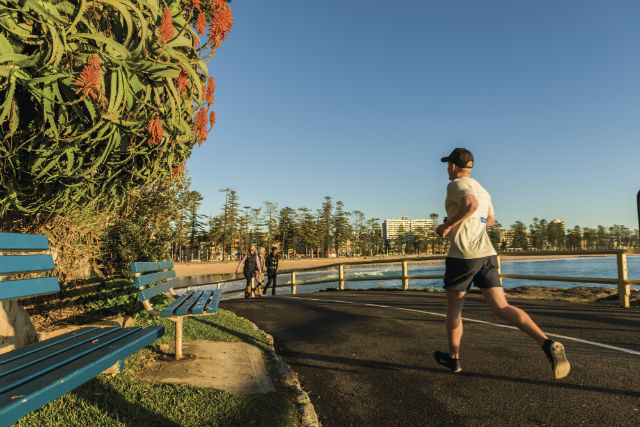 Running Routes
Here are some highlights of some scenic and attractive running routes, to get in your morning run when you are in Sydney.
Sydney City
Running routes in Sydney include: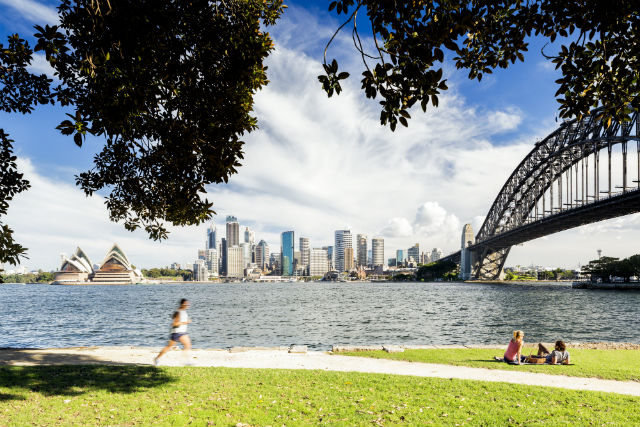 Centennial Parklands – 2km to 5km circuits available.
Circular Quay/Opera House/Botanic Gardens Circuit
Having lived in Sydney for two years, I still remember that the Centennial Parklands, home to over 15,000 trees, Australian wildlife, ponds, flowers beds and statues, is not only aesthetically beautiful, but also significant because it houses Australia's Federation monument, The Federation Pavilion. It is a great place for a run, and a chance to lose yourself amongst the lovely scenery.
Circular Quay and Sydney Botanic Gardens are also beautiful. I recall heading to the Botanic Gardens in Sydney once for a photography course during my time living there, and I was quite impressed with the beautiful wildlife there. Circular Quay was the place that I always went during New Year's Eve, and it too, would be a scenic place for a run.
After your morning run, you can then tuck into deliciously healthy fare such as the Breakfast Bruschetta at MoTown Cafe, the Matcha Bowl at Espresso on Sussex Lane or the Chilli Scrambled Eggs at Meet Gerard. These places are all near the Sydney CBD and you have earned the feast.
Bondi
Running routes at Bondi include:
Coastal Walk/Run from Coogee to Bondi – 6km
Coastal Walk/Run from Bronte to Bondi – 3km
Heartbreak Hill – Good for training Hill Reps
I remember walking along Bondi Beach from my time in Sydney and I always used to be mesmerised by the white sand and the clean water. I also recall hearing a lot about the City2Surf race, a 14km running event taking place around August, which ends at the scenic Bondi Beach area. I never managed to have the chance participate in it myself, but I am sure that would have been a great experience for those running.
After your run around Bondi, there are several places that you can head to, for a nourishing post-run breakfast at Bondi. These include the Green Brekkie Bowl at Porch and Parlour, the Coastal Avocado Smash at The Nine Sydney and the Caveman Eggs at Jo & Willy' Depot.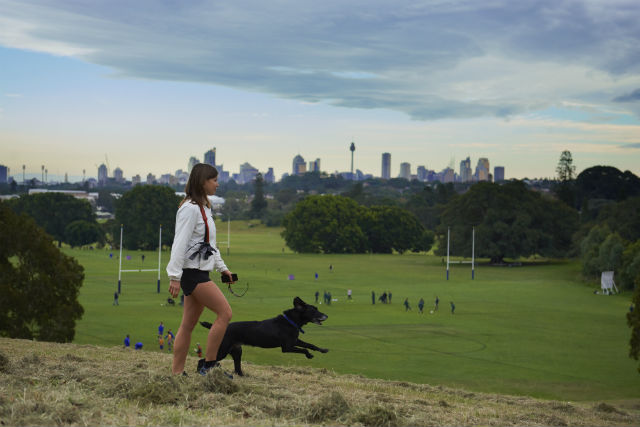 Manly
Running routes in Manly include:
Manly to Spit Bridge – about 8km
Manly Lagoon to North Head – about 10km
Manly is a short 17km drive away from the Sydney CBD and the area is famous for its sandy beaches and rock pools. For the weekend, it is definitely a great place to simply chill out and unwind.
Healthy cafes at Manly that you should check out for a hearty yet healthy breakfast, include Fika Swedish Kitchen, where the Salmon Lover and Viking Salad is highly recommended. Also, other good cafes include Naked Bare Bowls and Three Beans.
Palm Beach
Approximately one hour's drive from Sydney, running routes at Palm Beach include the following.
BarrenJoey Headland's Smuggler Track – For 800-metre hill repeats
Avalon Beach to BarrenJoey Headlands – 10km Run
After your run, why not check out cafes around the area, such as Girdlers, Nourished, RUKUS Cafe, and Rough & Bare.
Blue Mountains
About 1.5 hours' drive away from Sydney, the Blue Mountains is a popular tourist destination for hikers, trekkers and trail runners. I remembered that the scenery at the Blue Mountains is really amazing.
This too, is a great place to spend a weekend to simply unwind and chill out.
Some running routes there, include:
Charles Darwin Walk – 5.5km circuit
Leura Cascades Circuit – 1km
Prince Henry Cliff Walk – 7km each way
After your run, you can also check out cafes such as Anonymous Cafe, Tomah Garden and Nineteen 23.
Glenworth Valley
Also 1.5 hours' drive from Sydney City, Glenworth Valley too, offers scenic running routes such as:
Mount Olive Trail – 4km each way
Hominy Creek Walking Track – 5km loop
Other sports activities that you can also do in the area include abseiling and horse riding.
And after your run in the morning, you can then check out cafes such as Eat Street Cafe, Box on the Water and Gosford City Farmer's Market for breakfast.
Other Sports Activities @ The Central Coast, NSW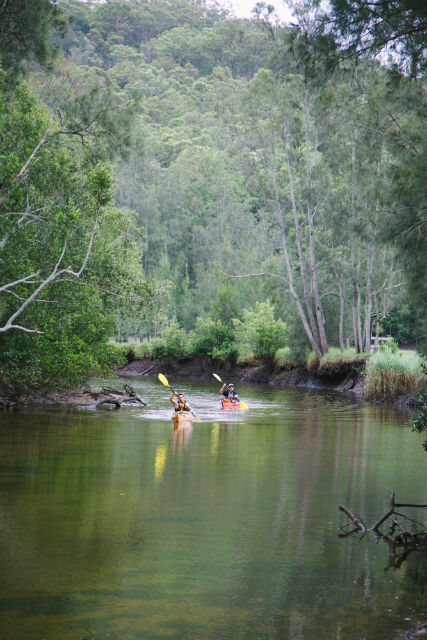 Bounded by waterways and natural parks, the Central Coast, a 75-minute drive from Sydney on the Pacific Motorway (M1), provides a long list of aquatic and coastal experiences for visitors looking for fun and adventure. There are also plenty of opportunities for water sports, such as surfing, fishing and sailing, as well as kayaking and diving.
I have visited Central Coast when I was staying in Sydney, and I particularly remember the pelicans at The Entrance arriving for their daily feeding session. This congregation of these large birds is definitely a sight to behold.
Here are some key highlights for attractions at New South Wales' Central Coast.
Nature
If you love hiking, birdwatching and sightseeing, visit Bouddi National Park near Gosford, for superb walking, running and cycling trails. Some of the most beautiful tracks include the Mooney Nature Walk, Box Head Track and the trails of the Popran National Park and Dharug National Park.
Camping and fishing opportunities are also available.
If you prefer water sports such as swimming and surfing, head to MacMasters Beach, Wamberal Beach or Bouddi National Park, which also has beautiful beaches for you to check out.
Whale Watching
The whale watching season is from May to November and there are many lookout points at the Central Coast, such as Gerrin Point Lookout within the Bouddi National Park, or Marie Byles Lookout at the same park.
I once went whale watching, and though the chance of seeing whales is not guaranteed, it can get quite exciting when the whales do appear! I don't think I managed to see an entire whale jump out of the water, but I did catch some glimpses, such as the tail popping out, though and that was still pretty interesting!
If you wish to station yourself at a vantage point, Munmorah State Conservation Area is a great place to stay, but make sure you remember your binoculars to spot the whales.
Water Sports
For fishing, here are experienced fishing charter operators such as Central Coast Reef, Game Charters or 1300 Big Fish, that can take you into great offshore fishing areas.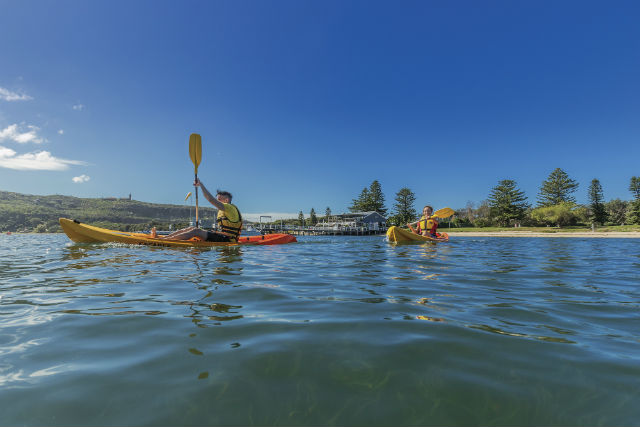 Those who prefer adventure can sign ups for a full day Kayak tour of Brisbane Water, where you can discover hidden beaches and bays, visit oyster farms and feed pelicans.
Or those who want to challenge themselves can head to the Bear Grylls Survival Academy courses, on a vast wilderness property, one hour north from Sydney. With river flats, deep valleys, and sandstone encampments, the unforgiving terrain will challenge you to your limit.
Diving
Those who are feeling adventurous can try diving with Ex-HMAS Adelaide Dive Site and Avoca Beach, which is home to a fascinating array of marine life. But before you dive, you will need a dive permit.
Cruising
Cruise the lower Hawkesbury River for 3.5 hours and access the rivers-only settlements upriver from Brooklyn, as the River Postman delivers the mail.
Or you can explore the beautiful waterways through boat hire services such as Anderson's Boat Hire and the Central Coast Ferries Service.
Surfing and Swimming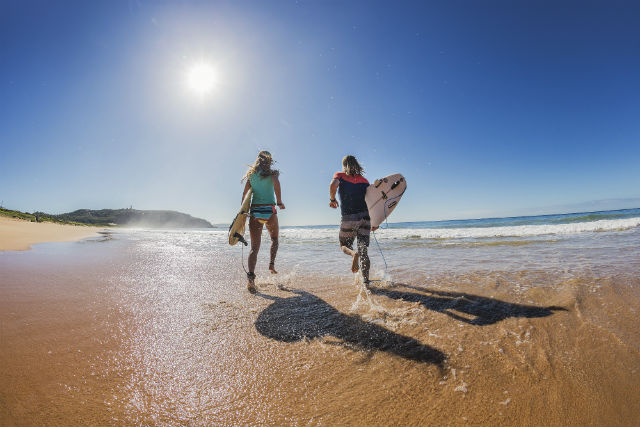 Love swimming in open water? Why not head to Terrigal Beach, a year round patrolled beach that provides a safe swimming environment for young families.
KillCare beach is another family friendly beach, protected by a northeast and easterly swell with rock pools for the children to play in. The surf provides a challenge for enthusiastic surfers, with safer bathing conditions at the south end of the beach.
Soldiers Beach, Norah Head and Avoca Beach at Terrigal are also great places for surfing. These beaches also offer boat, kayak and surf ski hire.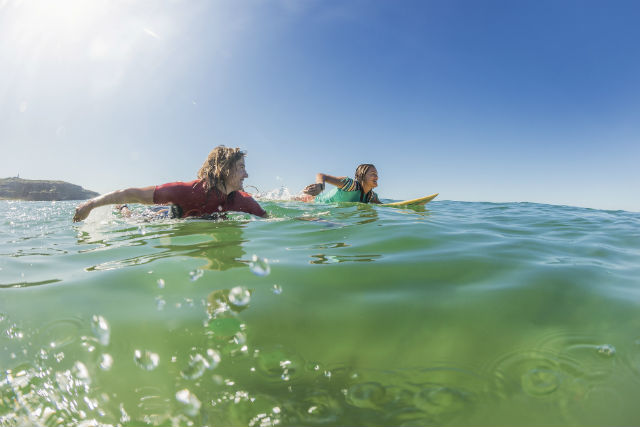 If you prefer unspoilt areas, go to McMasters Beach, Wamberal Beach or Bouddi National Park to explore.
For those who want lessons, go to Central Coast Surf School or Sandra English Surf Coaching, and you can choose from group lessons, individual lessons or two day surf camps.
Mountain Biking and Trail Running
If you love mountain biking or trail running, head to the Tommos Loop and Rocky Ponds loop, a 20km bushland loop which takes in scenic water views ini Brisbane Water National Park.
Or you can go to the Bouddi Ridge Explorer, a 10km loop combining several other park trails.

Share this page with your friends!