To celebrate Singapore's 52nd Birthday, McDonald's Singapore is launching a diverse menu selection, putting a modern spin on traditional local delicacies with a creative touch to whet local appetites. Familiar local fare that Singaporeans grew up with, such as Nasi Lemak, Bandung and Chendol are the inspiration behind the new meal offerings, launched in conjunction with the Singapore Food Fest 2017.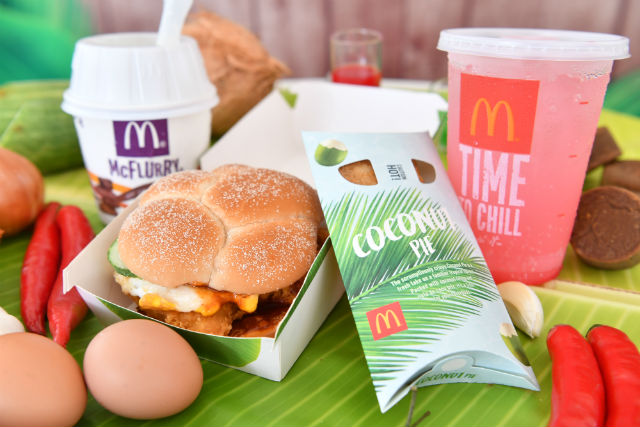 This year McDonald's Singapore is also a partner of the annual Singapore Food Festival, which celebrates our local, multiethnic food heritage, and is organised in conjunction with the Singapore Tourism Board.
New Menu Offerings
The new menu offerings are as follows.
Nasi Lemak Burger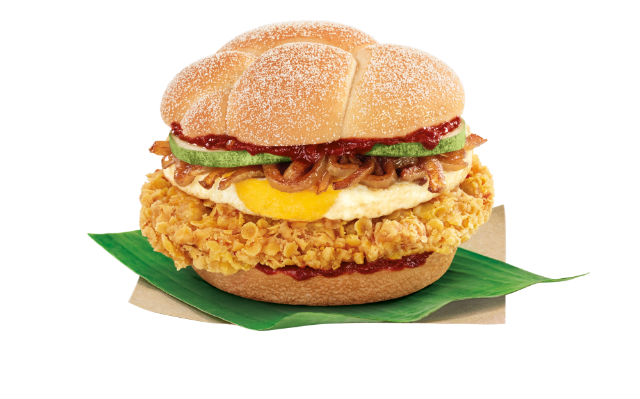 Inspired by the Nasi Lemak dish, this burger combines the key elements of Nasi Lemak in a mouth watering recipe that will capture your senses. It consists of a chicken thigh patty, rich in coconut flavours and coated with cornflake crunch for a crispy finish.
Served between a lightly toasted semolina bun, the chicken thigh patty is also layered with a golden fried egg, caramelised onions, crunchy cucumbers, and is topped with a dash of sweet and spicy sambal sauce for that extra kick.
This is available at $5.95 a-la-carte or from $7.80 with an extra value meal.
Bandung McFizz and Criss Cut Fries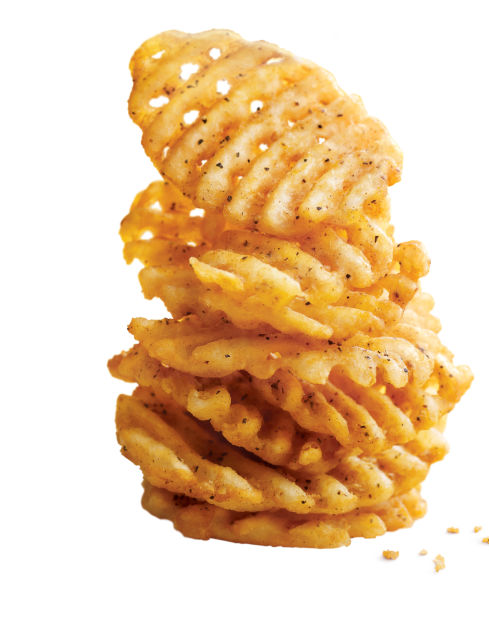 Bandung MzFizz is McDonald's Singapore's take on the familiar rose syrup beverage, while the Criss Cut Fries adds an extra zing to your meal.
The Bandung McFizz costs $3.30 and the Criss Cut Fries costs $3.
Chendol McFlurry® and Coconut Pie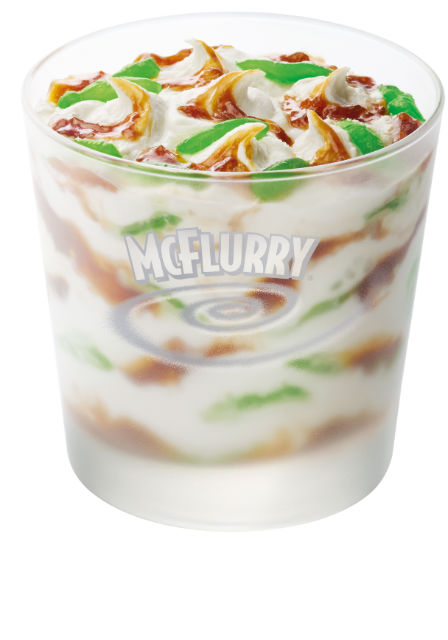 Chendol McFlurry® consists of a mix of vanilla soft serve with Gula Melaka sauce, whisked to perfection with Chendol jelly bits. It is your favourite Chendol dessert with a modern twist.
This new McFlurry® offering will set you back by $3.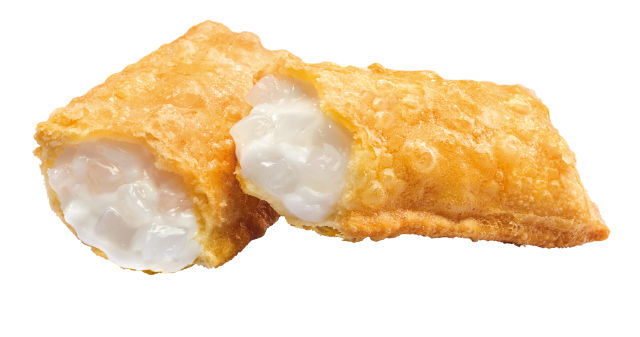 Those who want something warm can have the crispy Coconut Pie, and enjoy oozing tropical coconut filling with natto de coco bits.
This costs $1.20.
Chendol Melaka Cone, Twist & ChocoCone®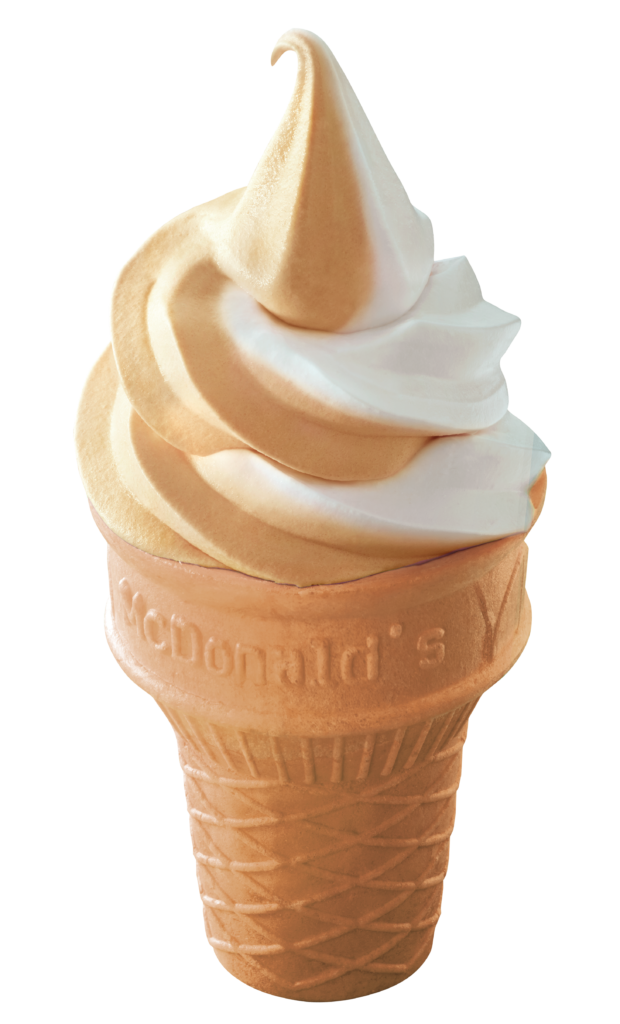 Available at all McDonald's Singapore dessert kiosks, this will add a local touch to the Vanilla Cone.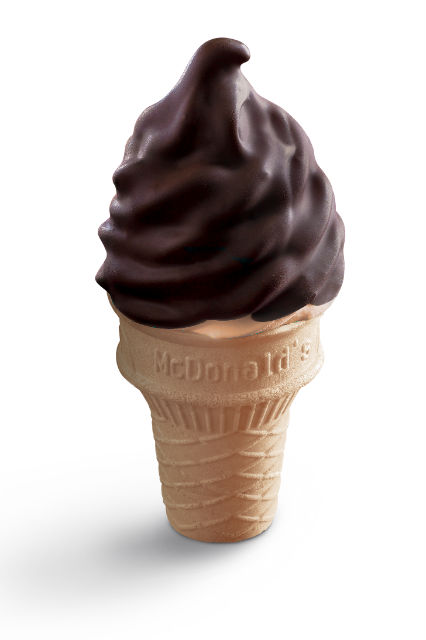 The Chendol Melaka Cone and Twist costs $1 each, or you can get the ChocoCone® for $1.20.
Pandan Coco Frappe and Kueh Salat Cake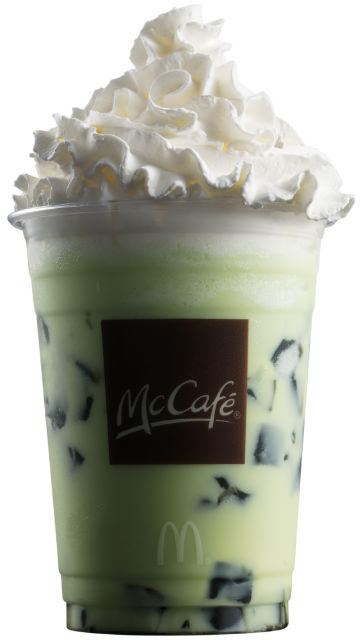 Available at all McDonald's McCafe outlets across Singapore, this is the perfect pick-me-up for those afternoon hunger pangs.
The Pandan Coco Frappe, available all day, costs $4.60 and combines coconut and Pandan flavours with grass jelly.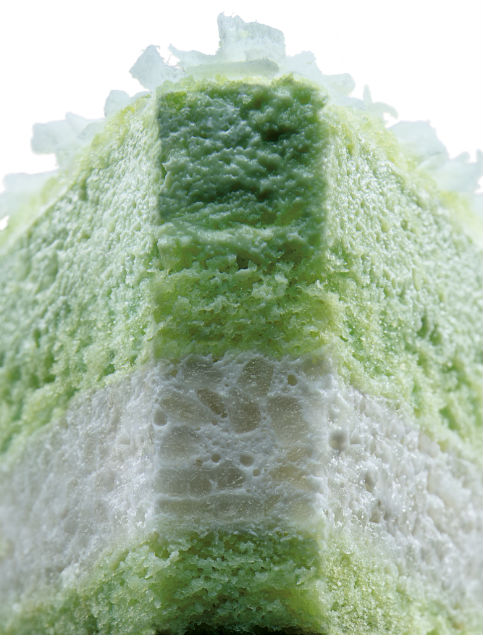 The Kueh Salat Cake consist of pandan sponge cake and a glutinous rice layer. It is both cake and kueh rolled into one and costs $5 per piece while stocks last.
Special Treat for National Servicemen
To celebrate 50 Years of National Service, McDonald's is also offering all past and present National Servicemen a free apple pie or hot fudge sundae with every extra value meal purchased after breakfast hours from 4 – 10 August. Eligible customers present their Safra Card, 11B or Pink IC to qualify.
Vanilla Cone @ 50 Cents
From 4 – 10 August, McDonald's outlets across Singapore will also be selling the Vanilla Cone for a special price of 50 Cents to celebrate the Nation's birthday.
McDonald's wants to pay homage to our local food
Said Agatha Yap, Senior Director of Marketing, Menu and Digital Innovation at HanBaoBao Pte Ltd, licensee of McDonald's Singapore, "As a brand that's deeply woven into the fabric of Singapore, we wanted to pay homage to our local food with the launch of the Singapore Food Festival 2017. We have given a modern twist to local favourites which include the Nasi Lemak Burger, and hope that Singaporeans will be thrilled to unravel the local flavours in our exciting menu line-up as we come together to celebrate Singapore's National Day."

All photos are courtesy of McDonald's Singapore.
Share this page with your friends!