The BURGER KING® Stackers – the true burger to excite palates and imagination – is back, to satisfy burger fans and meat lovers all over Singapore and it comes in two versions, BBQ Turkey Bacon Stacker burger and the Honey Mustard Honey Mustard BURGER KING CHICK'N CRISP® Stacker burger, to cater to differing tastes and preferences.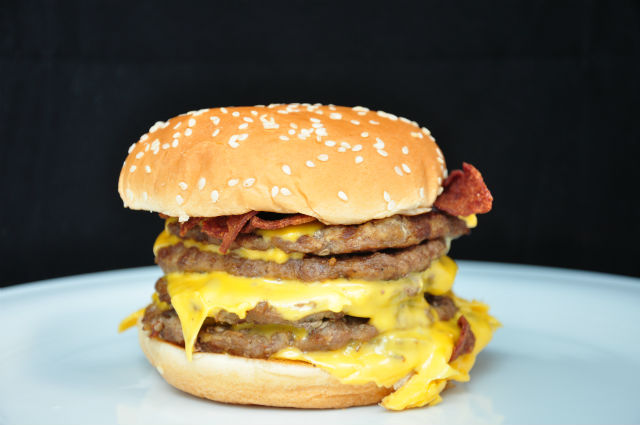 BBQ Turkey Bacon Stacker burger – As the name suggests, this is made with layers of meaty flame-grilled beef, with each slice topped with American cheese. Each beef patty is made with 100% beef with no preservatives, fillers or additives and flame-grilled to bring out the BBQ flavour. On top of that, the burger consists of turkey bacon, and is finished with BBQ sauce and served between a toasted four-inch sesame seed bun.
Honey Mustard Honey Mustard BURGER KING CHICK'N CRISP® Stacker burger – For those who prefer having chicken instead, this burger consists of tasty, crispy chicken fillet and topped with Swiss cheese, juicy tomato, honey mustard, fresh Iceberg lettuce and creamy mayonnaise, and is too, served between a toasted four-inch sesame seed bun.
For just S$1.50, customers can have the opportunity to stack up the fun by adding an extra layer of patty with cheese to their burger.
The BURGER KING® Stacker Value Meal starts at S$6.90 and includes a medium pack of thick-cut fries and a drink of your choice.
Media drop from BURGER KING®
Thanks to BURGER KING®, which had recently sent me a media drop consisting of $20 worth of vouchers, together with an old-school Jenga game, I'd had the opportunity to try making my own Stackers burger.
I can definitely see the resemblance of the Stackers burger to the traditional Jenga game; in fact this had made me wonder how many patties I would possibly be able to stack onto the burger before it topples down.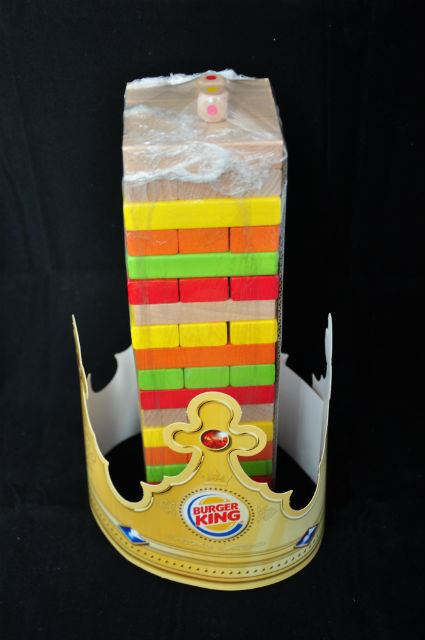 The fast food chain had actually held a media launch event earlier to introduce their Stackers burgers, but I had been unable to attend.
Selected the BBQ Turkey Bacon Stacker Burger
As I prefer beef to fried chicken, I had opted for the BBQ Turkey Bacon Stacker Burger.
And in order to add some extra oomph to the burger, I had requested for a total of five beef patties to be included in my own burger.
With four to five patties, the fast food chain stacks the burger up for you, so there was no assembly needed in my case, when I had placed the order.
But if you try ordering more patties though, then BURGER KING® would give you the burger with five patties, but they would give you the other remaining patties in a container, which you would have to assemble yourself. Perhaps this then, is where the Jenga bit comes in, I guess.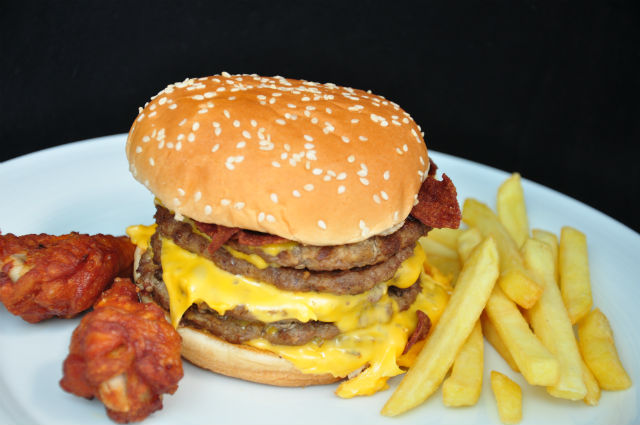 Thanks to the layers of melted cheese in the burger, the meat patties also did not fall out easily, thus making the burger easier to eat than it may originally sound at first glance.
In terms of the taste and flavours of the burger, unfortunately I could not taste so much of the flame-grilled flavour in the meat patties that I would have liked to. But I thought that the flavour from the BBQ sauce was quite strong though. The addition of the turkey bacon was good though; this helped to give the burger a nice crunch that I had quite enjoyed.
Also, I made it a Value Meal with some French Fries and a cup of coffee, too, to wash the meal down with too.
And as well, I opted for Mexican drummets as a side dish to add some variety to my meal, and also ended the meal on a sweet note with a Hershey's ice cream Sundae Pie.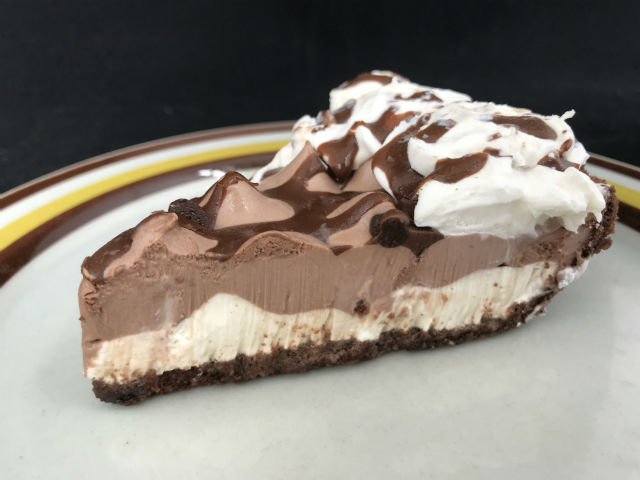 The Mexican drummets were a bit on the hot and spicy side, but I nevertheless thought that the flavour had helped to add a bit of a kick to the meal, and while the Hershey's ice cream sundae pie had been quite delicious to finish off my meal, I had unfortunately thought that it could have been more frozen; the ice cream seemed to have been on the verge of melting when I had started eating it.
Visit the BURGER KING® website for more information 
Do visit www.burgerking.com.sg for more information on BURGER KING® and the company's promotions.

Share this page with your friends!