Curry puffs are one of Singapore's most well known snacks.
The traditional fillings usually consist of chicken, potatoes and egg but there are also many other fillings, such as sardines, onions and yam.
Here are three of my favourite Singapore curry puffs outlets that I may go when I am having a craving for this local snack.
Old Chang Kee
Outlets all over Singapore, including:
80 Marine Parade Road #01-14,
Parkway Parade Shopping Centre S449269
Tel: (65) 6345 9431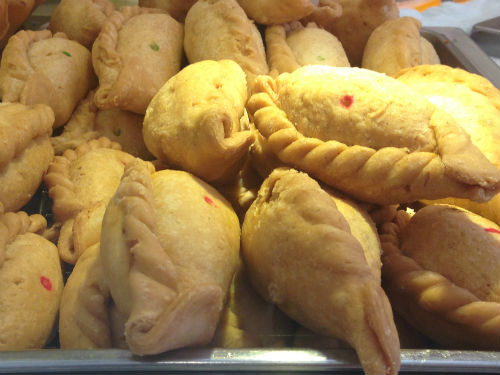 With hundreds of outlets all over the island today, Old Chang Kee is one of the first places that people usually think of, when they are in need of a curry puff or deep-fried snack. In fact, Old Chang Kee has created a brand name for themselves selling these local goodies.
I have always liked the Old Chang Kee curry puffs and I buy them on a regular basis. The short crust pastry exterior is fragrant and deliciously crispy and the potato and curry filling is just right too.
The curry taste is not overwhelming. But at the same time, there is just enough spice to give me the kick that I require. As well, these curry puffs are stuffed with a rather generous amount of thick potato and egg filling too, compared to some others I have previously tasted. This makes the curry puff really satisfying.
At $1.40 for a rather huge curry puff this will definitely put an end to your curry puff cravings.
1A Crispy Puffs
Outlets all over Singapore, including:
#B2-42, Ang Mo Kio Hub,
53 Ang Mo Kio Avenue 3
Tel: (65) 67533220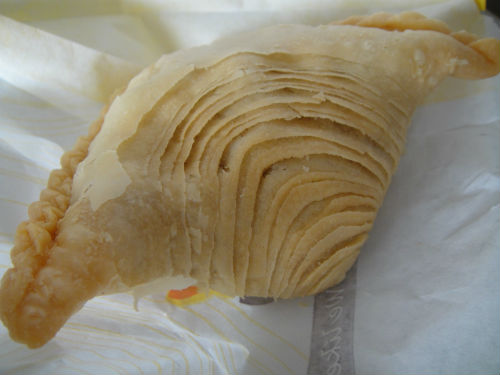 The curry puffs here are very unique, because of their multilayered appearance and the slightly flaky pastry.
When I bite into these Singapore curry puffs, I like the fact that the pastry is quite thin and very crispy at the same time. It is very fragrant though, and this is the reason why I enjoy these particular ones.
But unlike the version at Old Chang Kee, the filling in this version is very moist and watery. The curry flavour is quite delicious though, and I would probably go to a 1A Crispy Puffs outlet, if there is one near me when my cravings hit.
At $1.40 for a large curry puff, these ones are also value for money.
Tip Top Curry Puffs
Blk 722 Ang Mo Kio Ave 8
#01-2843
Hiap Wah Coffeeshop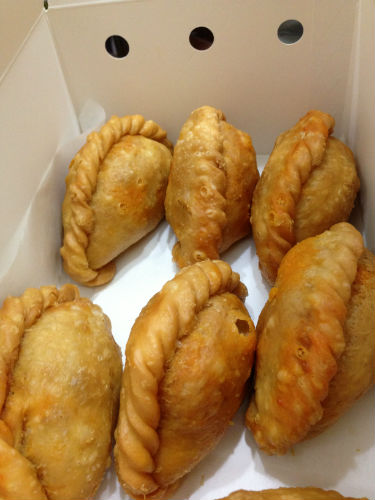 A friend first introduced me to this Singapore curry puff. When I first took a look at them, they reminded me of Old Chang Kee's curry puffs, except that they seemed stouter and fatter.
These curry puffs taste really good and after eating one, I must say that they are definitely amongst my favourite versions.
The pastry is buttery and the filling is tasty and fragrant. There is a generous amount of potato and egg inside the curry puff, as well as a delicious chunk of chicken that just makes the curry puff even more satisfying.
These Singapore curry puffs cost $1.30 each.
Check out my other food review!
Share this page with your friends!