Curry chicken. Laksa. Mee siam. And Mee Rebus. Have you ever had a craving for these dishes in the middle of the night – when the coffee shop or hawker centre is already closed?
Now, with Toast Box's Ready-To-Cook pastes, you will be able to easily prepare these dishes to satisfy your cravings – by simply adding water, coconut milk and some other ingredients that you would probably already have at home.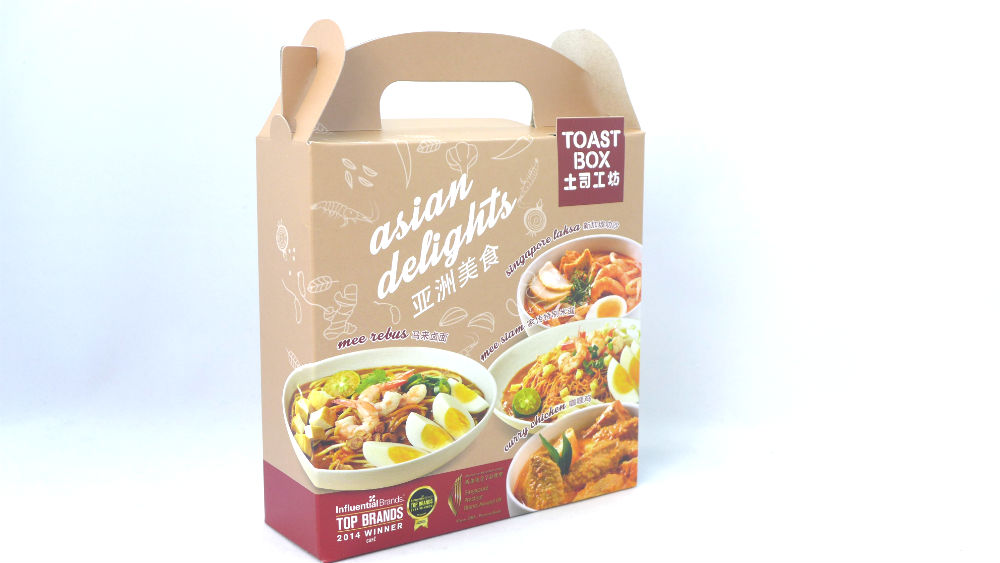 Launched to celebrate Singapore's 50th Birthday
These pastes, launched in celebration of Singapore's 50th birthday, contain no artificial colouring or trans-fats and each packet can serve two to three people. And if you have friends living overseas, these will be ideal gifts for them – to have a taste of the local food that they may be missing.
Said Mr Vincent Lim, Regional General Manager (ASEAN), Toast Box, "Since the opening of our first store in 2008, Toast Box has been dishing out popular dishes such as Curry Chicken, Laksa, Mee Siam and Mee Rebus. As it is Singapore's 50th birthday this year, we find it meaningful to develop these all-time favourites into Ready-To-Cook paste packs, so that customers can easily prepare these dishes at home or get them as gifts for overseas friends who miss our local flavours."
Thanks to Toast Box, I was given the opportunity to try out these four pastes. Here are my comments.
Curry Chicken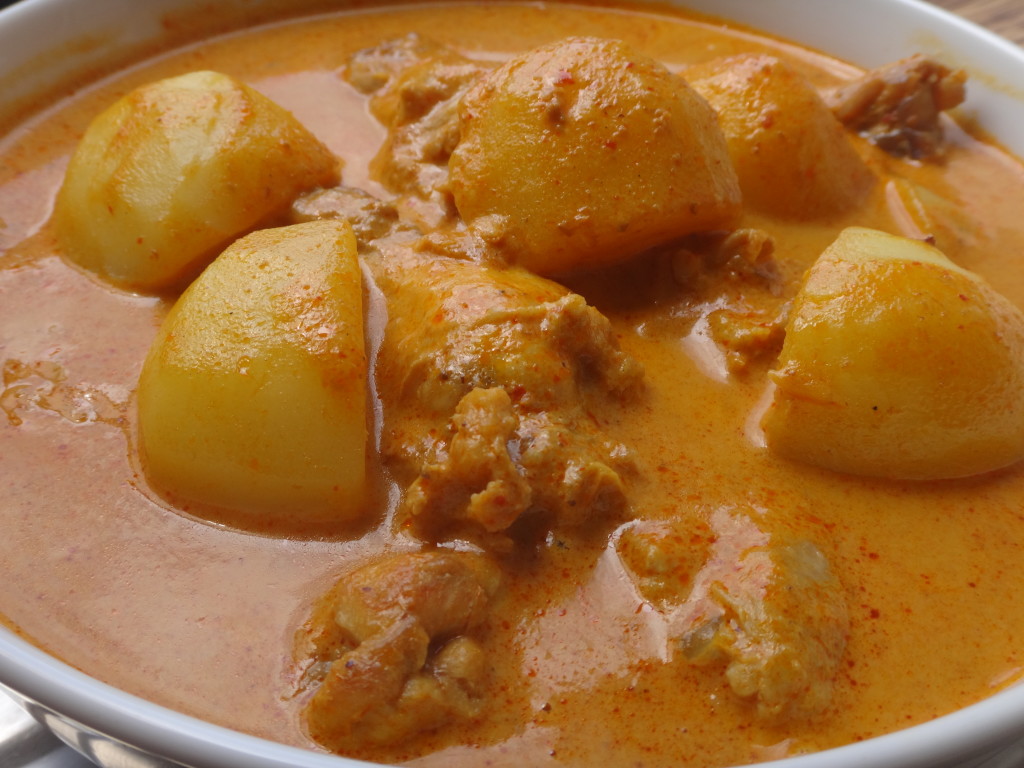 Prepared by adding coconut milk and water, this Curry Chicken paste captured the flavour of the dish rather well. I also added in some chicken pieces and baby potatoes as specified, in the instructions. The curry wasn't too hot, so that it won't make you perspire too much in Singapore's current spell of hot weather. The taste was very pleasant and not too spicy. When eaten together with rice or bread, the result is certainly a satisfying and hearty dish of delicious curry chicken that will satisfy your curry chicken cravings well.
Laksa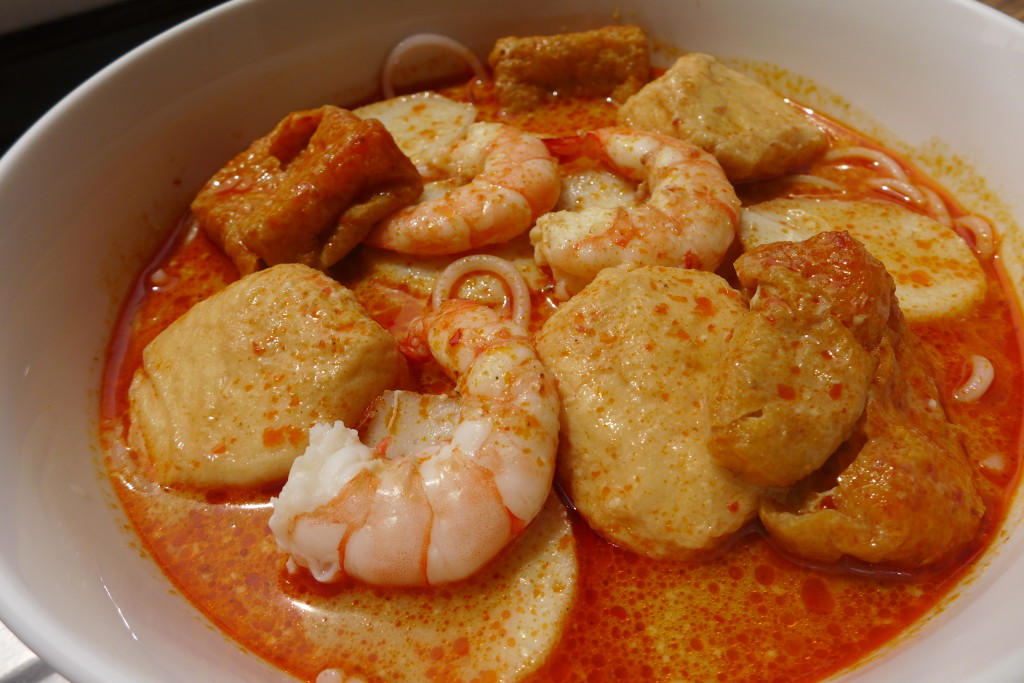 This Laksa paste is full of flavour. However, it's very important to add the exact amount of water and coconut milk as per the instructions – I added a tad too much because I didn't want the Laksa to run dry while it was cooking. As a result, the Laksa was slightly diluted. But otherwise, it still tasted delicious in terms of flavour, and it definitely makes a wholesome and delicious bowl of Laksa that will bring out the Singaporean in you.
Mee Rebus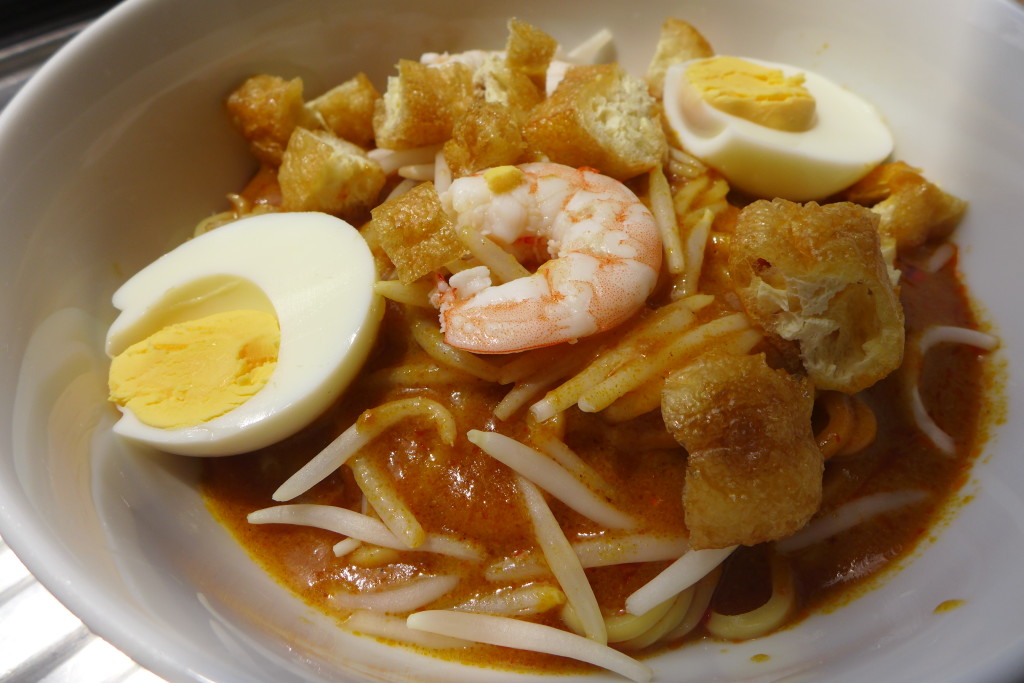 I thought that the thickness and constituency of the Mee Rebus paste was quite good – exactly like the Mee Rebus dish sold at Toast Box outlets. The flavour was also rich and satisfying and it would definitely remind overseas Singaporeans of home. The paste is also easy to prepare when mixed together with easy to get ingredients such as yellow noodles, bean sprouts and tau pok, this definitely creates a rather yummy dish of Mee Rebus – and will satisfy your cravings.
Mee Siam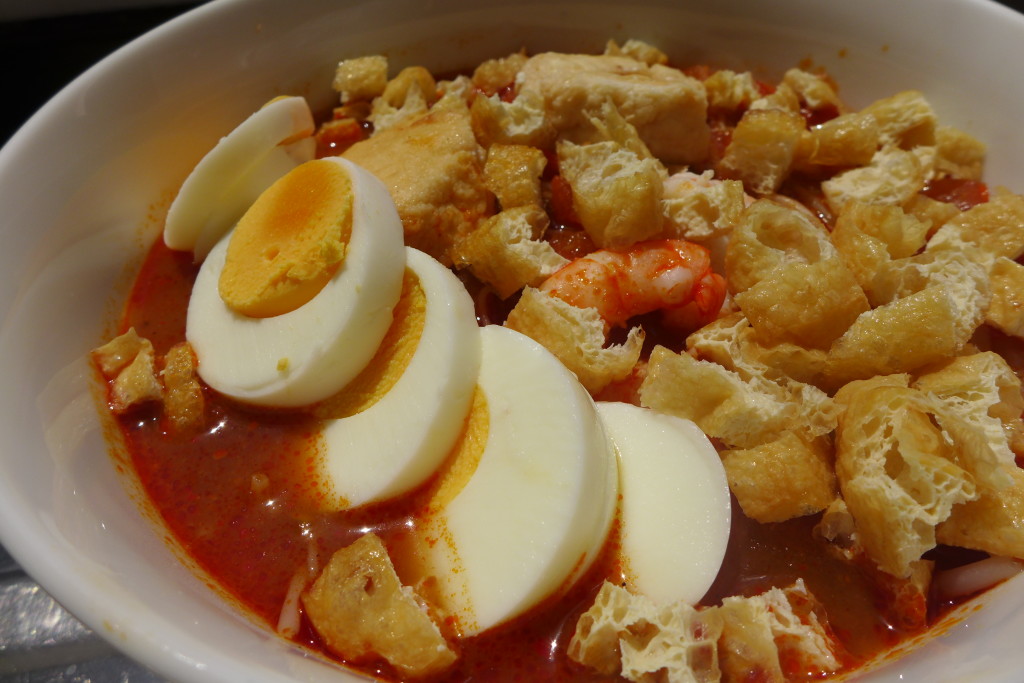 The flavour of this Mee Siam paste is quite authentic. The thickness and constituency is pretty much similar to what I generally expect Mee Siam to be like. And it has a strong tangy flavour, derived probably from the addition of tomatoes. If you are living overseas and are craving for Mee Siam, cooking this paste up, would be great to satisfy such cravings.
Price and Availability of the Pastes
The Ready-To-Cook pastes are available at $6.50 each (except Mee Rebus which retails at $6.80) at all Toast Box outlets except Queenstown MRT Station and Wisma Atria Basement 1.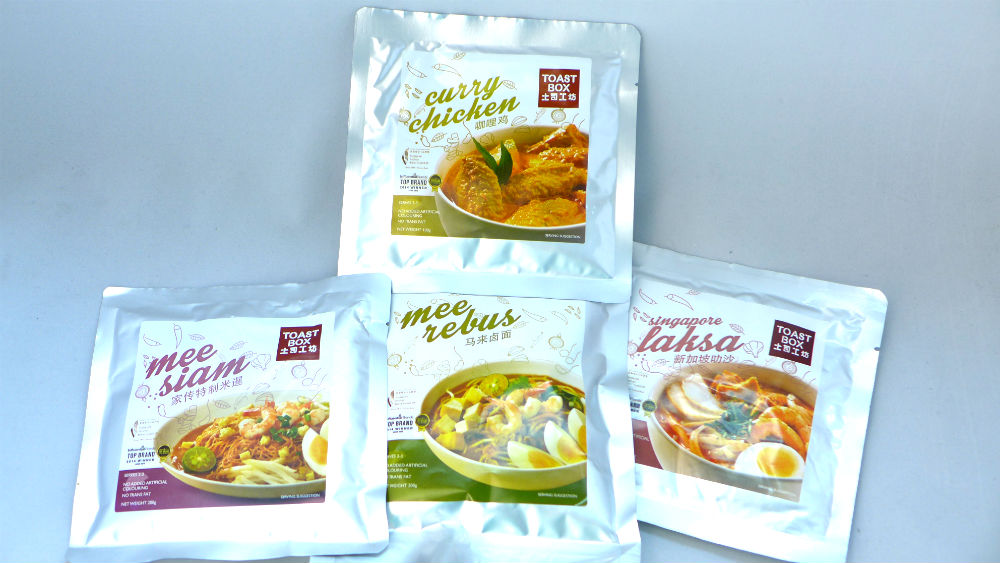 From now till 10 August – in celebration of Singapore's 50th birthday, Toast Box is offering some discounts on the Ready-To-Cook pastes. You will get 50 cents off any packet of Asian Delights Ready-To-Cook pastes OR you can purchase a box of any four packets for $25. (The usual price of a box of four is between $26 to $27.20).
In addition, you can get $5.00 off the purchase of a Toast Box Coffee Brew & Coffee Powder Set (U.P. $27.90).

Share this page with your friends!