Less than two weeks after its launch, McDonald's "Nasi Lemak" Burger, Chendol McFlurry and Bandung McFizz are now sold out islandwide.
Click here to view the Lazada Korean Karnival.
Inspired by the iconic Malay Nasi Lemak dish, the "Nasi Lemak" Burger took Singapore by storm when it was first introduced in McDonald's stores on 13 July. It attracted customers not only in Singapore but also across the border and even made it to the Number One spot on Twitter's Trending topics during the week of its launch.
Has Exceeded McDonald's Imagination
Said Agatha Yap, Senior Director of Marketing, Menu and Digital Innovation, McDonald's Singapore, "Singaporeans' overwhelming support of the 'Nasi Lemak' Burger and other locally inspired menu offerings have far exceeded our wildest imagination. We are both heartened and honoured to receive so many positive reviews from customers and food critics who have truly enjoyed our latest creations. And we will certainly consider suggestions to bring it back sometime in the future."
She added, "The success of our locally inspired menu attests to Singaporeans' love for local flavours with a modern twist, and is also a result of our menu innovation efforts. We will continue to evolve and innovate our menu, whilst remaining close to local and international food trends and strive to delight our customers with tantalising new tastes on top of their favourite McDonald's core classics."
I tried out the "Nasi Lemak" Burger
I was one of the many people who had queued up to try the "Nasi Lemak" Burger before it was sold out. For a burger, I had thought that it was actually quite delicious. I could smell the familiar Nasi Lemak aroma immediately, when I had opened the wrapper.
In terms of the taste, the coconut flavour is quite apparent in the chicken patty and there is a relatively strong taste of sambal sauce in the burger as well, making it deliciously spicy.
However, I did think that in order to live up to the "Nasi Lemak" name though, a rice patty could have been used instead.
EggCellent McSpicy
Now, with the "Nasi Lemak" Burger no longer in stores, Singaporeans can get their hands on the EggCellent McSpicy. Originally made for spice-loving Singapore in 1999, the McSpicy Chicken Burger has continued to be one of the nation's most popular burgers.
But now from 26 July onwards, Singaporeans can look forward to a brand new twist on the McSpicy burger – the EggCellent McSpicy. This new burger features the iconic spicy chicken thigh with the added deliciousness of a fresh golden egg, and is available a-la-carte from $5.75 or $7.40 as an Extra value meal.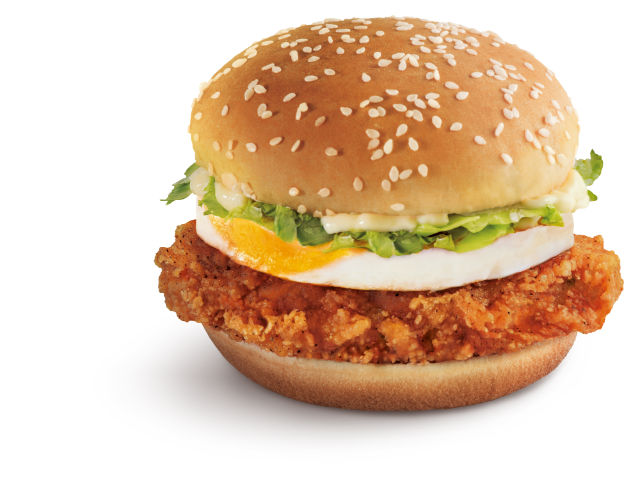 Dinosaur McFlurry
You can also cool down with the Dinosaur McFlurry which is available from $3. Both items are available for a limited time only, whilst stocks last.
With Singapore celebrating 50 Years of National Service this year, McDonald's is also offering past and present NSmen a free Apple Pie or Hot Fudge Sundae with every extra value meal purchased after breakfast hours, from 4 to 10 August.
Eligible customers simply present their Safra card, 11B or Pink IC to redeem the treat.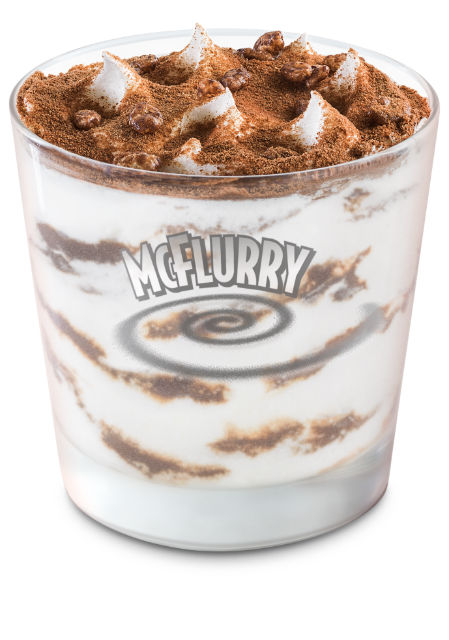 50 Cent Vanilla Cones
As well, McDonald's is selling their iconic Vanilla Cone for just 50 Cents from 4 to 10 August.

Click here to view the Lazada Korean Karnival.
Share this page with your friends!