*This article contains spoilers for The Amazing Race Asia Season 5 Episode 1*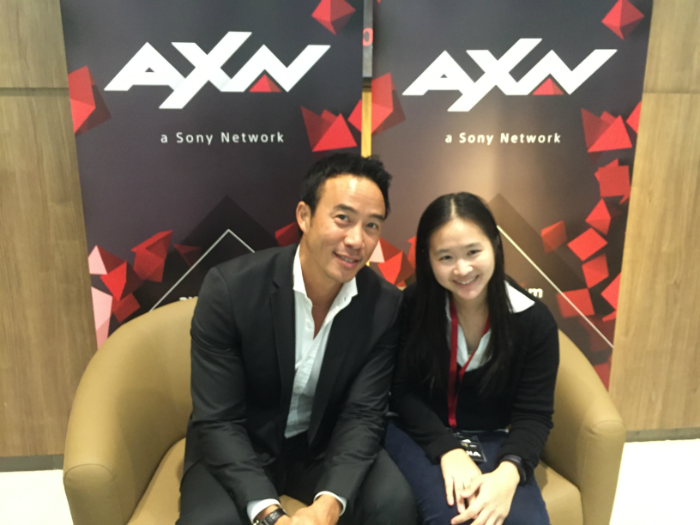 If you had felt that the first episode of The Amazing Race Asia (TARA) Season 5 was shocking – especially with one of the teams having being eliminated literally within the first five minutes of the programme – host Allan Wu, 44, has some news for you. Prepare for some even bigger shockers and heart-pounding palpitations…in the future episodes for this latest season.
Said Wu, "Audiences can expect to watch the most exhilarating, exciting and heart pounding show in all of Asia. It will be one of the shows that you will no doubt want to watch."
Essentially a reality show about relationships 
Added Wu, "Essentially, TARA is a reality show about relationships; individuals have chosen someone whom they think they can do really well with on a programme. It is not a show where you are singing a song on stage or being stuck on an island trying to use devious means to vote off your contestants. It is about relationships and the mode of competition is very admirable; you are trying to do your best to come in first."
Wu also pointed out that what sets this season of TARA apart, is the extensive social media engagement with audiences. Said Wu, "The first season of The Amazing Race was about 10 years ago; now it is a completely different world with the Internet taking the world by storm."
He added, "So while you would not get anything more than the one hour of viewing in the past, there is now a much more comprehensive programme where you can see things such as me trying out the challenges and more banter work between me and the teams. You can also find out more about what the teams are really thinking and feeling during the episodes. It will provide a much more immersive and intimate experience for our viewers at home."
Wu would prefer the physical challenges himself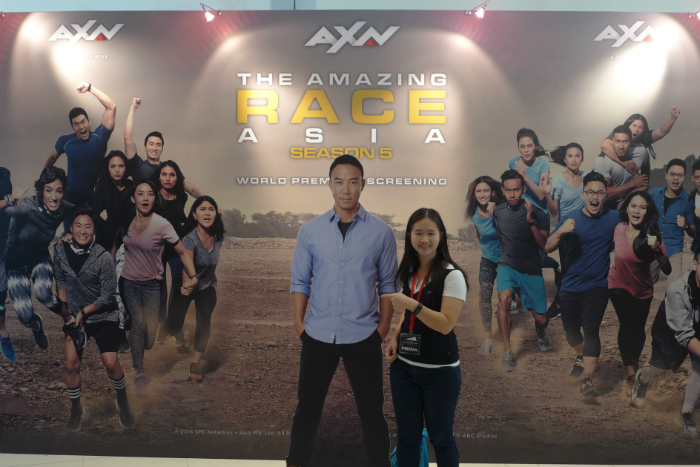 In terms of the challenges themselves, Wu admitted that he would tend to prefer the more physical challenges… if he were a contestant on the show himself. Said Wu, "I think that the physical challenges such as carrying and lifting things, or running, would go down well with me. I am also good at directions and getting from one place to another."
He added, "But types of challenges that I am not good at, are those that require patience, for example, counting money or coins. I would go crazy because I have absolutely no patience! And during such challenges, the show may have people going crazy after three minutes… when in fact they may have been there for eight hours already."
The quality of this season's teams are the deepest line-up in TARA so far
Wu also adds that the quality of the teams this year are the deepest line up in the TARA series so far. He said, "There are so many good and exciting teams here. The fact that we had to eliminate two of them in the first episode really sucked; I would have liked to see more of both of them."
Indeed, as audiences who had watched the Thursday night premiere episode would know by now, Lisa & Nicole had been unfortunately eliminated in the first five minutes after failing the compass wall challenge. Then at the end of the episode, Singaporean team Rei & Keiji reached the pit stop last and were eliminated.
Added Wu, "When I had found out that one team would be eliminated five minutes into the race, I thought, this sucks. I am not going to be happy about eliminating them – they are all good teams. But then again there are so many things happening as the season progresses and the teams are doing so many different things. You are also getting used to the speed and cadence of the show and you start to develop a feeling of which teams you like and don't like and stuff like that."
Having a co-host
Audiences will also know that this edition of TARA also has a co-host in the form of Indonesian Tara Basro. The show is having a co-host for the first time in the history of TARA.
Said Wu, "It is interesting and a totally new concept; maybe the producers thought I was getting a bit lonely at the pit stop so they gave me a lovely Indonesian girl to teach me some Bahasa Indonesia when I was there!"
He added, "Actually I had thought that having a co-host would make things easier but actually it is more challenging; where previously there was just one camera on me and I would say my lines, but now the producers have to decide whether to point the camera at both of us, or focus on either me or her. There is also the chemistry aspect between me and her. But it is fun and nice to have her around."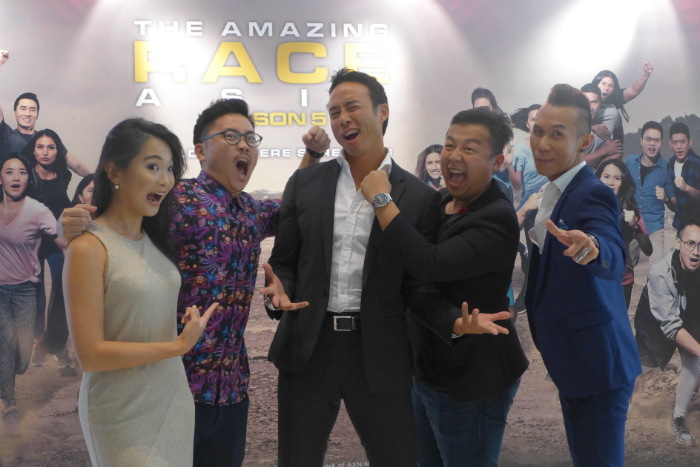 Wu is a nice guy at heart
Wu also admitted that even though he may seem to be quite strict to the contestants on the show, he is actually a nice guy at heart.
Quipped Wu, "Oh yeah I am strict the whole way! I am like one mean, tough dude! But seriously, when I get strict, I am trying to be the overseer. I also want to be their friend though and encourage them, but as the host, it is also my role to be the disciplinarian when they break a rule and don't read their clues properly."
He added, "I also have to be the bearer of bad news when they are going from the show. Actually I do wear a lot of hats and I am not simply the guy who says, oh you are team No 1, you are team No 2 and so on. But nobody gets to see that side of me."
So this means that with the new social media engagement aspects, Wu is hoping that audiences can see him as the "nice guy" rather than the "bad guy" stereotype. Said Wu, "I am hoping that audiences will like me more – and see that I don't act mean all of the time."

The Amazing Race Asia airs on Thursdays at 9:00pm (SINGAPORE) first and exclusively on AXN. 
Channel 511 (StarHub TV)
Channel 304 (Singtel TV)
Other blog posts
Share this page with your friends!