Wearing a pair of Indian boots comprising of metal rivets attached to the bottom, Lt. Flynn was running over to his girlfriend Tan Lee May… when he suddenly tripped and fell flat onto the floor with a loud crash. But Lt. Flynn quickly picked himself up and carried on with the performance, as if nothing had happened.
This had been just one of the many hilarious moments that the cast of Singapura: The Musical, had experienced – during their rehearsals and practices. Lt. Flynn and Tan Lee May are two of the key characters in this international musical, by The 4th Wall Theatre Company. The show is currently being shown at the Capitol Theatre until 28 June. Lee May is the story's protagonist and Lt. Flynn is her British love interest.
Anything unpredictable can happen in the performing arts
Said David Bianco, who plays the character Lt. Flynn, "We did our best to continue rehearsing the scene after that. She didn't laugh and I didn't, either – but it was really funny when it happened."
He added, "There was also another scene, which was supposed to be a transition from a street scene to a hospital bed. The blanket flew off the hospital bed and ended up under the wheel of a bike. I went, Lee May, help me with this, and I kept telling myself, I can't laugh, I can't laugh! But in performances, anything can happen… and that is why we do it!"
Marian Santiago, who plays Lee May, agrees that it is all about being able to put your act together. She said, "You have to be able to control your act during such moments. But I must say that I really learnt a lot from this cast through the rehearsals and practices."
Musical takes audiences through a journey of love, hope and new beginnings
Singapura: The Musical takes audiences through a journey of love, hope and new beginnings, while exploring the strength of the human spirit during the formative years of Singapore's history from 1955 to 1965.
Through the eyes of a Singaporean Chinese family, the audiences will get to see how hope and youthful determination transcend the struggles of everyday life during this time period as Singaporeans strive towards a better future for themselves and their loved ones.
Main challenges faced by the cast
There were plenty of challenges to produce a world-class musical, which ranged from doing enough research and fact-checking, to adopting the speech and accents of the local characters that the actors are supposed to portray.
Said Joel Trinidad, the Librettist and Scriptwriter of Singapura: The Musical, "From a creative perspective, I didn't live through any of this, so there was a lot of research and vetting to be done. We had to make sure that the musical was real in that all the facts were historically accurate. If there was something inauthentic about it, it would not go down well with people."
Agreed Reb Atadero, who plays the character of Lee May's Malay childhood friend Adam, "It is all about respecting the culture and getting it right and respecting the people whom we are talking about – which in this case, are Singaporeans in the 1950s."
An Asian-based musical is different to Western-themed ones
According to Maybelle Ti, who stars as the character of Lee May's mother, Tan Bee Ling, acting in a musical focusing predominantly on a more unfamiliar Asian culture such as Singapore's, is a totally different ball game – compared to Western-themed musicals such as West Side Story and Mamma Mia.
She explained, "Back in the Philippines, a lot of the shows that are brought in often refer to Western culture. But here, we are speaking of an Asian culture, which sadly, we do not see enough of, when we look to the mass media for information. So this meant we had to do more research and couldn't simply watch a lot of movies and plays to get our facts correct. Instead, we have to search on YouTube and source for documentaries about that particular era – which can often be more challenging to find."
Singaporeans in the lead roles
But why not cast actual Singaporeans in the lead roles then, as Singaporean people would be more familiar with the culture here? Explained Trinidad, "We came here at least three times to audition people and we found some wonderful Singaporeans – we really wanted some of them for the lead roles, but their schedules did not plan out. So though we would have loved to have more Singaporeans in the cast, we are still happy with what we have got."
Some of the Singaporeans in the cast include Cassandra Spykerman, who doubles up as Lee May's Malay friend Farida, as well as Rachel Tay, a member of the Ensemble – and they are both very grateful to be a part of this international production.
Said Tay, "As one of the Singaporean cast members, I joined up in November last year. And in fact, I haven't seen some aspects of this history myself – I had no idea we have such a rich history, so coming here and watching this show play out right before your eyes, makes you feel that local history is actually coming alive. And this keeps me excited to come back to work here every day."
Focuses on an ordinary Singaporean Chinese family
The way that the story focuses on a very ordinary Singaporean Chinese family, rather than purely being a documentary about local history told through the eyes of the key characters  – definitely does make it more real and relatable too, according to Trinidad.
He said, "Yes, the experiences in the musical are all focused on that family and the peripheral characters, but any story has to have a focal point – and in the case of Singapura: The Musical, it was this family. They represent the unsung heroes of the era and serves as something for the audience to relate to and empathise with."
Added Trinidad, "Of course, it was hard to condense so many years of Singapore history into a two and a half hour musical at the beginning, but once we had found the main story of the family, it became easier because the family lived through it all. We would have loved to, but obviously couldn't include every single detail in Singapore's history – only the highlights, but these are the highlights as filtered through one family's experience."
Proud of what Singapura: The Musical is today
And today, Trinidad is extremely proud of the piece of work that he and the cast of Singapura: The Musical has managed to put together – a project that has been several years in the making, since the time of the initial research.
He said, "One of my favourite quotes is from Leonardo Da Vinci, who says that art is never finished! Only abandoned. Once in a while, we are looking back at our work and feel that we should have done this or done that. But every original work can be flawed in some ways and we are proud of what we have, flaws and all. We hope though, that the parts that are not flawed are enough to inspire and edify not just Singaporean audiences, but people from all over the world."
Added Trinidad, "And I think I can safely say that almost everyone who sees this show would really enjoy it – there may be scenes that people didn't really enjoy, but when we see the people in the audience crying, laughing and clapping every night, and people standing up and applauding us, that is one of the best things in the world to an artiste. It shows that people appreciate our work and they enjoy what they have seen."
Singapura: The Musical can be seen
From 22 May – 28 June 2015 @ the Capitol Theatre
Tickets from $65 at eventClique 
https://singapurathemusical.eventclique.com
Click here for a review of Singapura: The Musical.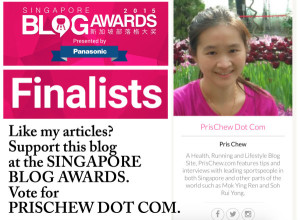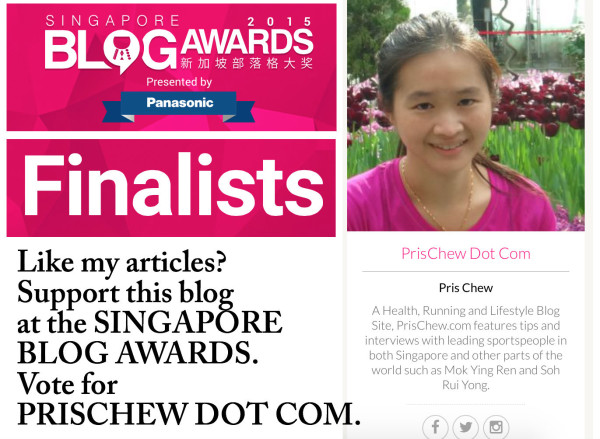 Other Blog Posts
Share this page with your friends!