Having been introduced to the sport by his colleague, Harith Rahim initially took up cycling in 2002 as a hobby.
Said Rahim, 22, a NSF Commander in the Fire Service working at the Singapore Civil Defence Force (SCDF), "At first, I took up cycling as a hobby. I was introduced to the sport by my colleague and slowly over time, I got myself into racing and I feel good about it. The adrenaline rush is there and till now, so far, so good."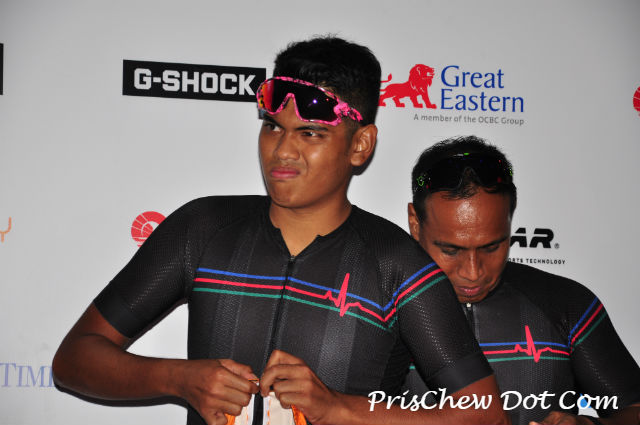 Part of the winning team at OCBC Cycle Speedway Corporate Championships
Rahim had been captain of the victorious SCDF team at the recent OCBC Cycle Speedway Corporate Championships, a category that was being held for the first time this year.
Rahim added, "Also, our job scope also requires us to keep fit too."
Their Training 
To train for events such as the OCBC Cycle Speedway corporate Championships, Rahim and his team tried to go on rides together as much as possible. He said, "We have a different shift for working, so we tried and make as much time as possible to train together. When we do, we also tried to go full gear by doing a hard session each time we are together."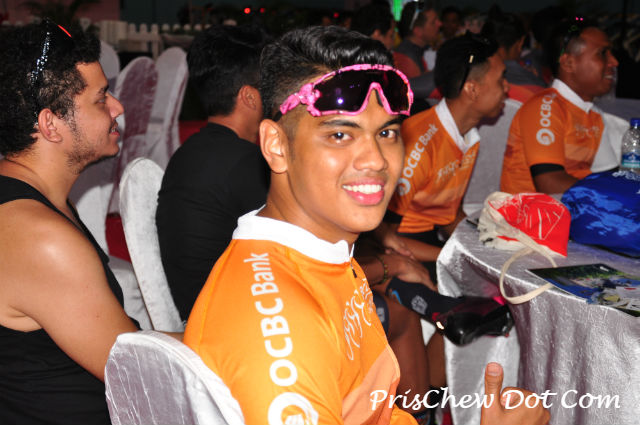 They trained about three to four sessions per week, clocking about 80km-100km of cycling per session. Their weekly mileage on the bike averaged about 300-400km.
Juggling their time
Said Rahim, "You have to juggle your time properly between work and training. Sometimes it is hard but as long as you have the right mindset, it is fine. Sometimes we did our training in the mornings or the evenings but we recently tried to do afternoon sessions on weekend to acclimatise our body to the heat that we had faced during the Speedway Championships."
He continued, "It is not easy to juggle our time though and there are plenty of sacrifices that we needed to make. But if you have the will to do it, then everything will work out fine."
Takes part in triathlons too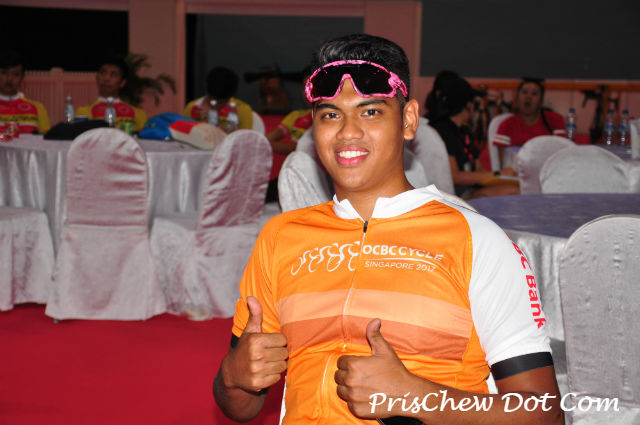 Besides cycling, Rahim has taken part in triathlons too and he recently completed an Ironman 70.3 race in Putrajaya Malaysia.
Said Rahim, "Besides cycling, I also do running and swimming."
He said, "So cycling is only one of the sports that we do. I hope that we will continue to do multi sport in years to come."
Stay focused on your goals
For other cyclists and triathletes out there, Rahim suggest that it is important to stay focused on your goals. He said, "Keep focused and try and stay stress free."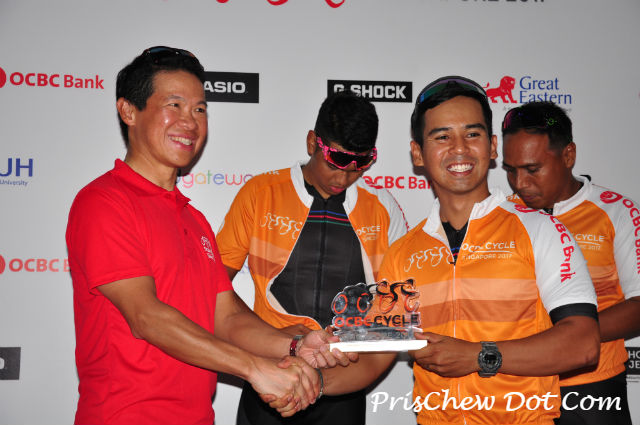 Rest is important too
But he pointed out too, that rest is important. Said Rahim, "Many new cyclists or triathletes tend to train too hard. They need to know that rest is just as important as training. Also if you want to improve yourself at cycling or triathlon, you need to have a proper planning schedule. It is not simply about riding or training daily and purely clocking the mileage."
Training is more important than expensive gear
As well, Rahim also stressed that training is more important than buying top-of-the-line cycling or triathlon gear in the hope that simply using good quality gear will help you succeed.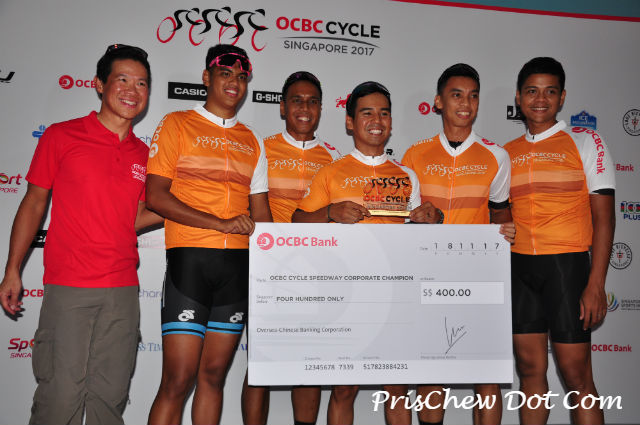 He explained "It is okay to buy expensive gear if you have the money to do so, but at the end of the day, it comes down to training. It is all in the legs, and not just about the money."

Share this page with your friends!