Yesterday, Rugby Singapore and Asia Pacific Breweries (APB) Singapore announced their partnership, which will see Tiger Beer, the marquee label from APB Singapore, as the Official Beer of the HSBC Singapore Rugby Sevens. This will be the first time that Tiger Beer is supporting the event.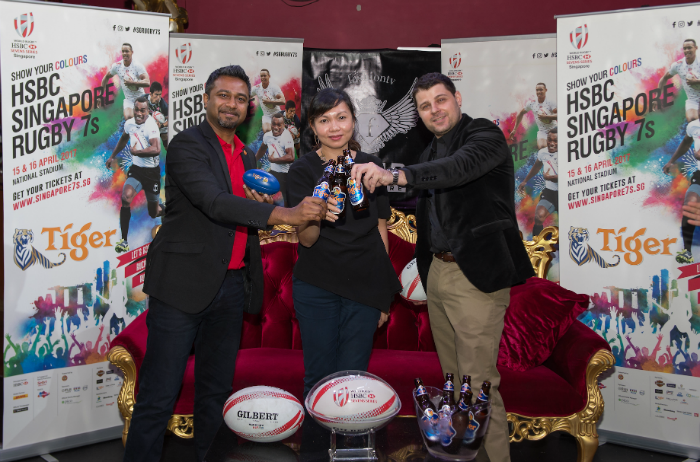 Singapore's national beer since 1932
Said Venus Teoh, Head of Marketing at APB Singapore, "Tiger Beer is proud to be the Official Beer of HSBC Singapore Rugby Sevens. As Singapore's national beer since 1932, we support the biggest and best events in our backyard, and the HSBC Singapore Rugby Sevens belongs in that category."
HSBC Singapore Rugby Sevens is about much more than just the rugby
Featuring 16 of the world's best rugby sevens nations, the HSBC Singapore Rugby Sevens, which takes place on Easter Weekend (15 and 16 April), promises great music, epic rugby, and mega fun for all attendees.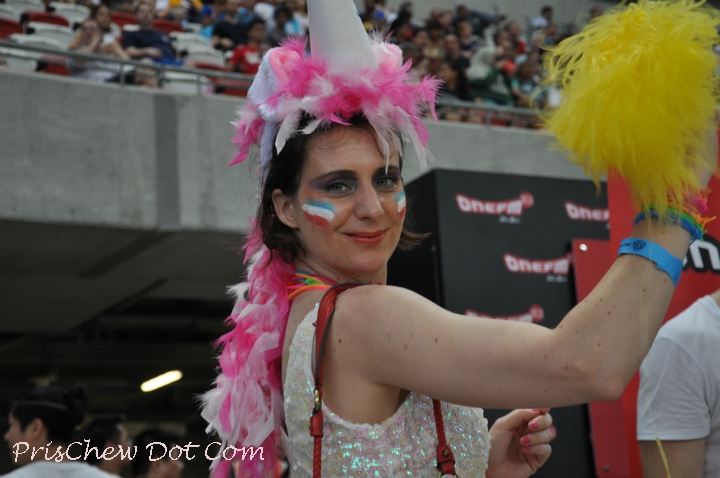 Said Low Teo Ping, Chairman of Rugby Singapore, "Our HSBC Singapore Rugby Sevens tournament isn't just about the rugby. It's an always-on entertainment package that allows fans to rock, ruck and rumble for two fulfilled days."
He continued, "Fans can enjoy our very own Tiger Beer, try delicious foods, sample the amazing shopping scene, groove with the nightlife and the island's other attractions, all as a complement to the rugby experience we have."
Continue with the fun and festivities at Clarke Quay after the rugby action
After the final whistle of rugby action, fans can continue partying at Clarke Quay, Asia's leading riverside F&B and entertainment hub. With international dining options, leading night clubs and live music, Clarke Quay has something for everyone.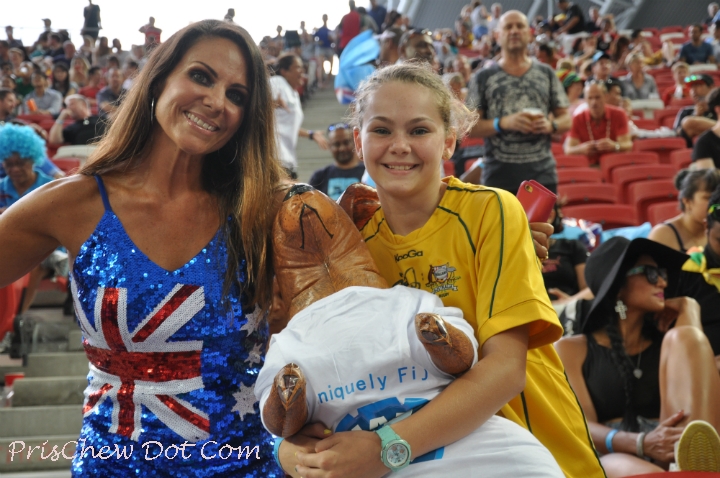 Said Low, "We had nearly 12,000 overseas visitors over two days in 2016 and are targeting 8,000 visitors over the two days of tournament this year. We need to find a place for overseas visitors and fans to gravitate to, for a great time, and the partnership with Clarke Quay we had last year, was a perfect fit."
So rugby fans this year can enjoy an entire weekend of fun and action, at Music After Sevens – a three day music festival with some of the best live bands that Singapore has to offer. DJ Slick and DJ Reiko from f.Club kick off the action on 14 April.
The f.Club is the official After Party venue for the HSBC Rugby Sevens. Said Marco Ulhaas, f.Club's Brand Director, "We are happy to be hosting international rugby players, match officials and VIPs at our stunning venue."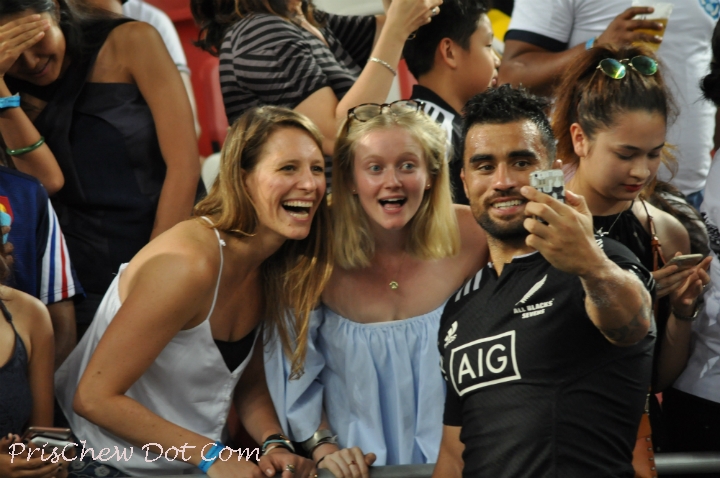 Performers at the HSBC Rugby Sevens after-party include Jukeleles, Shagies, Accento, 3AM Band and many more. By showing their Singapore Sevens tickets, rugby fans can get discounts and privileges from participating food outlets at Clarke Quay.
Said Adrian Lai, Centre Manager of Clarke Quay, "As one of Singapore's most popular riverfront lifestyle destinations, Clarke Quay is associated with good food, drinks and entertainment. We are thrilled to be bringing back Music After Sevens, featuring live music performances from prominent local bands and DJs. Some of our outlets will also have thematic promotions for an even more memorable after-game experience for our guests."
There will be free shuttle buses from the National Stadium to Clarke Quay from 7.30pm on 15 and 16 April, to transport fans to the after-party location once the action is over.
Tickets are still available
Tickets are still available for the HSBC Singapore Rugby Sevens. Two Day Category One tickets are priced at $150 for adults, $65 for youths aged 12 – 18 and $65 for kids aged below 12.
Family packages, as well as VIP and hospitality packages are also available. Visit www.singapore7s.sg for more information and to purchase.

Share this page with your friends!