A few months ago, Coney Island became easily accessible to the public to visit.
And now, come Saturday, 16 April this year, Singapore's Coney island will play host to the first-ever Coney Island Trail Run.
Run comprises of two categories 
The run, which flags off from the Gallop Stable (Punggol Ranch) at eight o'clock in the morning, comprises of two categories – a 10km competitive run and a 5km fun run. There will also be plenty of activities throughout the 5km fun route, educating runners about the wide variety of biodiversity species on the Island.
As well, the event will feature a carnival with live bands, a bouncy playground, food & beverages, a photo booth to capture treasured moments and pony rides at affordable prices.
Runners will get more than $80 worth of goodies
Runners will receive more than $80 worth of goodies such as a race tee, a finisher medal in the shape of Coney Island, a limited-edition race pack and plenty of dining vouchers.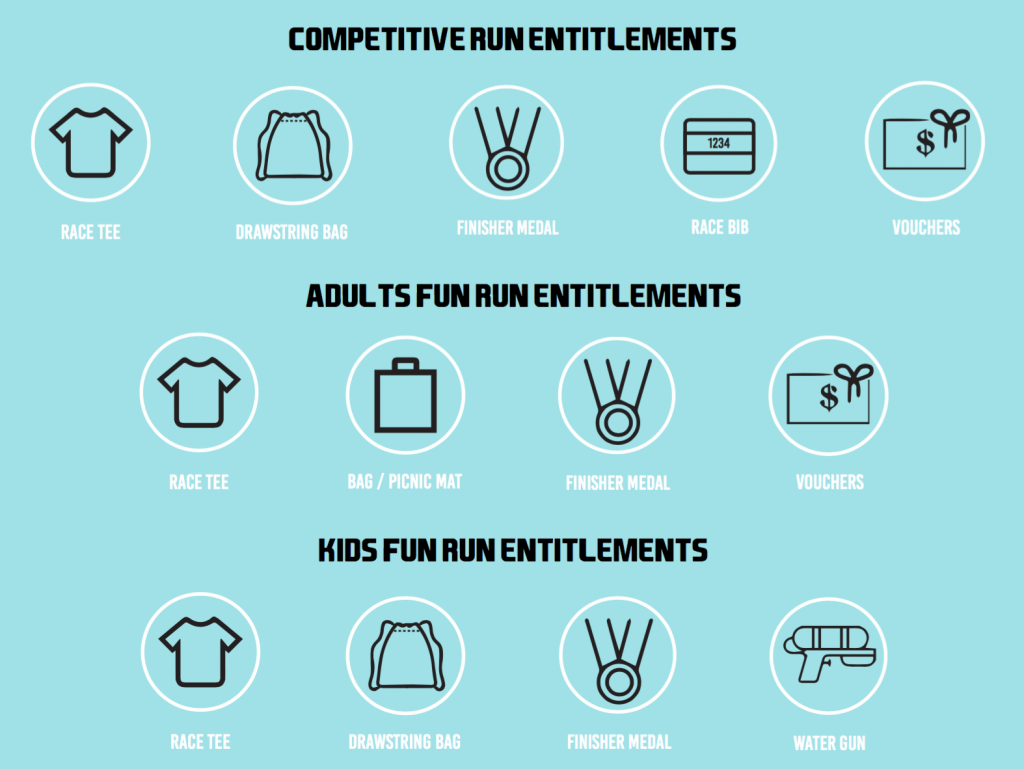 Race Targets and Objectives
The race is targeting approximately 8,000 runners, across the two categories.
The main objectives of the Coney Island Trail Run are to help Singaporeans to appreciate nature and promote bonding time amongst young couples, families as well as the elderly.
Registration Fees and More Information
Registration for the Coney Island Trail Run opens on 14 January. For more information and to register for the inaugural Coney Island Run, you can check out their website at: www.coneyislandrun.com
The registration fees are as follows.
[See Table]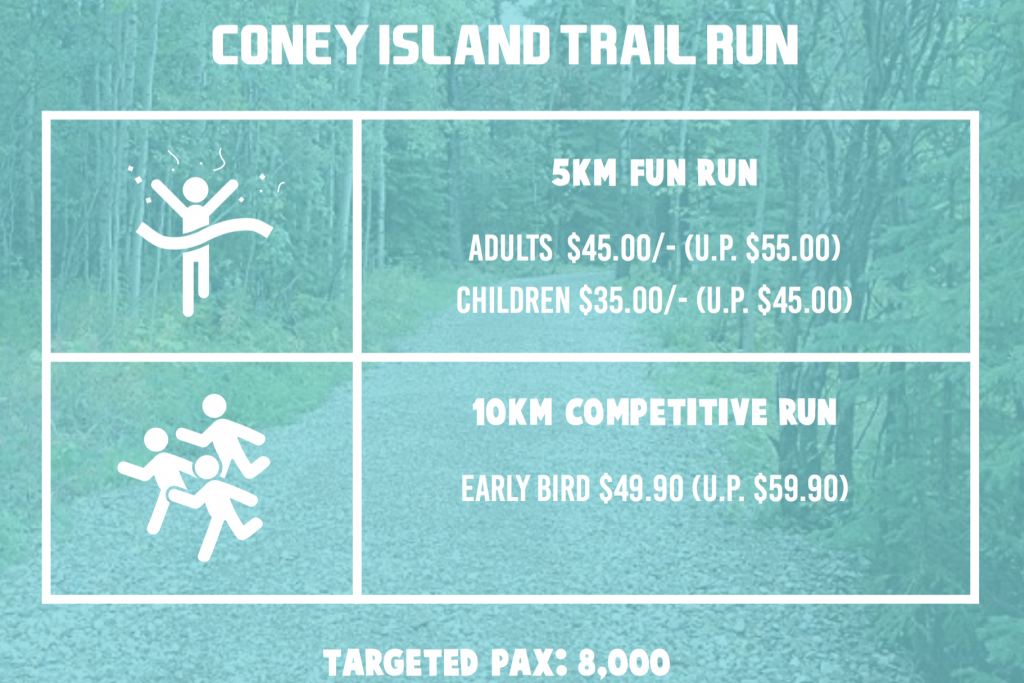 Click here to find out how to win a FREE pair of race slots.
Tips from Top Runner, Supermom and Physiotherapist – Jenny Huang
Share this page with your friends!