More than 70 Gold Coast Airport (GCA) staff and family members will be participating this year in the 39th edition of the Gold Coast Airport Marathon. These include airport CEO Chris Mills and his Chief Operating officer Marion Charlton.
The race will be taking place on Saturday 1 July and Sunday 2 July and is set to attract more than 27,000 runners of all ages and abilities across the various race categories.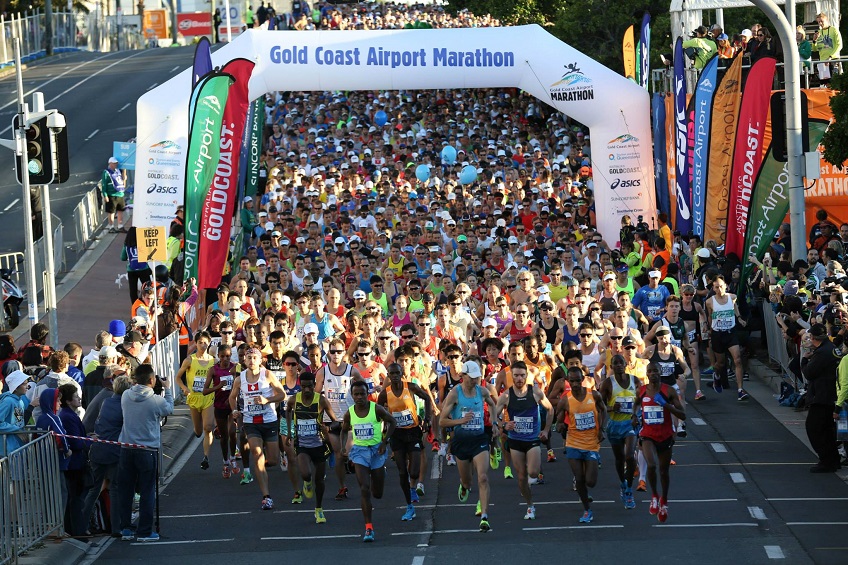 Joined by staff members competing across the various events
Both Millis and Charlton will be running in the Southern Cross University 10km Run and will be joined by staff members competing in the various events, ranging from The Star Gold Coast 5.7km Challenge to the 42.195km Full Marathon.
Being the naming rights sponsor for the Marathon since 2003, GCA has been sending a corporate team for the past 15 years. And according to Millis, this encourages the staff to get involved with some inter-department rivalry.
Informal training groups established 
He said, "A number of informal training groups have been established with staff running before and after work, and even in their lunch breaks, in preparation. There is certainly some inter-team rivalry this year. Our Property and Infrastructure team has a strong presence, with its numbers rivalled by the People and Technology team, most of whom are taking part in the 10km race."
Added Millis, "But this rivalry, at the end of the day, turns to camaraderie and this event really brings our staff together. We are proud of our long association with the Gold Coast Airport Marathon which, like the airport, has enjoyed significant growth in the time that we have been the naming rights sponsor."
Event is a great chance to achieve a goal together with colleagues
For airport staff member Paul Callaghan, a long time runner who has taken part in the race many times, including a personal best in the ASICS Half Marathon last year, the two day event is always a great chance to achieve a goal together with his colleagues. He said, "Over the past couple of months, we have been going for training runs before work at beachside suburbs of Tugun, Bilinga and Coolangatta."
He continued, "This is a great chance for us to encourage each other towards a goal whether it is the 5.7km or the Marathon, and share the experience together as a team, on race day. It is a beautiful time of the year to run as it's not too hot and all the locals come out on the course to cheer you on. The atmosphere is amazing and unique to the Gold Coast."
301 Teams of runners registered
The GCA team is one of the 301 teams who have been registered for this year's Gold Coast Airport Marathon. The event is supported by the Queensland Government and Events Queensland as part of the It's Live! in Queensland events calendar.

Share this page with your friends!