adidas has unveiled the UltraBOOST All Terrain and UltraBOOST X All Terrain running shoes – designed to empower runners and encourage them to embrace any conditions whether it may be rain, hail, darkness or cold.
Both of these new additions to the UltraBOOST family are injected with the brand's groundbreaking technologies including BOOST™ technology midsole for ultra-responsive comfort and cushioning, and the Continental StretchWeb Outsole to increase foot to floor traction on slippery surfaces.
The shoes also contain Splash Repellant adidas PrimeKnit and reflective elements to support and protect the wearer as well as offering users with ultimate visibility for street running during nights, while at the same time ensuring an effortless run no matter the weather conditions.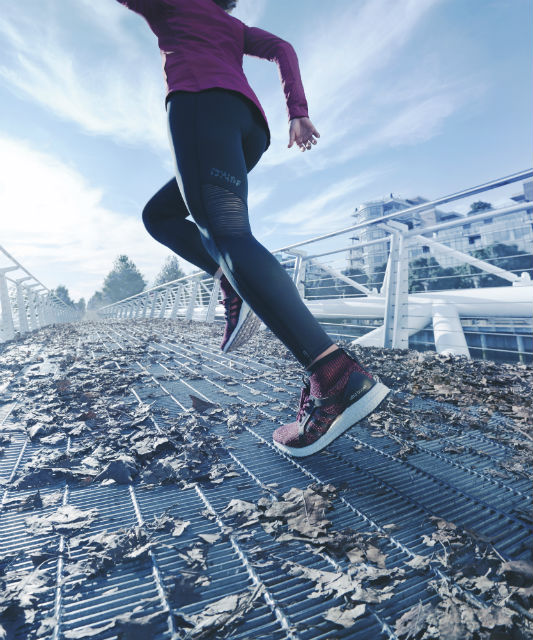 As well, both shoes also contain an increased height ankle protection too – this provides increased warmth during cold runs, differentiating the UltraBOOST All Terrain and UltraBoost X All Terrain from other adidas running shoes.
Offers protection and un-compromised comfort to runners
Said Stephan Schneider, adidas Running, "The autumnal weather can be unpredictable and as a result, it took us longer than usual to develop these shoes."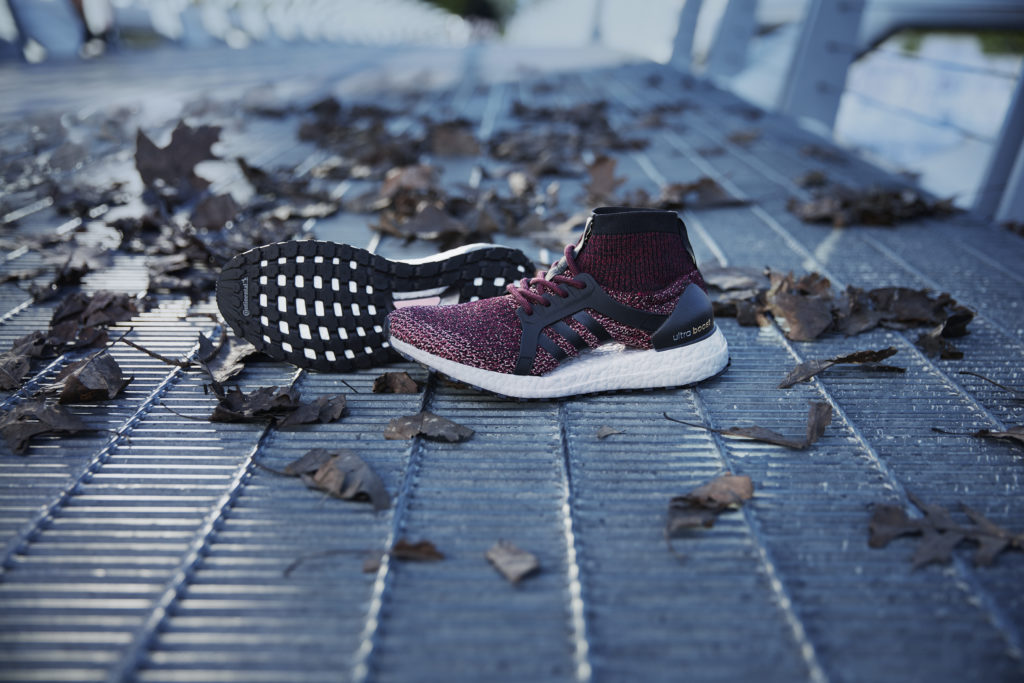 He continued, "Extensive testing ensured that each design element offers protection and un-compromised comfort in any condition. We focus on increasing the ankle height in order to protect and create a smoother movement from the leg into the foot, with each stride."
Integrated cage for better support
Additionally, the UltraBOOST All Terrain features an integrated cage for better support while the UltraBOOST X All Terrain is designed for the female foot and includes an adaptive arch to ensure a better fit. The shoe is also equipped with dynamic support, to allow the run to feel effortless.
Where to get the shoes
Both shoes have a recommended retail price of S$339 and are available at http://shop.adidas.com.sg/running/ultra-boost-atr.html from today and in retail stores from October 4th.

All images are courtesy of adidas Running.
Share this page with your friends!