Come Saturday, 19 May, the 11th edition of Singapore's iconic home grown night running race, the OSIM Sundown Marathon, will be back at the F1 Pit Building, the home of Singapore's "other" night race – the Formula One Singapore Grand Prix.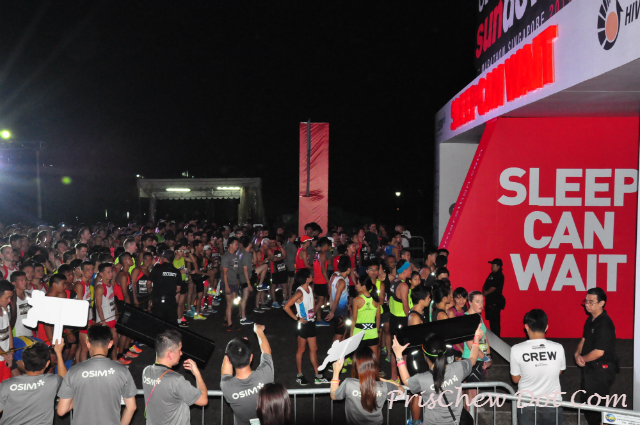 Organised by premiere sports marketing & events management company HiVelocity Pte Ltd and owned by mass endurance sports brand management company Fitness4U, the 2018 OSIM Sundown Marathon event will continue with the theme, "Sleep Can Wait."
The OSIM Sundown Marathon has grown from strength to strength
Created in 2008 and the first to introduce a unique ultra marathon training programme for running enthusiasts in Singapore, the OSIM Sundown Marathon has grown from strength to strength, beginning with 6,000 runners in its inaugural edition.
Since then, the participant numbers have increased by more than four times to 27,500 in 2017 across the four race formats – 5km, 10km, 21.1km and 42.195km. The race has continued to stay inclusive and attracts runners of all fitness levels and diverse backgrounds with tourists making up 15 per cent of the numbers in 2017.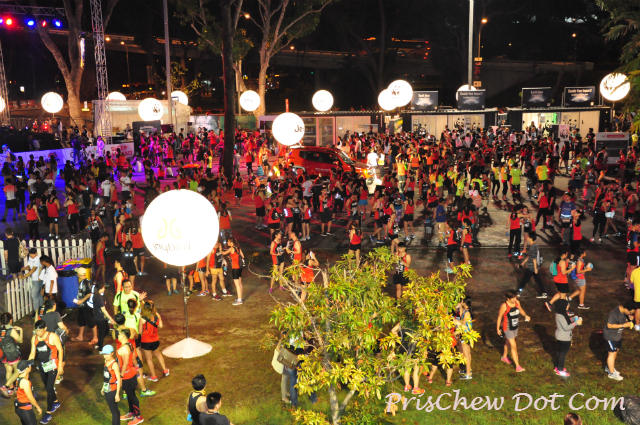 The OSIM Sundown Marathon has attracted both tourists and elites from places like the UK, USA, France, China, India, Japan, Philippines, Indonesia, Malaysia and Taiwan.
Fitness model Stephanie Bovis comes on board, as Brand Ambassador 
And in order to give runners who may need a push to get started on their first marathon this year, OSIM Sundown Marathon is also introducing Stephanie Bovis, a fitness model, as brand ambassador.
She will spread the message of resilience, focus and determination – in order to motivate runners to stay on track and to beat the sunrise.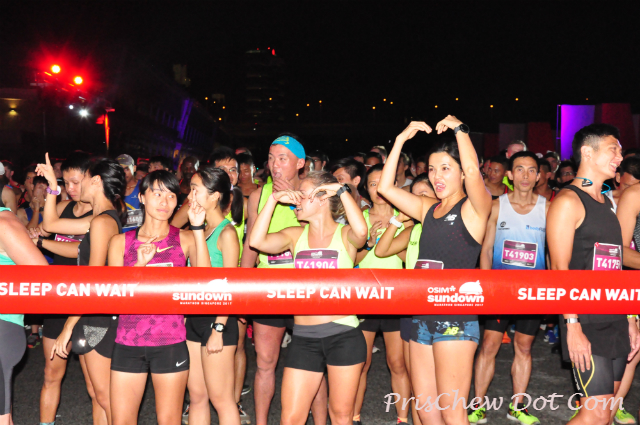 Improvements to the Race Pack Collection Process
And in line with feedback from previous events, the event organisers HiVelocity have made several improvements to the Race Pack Collection process.
Said Adrian Mok, Managing Director of HiVelocity, "Each year, we look at ways to improve and enhance the experience for both runners and supporters, and we hope to meet the challenge each time."
The improvements are as follows: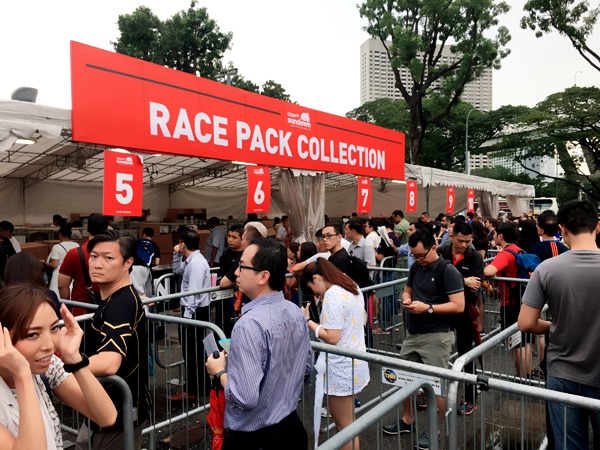 Collection Venue @ Suntec City
The collection venue will be back at the Suntec City Mall – and is set to be taking place at the North Wing, outside PasarBella.
As Suntec City had been a popular collection venue in 2016, it was therefore an easy decision for the organiser to bring back this venue.
The pack collection will tie in with the OSIM Sundown Marathon Race Expo, where there will also be sponsor booths located at the following areas – at the North Wing between Towers 1 & 2, the East Atrium between Towers 3 & 4 and the West Atrium near the Convention Centre.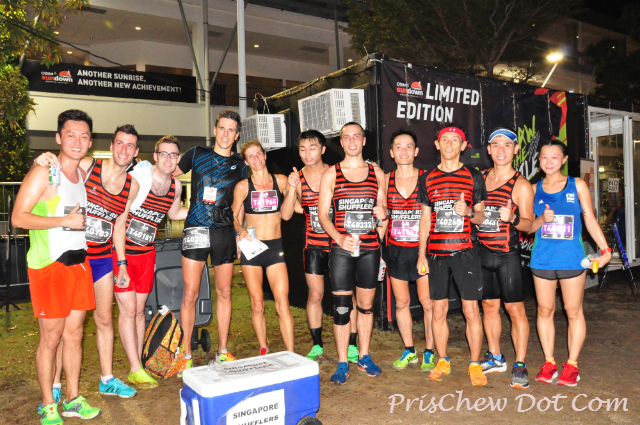 The OSIM Sundown Marathon Race Expo concept was first introduced in 2010 and it returns as part of the pre-race highlights that runners can, once again, eagerly look forward to.
At the West Atrium Sports Zone, this is set to feature a demonstration by OSIM of holistic health through high quality products that promote a healthy lifestyle and inspire well being, while the North and East Zone will offer great deals for both participants as well as their supporters.
And for those who like to customise their singlets, a two hour express printing service will be available for a fee at the custom printing booth at the North Atrium too.
Increase in number of collection days
There will also be an increase in the number of collection days and an extended collection time – four days, from Thursday 10 May to Sunday 13 May from 11am – 9pm as compared to 2016 when the collection was held over three days from 11am – 7pm.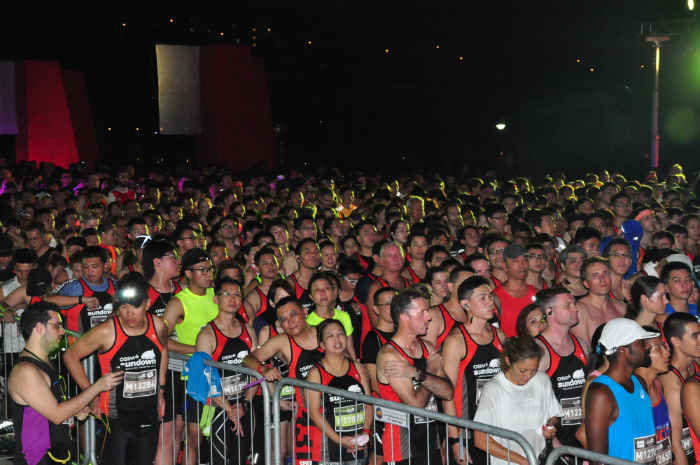 As well, there will also be an increase in the number of service counters too, from 20 last year to 33 this year.
Fast Track Service
A Fast Track service will also be on-site for runners, who choose to pick up their race packs at a pre-determined time instead of waiting in the queue.
To do this, runners would simply choose the option they want when they arrive at the Suntec City North Wing Tower 1 and staff will come to assist them. This system is similar to the service provided at banks and restaurants to manage long queues.
ACTIVE Network® On-Site Mobile App System
A global established digital management system – the ACTIVE Network® On-Site Mobile App System – will be put in place.
This system is used at Ironman Triathlons, Tough Mudder and the Hong Kong Marathon with dynamic bib assignments for faster participant check in, registration and race pack collection – and Sundown Marathon will be the first sports event in Singapore to implement this system.
Said Mok, "With the return of the Race Pack Collection process at Suntec City and these new measures to shorten the wait times for the Race Packs, we are streamlining the runners' journey, allowing them to focus on the things that matter, like achieving their Personal Bests in the race and in life."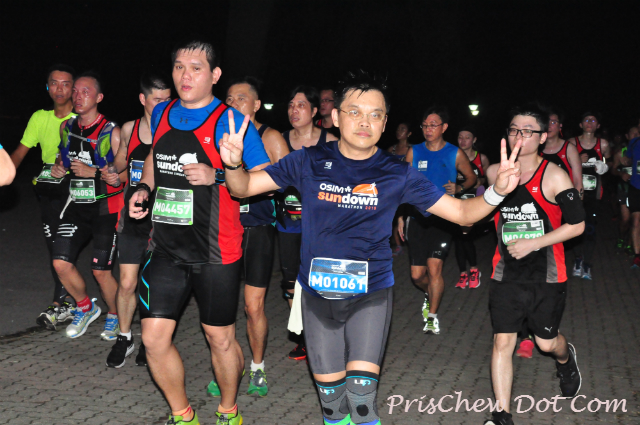 Delivery Service
There will also be a delivery service for 2,500 runners residing in Singapore, for a fee of S$10. Runners who have opted for this paid delivery service during their Registration Process will have their Race Entry Pack (Race Bib, Singlet and Goodie Bag) delivered to their registered mailing address from 23 April – 6 May.
This paid service will be made available on a first come first serve basis, to the first 2,500 runners who sign themselves up for it.
Runners who would like to opt for this at a later date can write in to OSIM Sundown Marathon organisers at sginfo@sundownmarathon.com for details, from now until 31 March.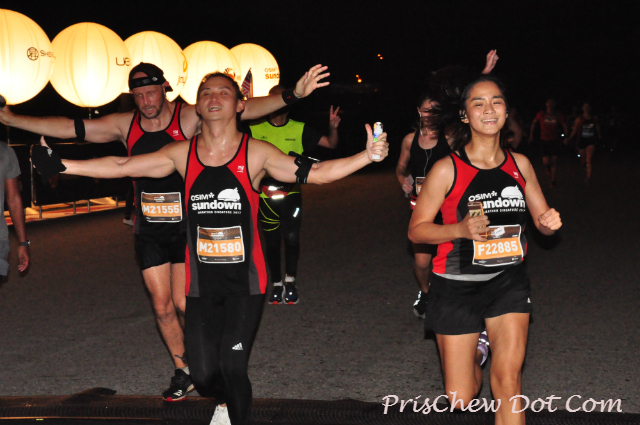 Overseas Runners can still pick up their packs at the Race Village
Overseas runners however, will still be able to collect their race packs on Race Day at the Race Village, with more details of this to be provided at a later date.
OSIM returns as title sponsor for the fourth year running
OSIM is also returning to the race as the Title Sponsor for the fourth consecutive year.
Said Charlie Teo, Managing Director, OSIM International Pte Ltd, "We are pleased to return as Title Sponsor for the fourth year running. OSIM is a company that is invested to improving the lives of our consumers and we are constantly innovating and seeking to meet the high expectations that our consumers have come to expect of us."
He added, "Both OSIM and Sundown Marathon are brands that are committed to wellness and to developing a community of runners who are dedicated to the pursuit of well being before, during as well as after a strenuous race."
This year, the race is also set to take place at the F1 Pit Building with about 30,000 runners being expected to run across the various race categories.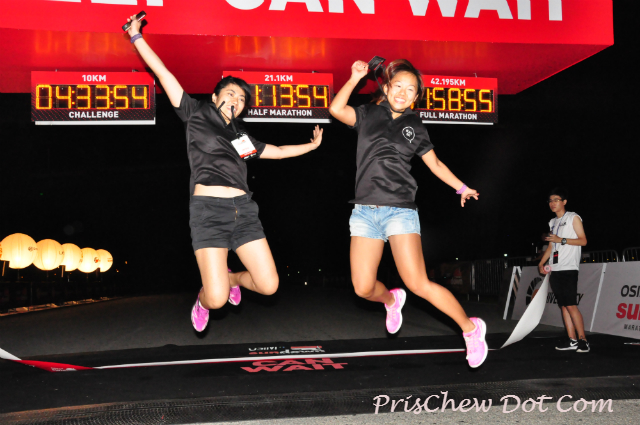 Besides OSIM, some of the other sponsors who have come on board are GNC as Presenting Sponsor, CompressSport as Official Apparel, Pocari Sweat as Official Isotonic Drink, ICE Mountain as Official Water, SalonPas as Official Rub and Garmin as the Official GPS Watch and TimeKeeper.
Sundown With Love
As well, the OSIM Sundown Marathon 2018 will have more ways for runners and supporters to give back to the community through the outreach programme Sundown With Love, while organisers will lead by example by providing employment to members of two disabled charities – the Society for the Physically Disabled and the Singapore Association of the Visually Handicapped.
Members from the Singapore Association of the Visually Handicapped will also be hired to provide massage services for runners of the Half Marathon and the Full Marathon.
This year, Sundown Marathon has also collaborated with six Sundown With Love ambassadors – professional basketball Ng Han Bin, marathoners Marie Choo, Kennedy Yap Poh Chong and July Ann Rey, ultra-runner Sng Boon Heng and running couple Yvonne Siew & Henry Setiono.
They will be raising funds for the Association for Persons with Special Needs, Food From the Heart, Boys' Town, Oasis Second Chance Animal Shelter, Singapore Cancer Society and Alzheimer's Disease Association.
Runners who wish to raise funds too, can join in as Sundown Heroes by registering as a fundraiser at Give.Asia or Giving.SG under the Sundown With Love campaign and selecting their charity of choice.

How To Register
Runners who have missed the Early Bird Rates to sign up for the OSIM Sundown Marathon, can still enjoy Special Rates from now till 28 February. Normal Rates kick in from 1 March to 15 April.
Here are the registration rates across the various distance categories.
[See Table]
Go to http://www.sundownmarathon.com/2018 by 28 February for more information about OSIM Sundown Marathon, or if you want to qualify for the Special Rates.

Share this page with your friends!