Commissioned by Great Eastern and organised by Infinitus Productions, the Great Eastern Women's Run has firmly established itself as the largest all-women's run in South East Asia.
Click here to view the Great Eastern Women's Run 2017 photos.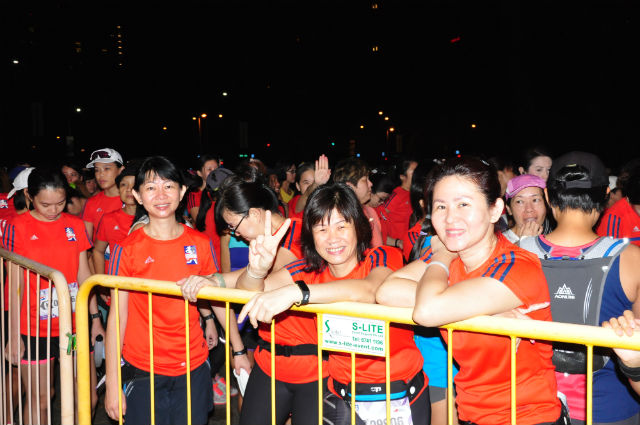 Great Eastern hopes to empower women to live great
The event has been crowned as the "Best Sports Event of the Year (Local)" at the Singapore Sports Awards 2016 and hopes to continue to empower women to live great through running.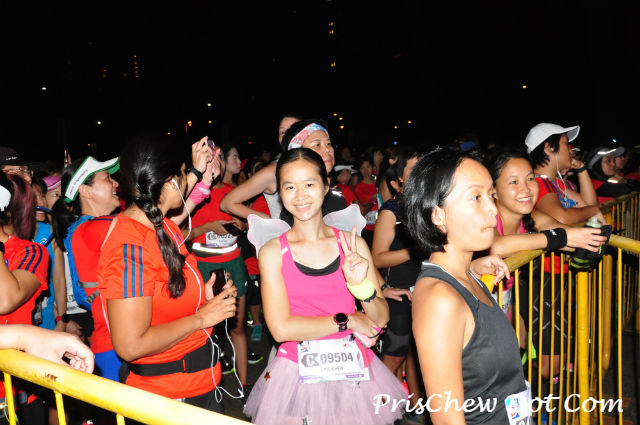 This year had also marked the 12th edition of the Great Eastern Women's Run since its inception.
I have joined the Great Eastern Women's Run since 2012 and have taken part in this particular event every year, since.
In fact, this race has continued to be one of the local running events that I admit that I always most look forward to, on the Singapore running calendar because of the good organisation and the women's only theme.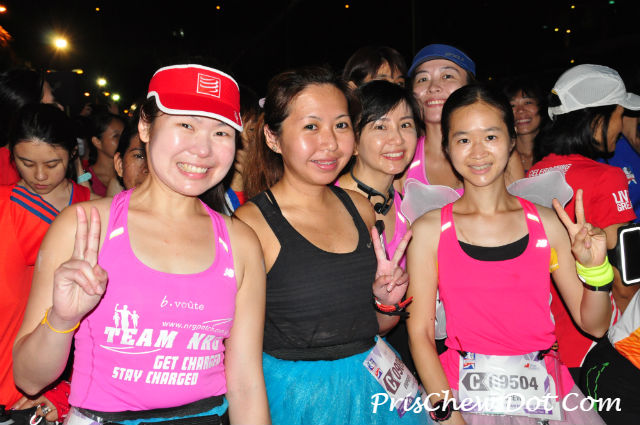 Other girls also liked the concept of the all-women's only event. Said Kiyoni Fujioka, 40, a Senior Manager in Financial Services, "It feels good to run with other women. There is less pressure; we struggle together and the environment seems more friendly and more relaxed."
15,500 ladies took part in the 2017 event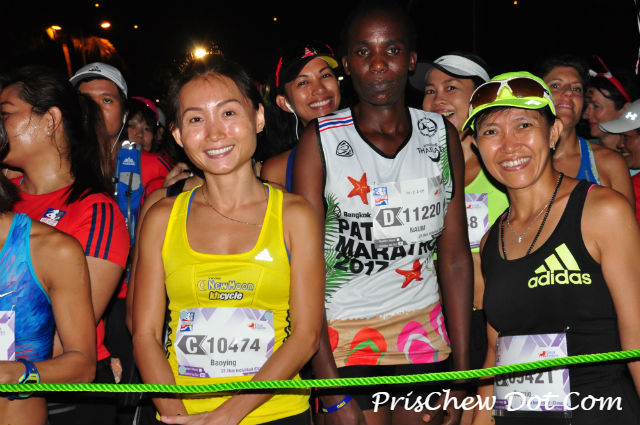 Taking place at The Float @ Marina Bay, the 2017 event saw 15,500 ladies taking part in either the 5km, 10km or 21.1km Half Marathon race categories.
And for the young ones, girls aged between three to six years old, could take part in the Princess Dash and kids between seven to 12 years old, participating in the brand new 2km Mummy + Me category.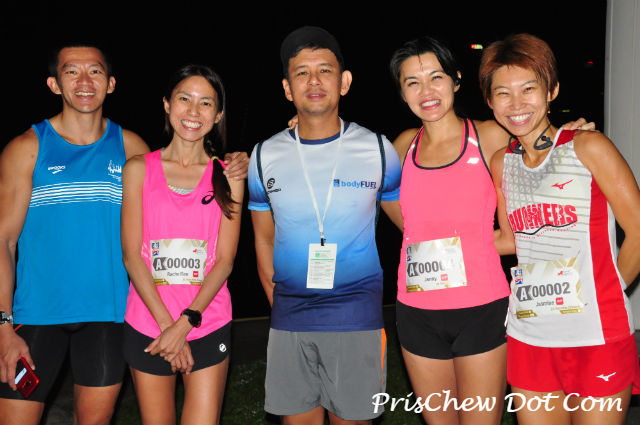 I ran the Half Marathon
I ran the 21.1km Half Marathon, which had flagged off at 5.15am this morning.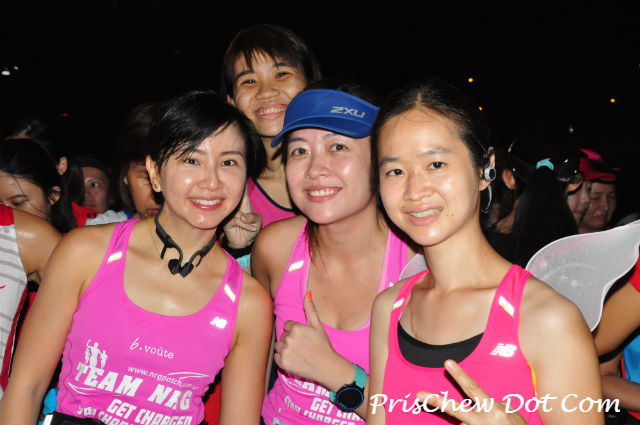 So this had meant that to get to The Float @ Marina Bay on time, I dragged myself out of bed at about 3am despite a lack of sleep, and took a Grab down to the race site, reaching the venue at roughly about 4.30am.
Wearing fairy wings and a pink tutu
For this race, I had been wearing a pair of fairy wings as well as a pink tutu, in order to add a little bit of colour and vibrancy to this women's only running event.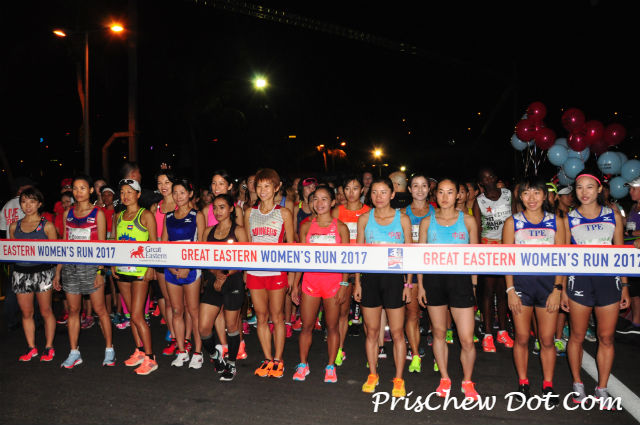 The wings took some time to put on so that they did not hinder or interfere with my running, but I thought that the final result was worth it.
Since their introduction two years ago at the Great Eastern Women's Run, the colourful tutus have become a mainstay at the event. For a minimum donation of $5, runners would receive a tutu and all proceeds from the sales would go to support the event's two charity causes, the Breast Cancer Foundation and the Women's Health Research and Education Fund.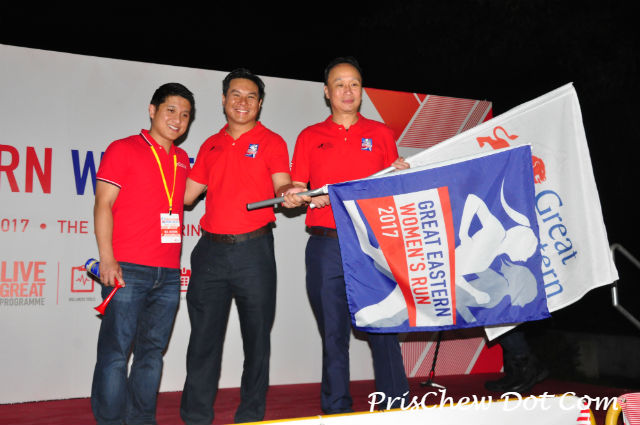 Reaching the race venue
Reaching The Float @ Marina Bay with about 15 minutes to spare, gave me enough time to have a brief look around the race site – before the start pen had opened at about 4.45am.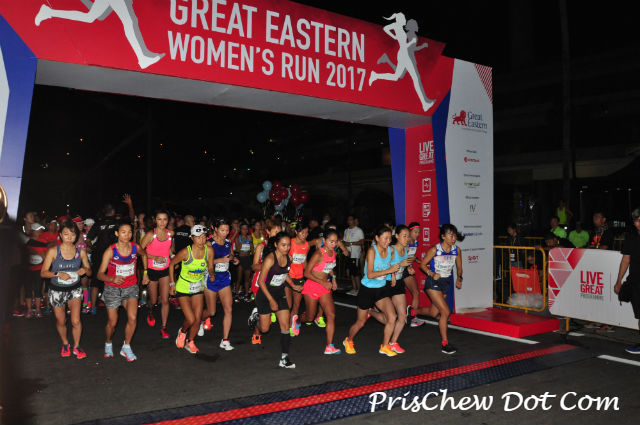 But unfortunately though, the venue had been rather dark at that early hour, so I didn't really get to see very much beforehand.
The flag off point was in front of the Singapore Flyer though, so at least this had meant that my legs got a good warm-up walk, before commencing the race!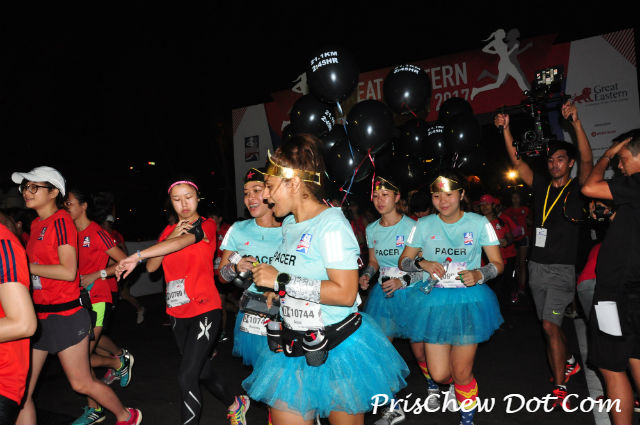 Catching sight of the emcees
On the way to the Singapore Flyer, I caught sight of the event emcees Ross Sarpani and Kelly Latimer, who were attempting to hype up the early morning crowd arriving for the race.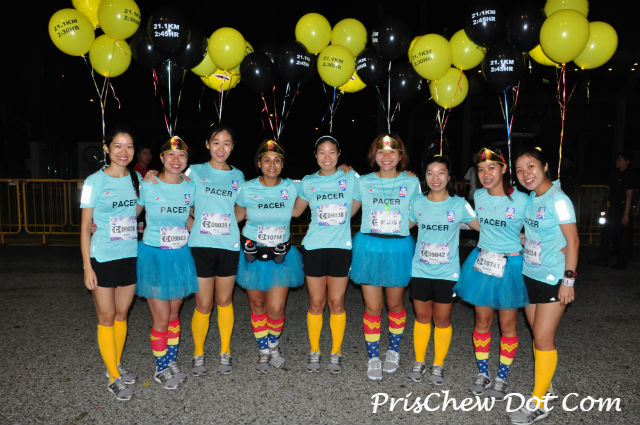 Ross, who always seems to have eagle eyes, somehow managed to spot me in the darkness and he had announced that "Pris Chew" was walking past, whilst introducing me as a sports & fitness blogger who always attends and writes about running events.
Start Pen
Once I was inside the starting pen, I chatted and caught up with a few of my running friends at the starting pen, who were also taking part in the race.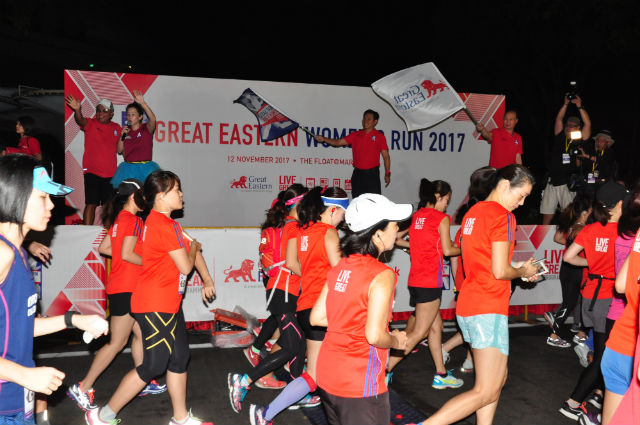 We wished each other luck for the race ahead. Some of my friends commented and smiled at my running attire and wings.
Flagging off right on time
The 21.1km race flagged off right on time at 5.15am, with the elite wave going off first, and then the rest of the runners were released roughly about five to ten minutes after that.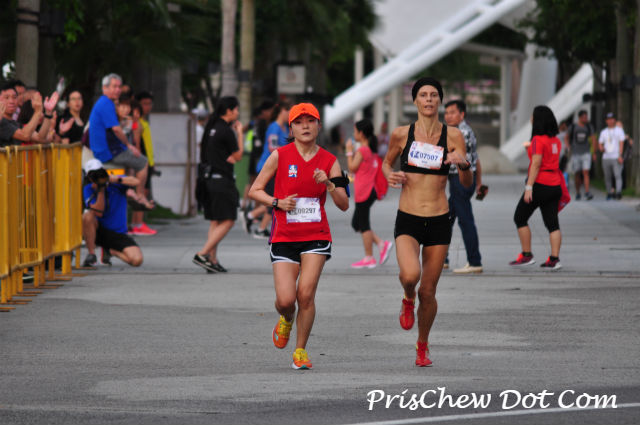 The race route was quite standard, for a city run in Singapore. From The Float @ Marina Bay, we headed towards Nicoll Highway, the Singapore Sports Hub, Gardens by the Bay and the Marina Barrage. It is one of the most scenic routes in Singapore. As well, this is my usual training ground, so it is also an area that I am quite familiar with and have little trouble with navigating my way around.
Said Gillian Lee, 27, a hospital executive, "The view of the scenery and the route were good."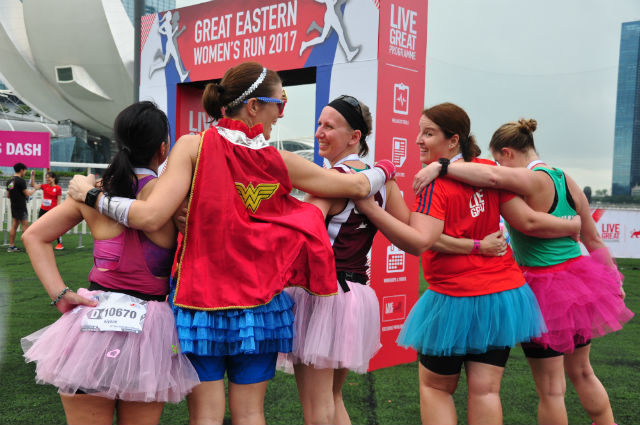 Following the two hour pacers
At the beginning, I chose to follow the two hour pacers, settling into a 5:40 minutes per kilometre pace. This pace had been equivalent to my Steady heart rate zone.
But it was quite fun running with the pacers though because they were very lively and energetic, constantly egging on the runners and telling them to keep on going. At the same time they were also very encouraging.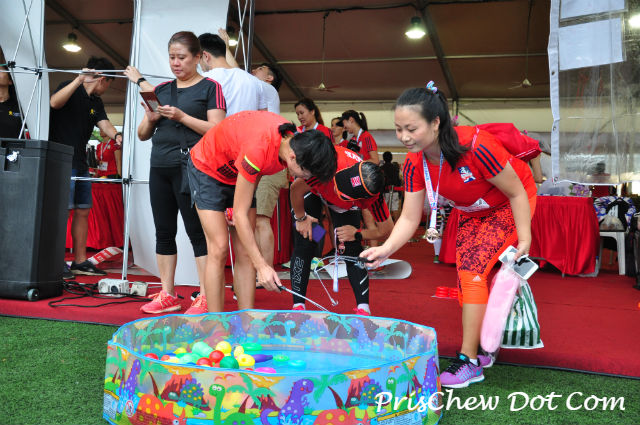 I also engaged in a bit of small talk with the two hour pacers to pass the time, chatting with them on very mundane things such as the time that we had slept last night. And in fact the first six or seven kilometres of the run had whizzed past very quickly due to all of this.
Dark parts along the route
But a few parts of the race route in the early stages of the race was a little bit dark though, and if I had not been looking at the ground as I was running and minding my step, I may have tripped.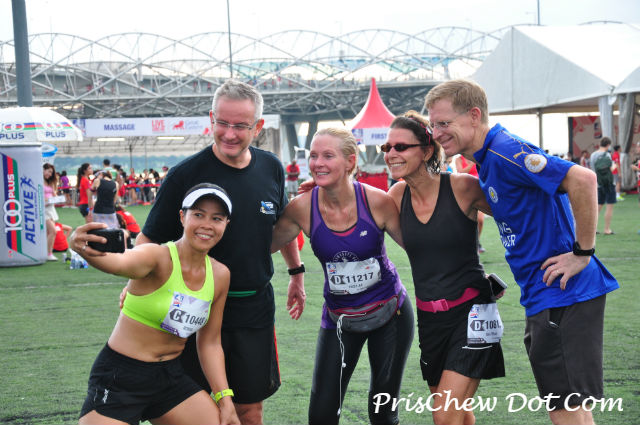 Added Soh Wee Li, 34, a product engineer, "When we started running, there were certain sections that were quite dark. That was quite dangerous and runners could trip."
Lots of hydration 
Along the way, I had counted about seven hydration stations in total and I had thought this was more than enough for me for a 21.1km race. So as a result, I did not stop at every station. In fact, from the first kilometre, there was already a water point – serving runners with chilled Ice Mountain mineral water.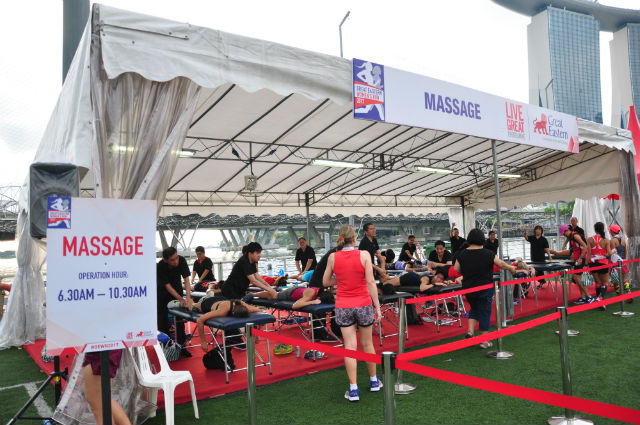 The beverages at all the hydration stations had been consistently icy-cold, which is great for running in the humidity of Singapore.
But the only gripe though, that I had about the hydration stations, was that not all of them had been serving the 100PLUS isotonic drink. I generally prefer drinking isotonic over water when I am running long distances, as the electrolytes are good to replenish the fluids and salts that have been lost by the body.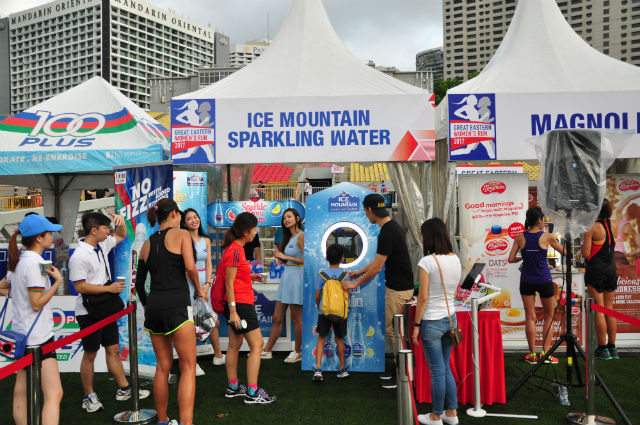 Cool weather 
In terms of the weather this morning, it had been slightly cooler than I had expected throughout the run and as a result, I think it was also why I was able to run quite well.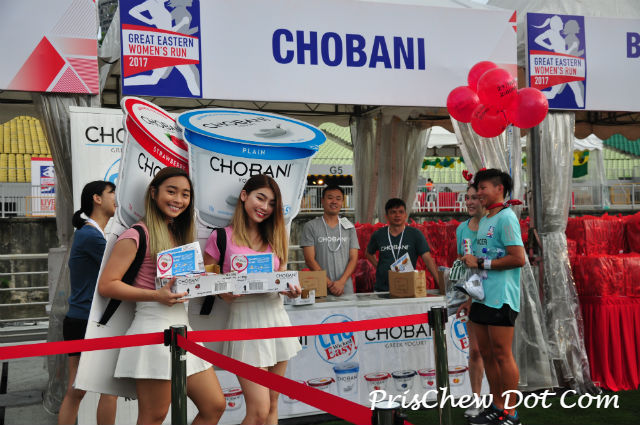 The coolness was probably because the sky was overcast and it had been threatening to rain too, but in the end, the rain had managed to hold off for another couple of hours. So by the time the sky had opened up, I was finished with my run.
Added Kiyoni, "The weather was not so bad. I thought it would rain, but it did not. I kind of expected a drizzle though, as that would have been nice and cooling for running."
Bringing a smile to faces, as I ran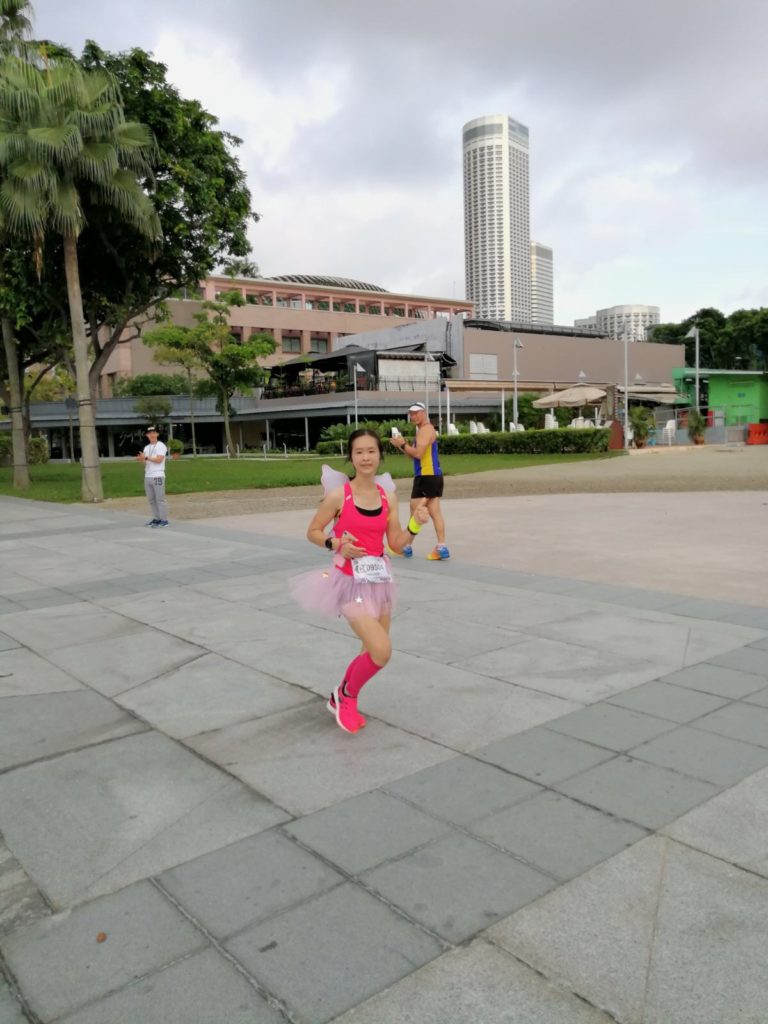 Running through the Sports Hub area, one of the volunteers whom I was running past, had commented that she had thought that my fairy wings and running attire was 'cute' looking.
It felt good to bring a smile to the faces of people as I ran past them.
Guys were 'unofficially' running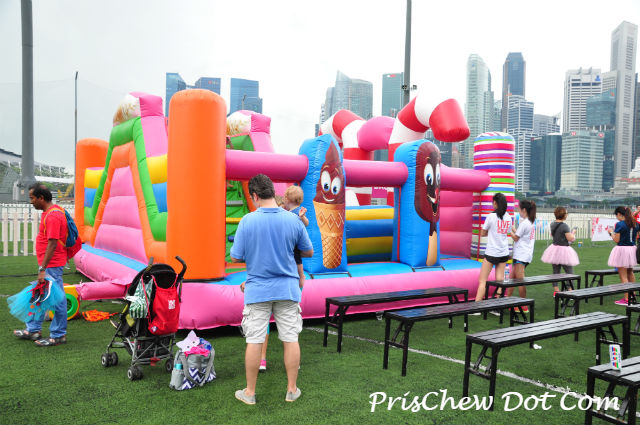 As I ran, I could also spot several guys who were 'unofficially' running the race alongside their female partners.
I'm not too sure if they were allowed to do that and if the organisers had tried to stopped them or had simply turned a blind eye towards it, but I had thought that it was quite sweet of them to show their support towards their partners in this way, anyway.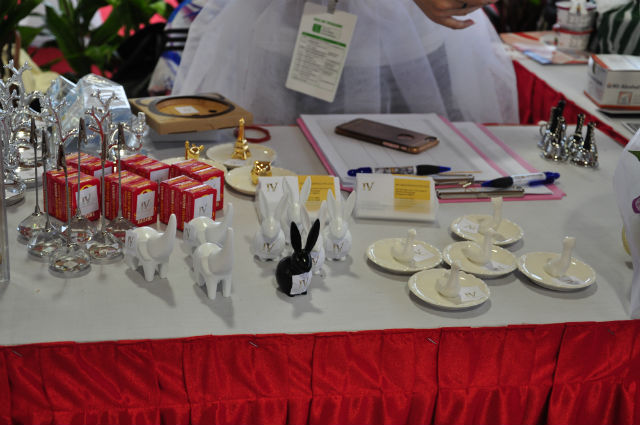 Speeding Up
After about 8km of running, I sped up and I went past the two hour pacers. I was on my own after that, but I had focused on my running and maintaining my pace at roughly about 5:30 minutes per kilometre.
But at certain sections along the race route, the darkness, together with the lack of supporters to encourage me along, did make me lose my focus momentarily. But focusing on my thoughts and losing myself in my music had helped with this.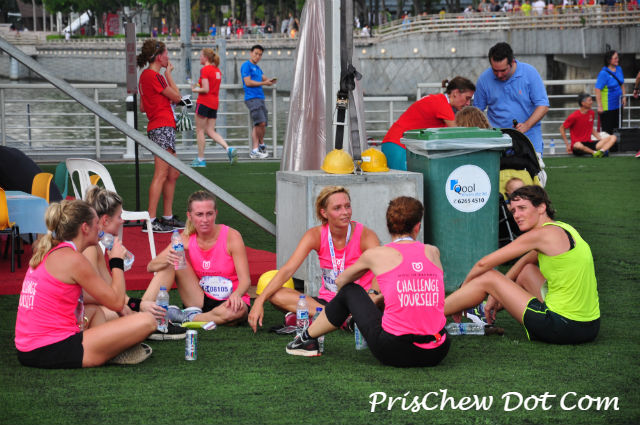 So I think that having volunteers stationed along the route to motivate the runners with energy and enthusiasm, might have helped!
Guys were cheering on the female runners
However, in the final third of the race though, when I had been running through the Marina Bay area, there was a large group of guys who had turned up to cheer on the female runners participating in the event. I suppose they felt that since they could not take part in the run, they would cheer on the runners to show their support for the event.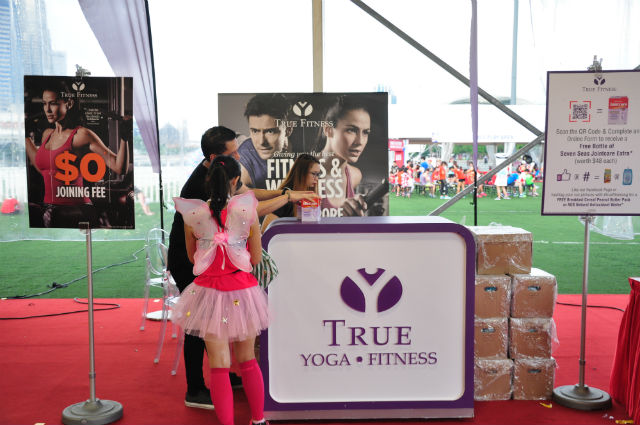 But it was really motivating to see them, and this gave me an extra burst of energy for my last few kilometres of running, to finish strongly.
In this final stretch too, there had also been guys who had been running in the opposite direction and they too, shouted out encouragement to the female runners as they had passed by. I had appreciated these too.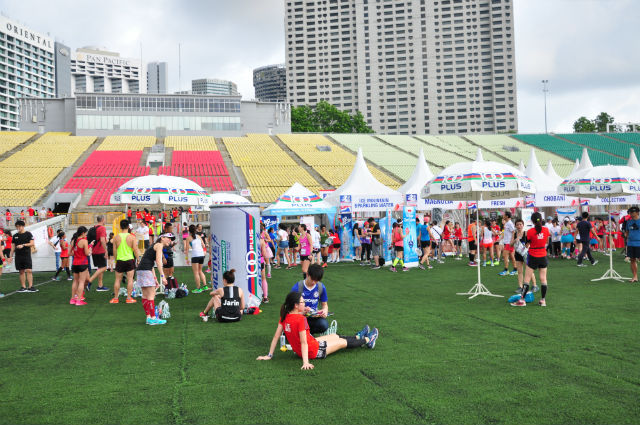 At the same time, it was getting significantly brighter by now, and the beautiful scenery of the Marina Bay Sands area had helped to give me something to focus on, as I had continued running.
Lots of photographers 
In the final kilometre, there had been plenty of photographers and videographers who were taking photos of the girls who passed by. I can't remember how many cameras I had posed for during this stretch! But I realised that looking out for the cameras and trying to hold my smile in order to look good as I ran, gave me something to do!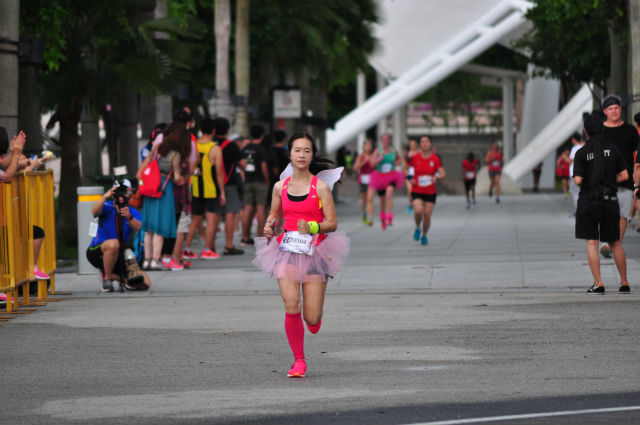 Kilometre signages
Most of the kilometre signages positioned along the route however, were marginally off track, by an average of an extra three hundred metres; and as a result, when I had finished running the race, my Garmin had clocked a total distance of 21.47km.
Crossing the finish line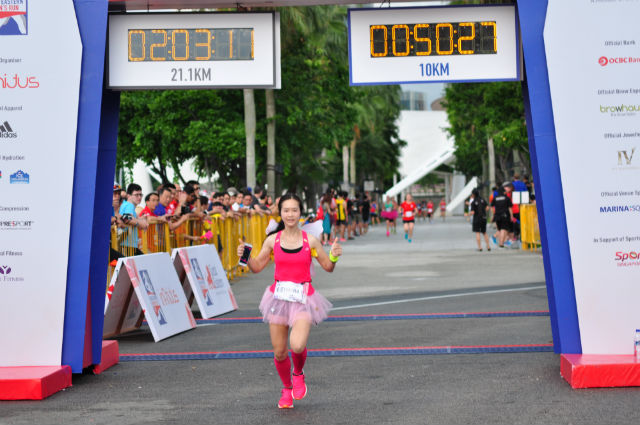 I crossed the finish line in an unofficial time of 1hr 58min 06sec, according to my Garmin. My maximum heart rate had been in the lower end of my Moderately Hard heart rate zone after I had finished running.
It had been a good result and had showed me that my fitness levels have definitely improved, thanks to all of my training with Coached. I think that the astavita Sports supplements that I have been taking, have also helped to significantly speed up my recovery and endurance, too.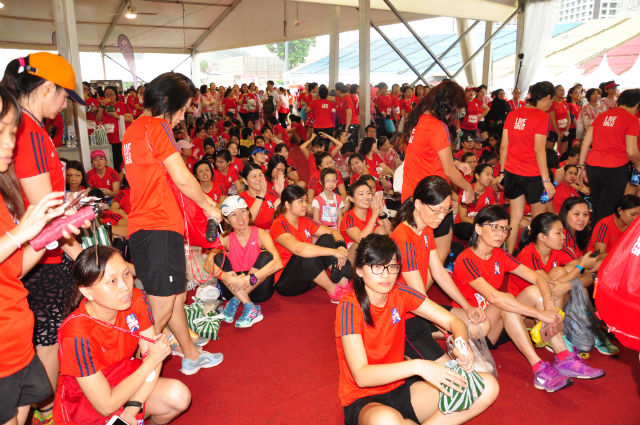 And the two hour pacers, who had finished moments after me, shook my hand and congratulated me after my run, too.
Finisher Entitlements
Upon completing the race, I picked up my finisher entitlements which had consisted of my rose gold plated finisher medal, as well as a bottle of Ice Mountain mineral water and a banana, as well as a navy blue adidas finisher tee shirt – for the 21.1km runners.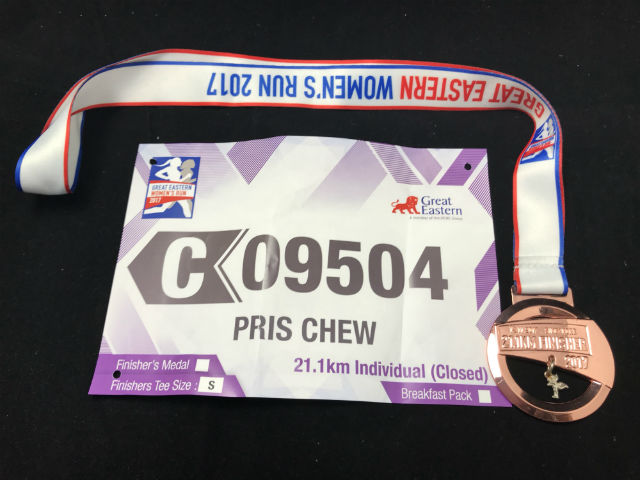 I had really loved the design of the medal, which had a small figure of a silver free-hanging running man on it. I thought that this had been quite creative and imaginative, and has definitely got to be one of my prettier medals from a local running race, to date.
Breakfast Pack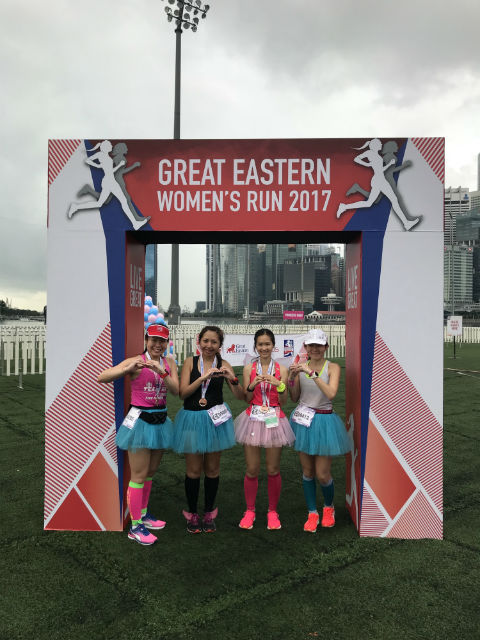 I then headed to the race carnival to collect my breakfast pack, which had consisted of a chicken pie and a chocolate muffin, both courtesy of Polar.
As I had been one of the earlier finishers to arrive back at the race village, there was no queue when I picked these items up. But about 20 – 25 minutes later, I had noticed a short queue forming; but from my observations, I had noted that this was a rather fast moving queue though.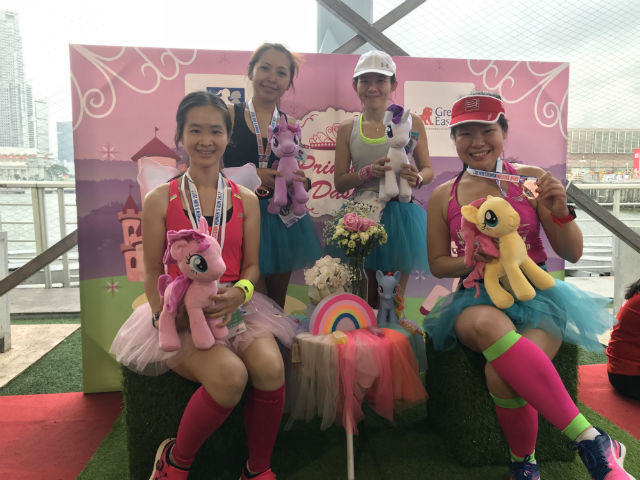 Gillian however felt that the breakfast pack should have been given out together with the race medal. She said, "The breakfast set is an entitlement for everyone. It would be good to give it out when the medal is given out rather than separately."
Lots of freebies at the race village
At the race carnival, there were plenty of samples for runners to try, including Greek yoghurt in various flavours such as strawberry and blueberry, as well as fruit juice, Magnolia milk and Ice Mountain sparkling water. These had all been great to quench my post race hunger and thirst.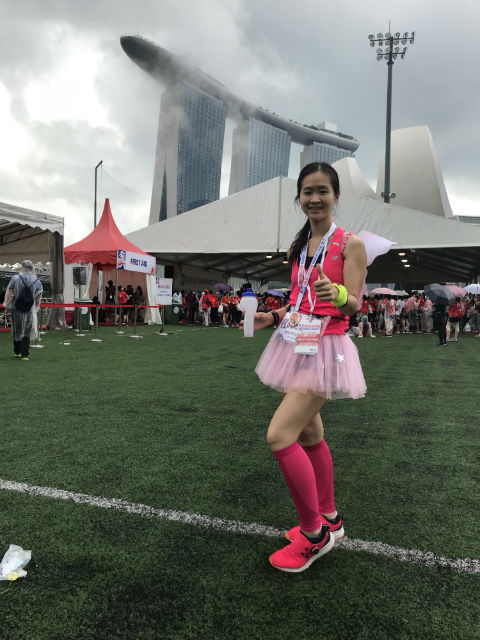 As well, I always look forward to the large variety of tasting samples available to runners at this particular event as most races generally do not have such a large spread.
But I must still say that even though Greek yogurt is a healthier alternative, I would prefer the full richness and creaminess of actual ice cream as a reward instead though, after completing a hard run.
Lots of photo opportunities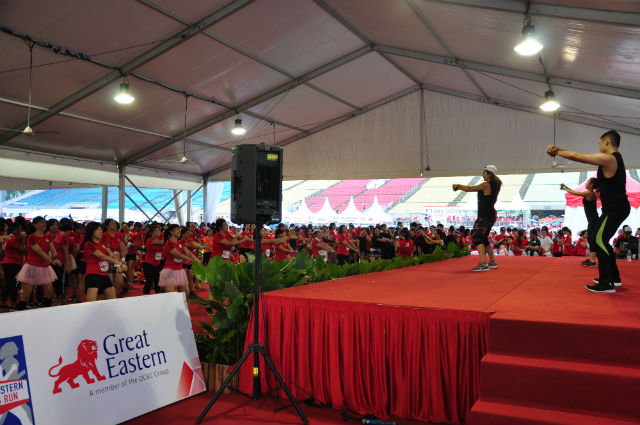 Lots of photo booths were also on site too, as women usually love to mark their precious memories with plenty of photos and selfies. And I really couldn't get over how cute the My Little Pony themed photo booth was – this was even complete with stuffed toy ponies to be used as props.
As well, the signature powder room was back too, for the runners to freshen up after their run. I really like this female touch to this particular running event, though I admit that the powder room can get rather crowded, at times.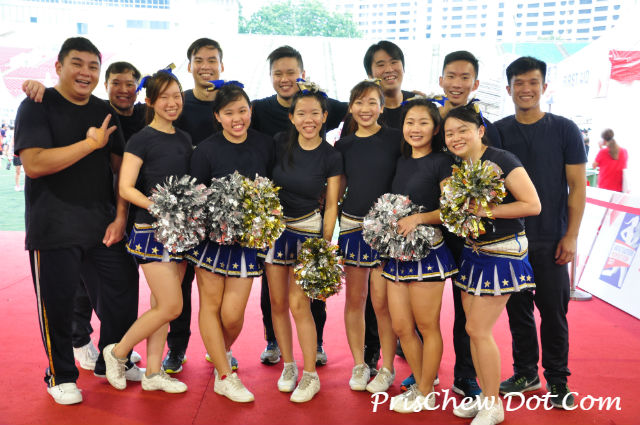 Added Kiyoni, "It was great to be able to freshen up at the powder room. I liked the powder room concept. It showed that the organiser really  cares about women and understand how we like to feel good and clean up after the run."
Event Tee shirts rather than singlets, were given out
But then, on a side note though, Kiyoni had pointed out that a tee shirt instead of a singlet, had been provided for the runners in the race pack.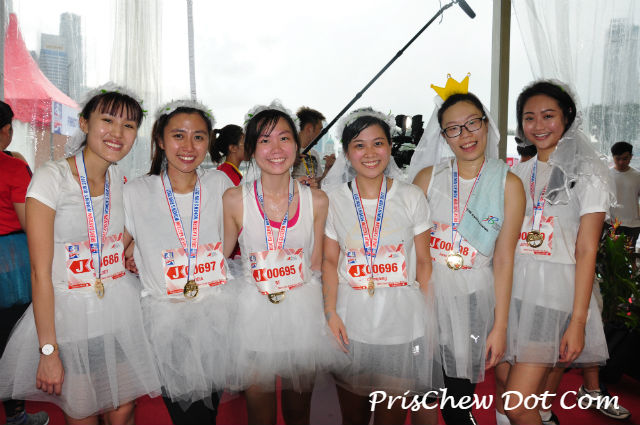 She said, "I'm not sure why a tee shirt was given out this year, I personally prefer a singlet and I found the tee shirt a bit boring."
Princess Dash cancelled
The downpour had arrived before 9am. For me, by this time, I was done with the race and was taking shelter at the tents in the race village, but I couldn't help feeling sorry for the little girls who were not able to take part in the Princess Dash, which was cancelled.
This was because their race was supposed to flag off at 9.45am but because of the heavy rain, which was accompanied by thunder and lightning, their race was cancelled.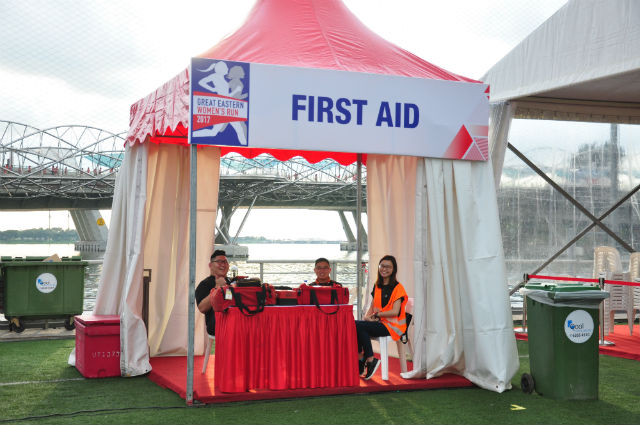 I could see the disappointment on some of the little kids' faces when this had been announced.
Organiser had managed the cancellation well
I think the organiser had managed this cancellation well though, giving the affected runners and their parents timely updates on whether the race would take place, and also constantly updating their Facebook page too, so that runners who were at hone would not be left stranded and wondering what was happening.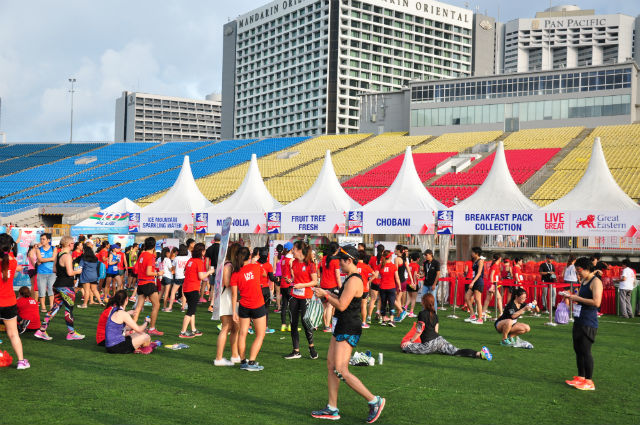 Also, the little girls could still collect their Princess Dash finisher entitlements at the Kids Zone at the race village though, as well as engage in children's activities such as colouring and painting.
As well, free popcorn and candy floss had been available too, to cater to the little girls. So this had meant that the kids were well entertained and still had a good and fun day out with their parents.
But nevertheless, a few of the little girls still unofficially chose to run the Princess Dash too – together with their parents, once the downpour had died down to a drizzle.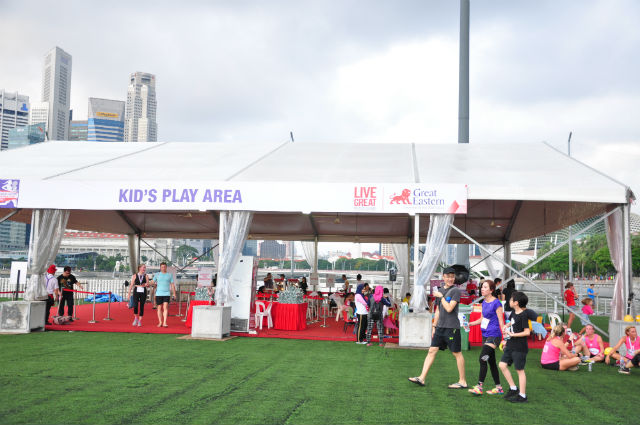 Said Kiyoni, "Having the Princess Dash is a great idea as it really accommodates women and their families."
Everyone had lots of fun
Despite the cancellation, there were no hard feelings though, and everyone still had plenty of fun at the 2017 edition of the Great Eastern Women's Run.
Said Gillian, "It was a great run and everything was very well planned, from the race pack collection expo to the shuttle service and the run itself. This had been my third year running the race and I look forward to coming back every year."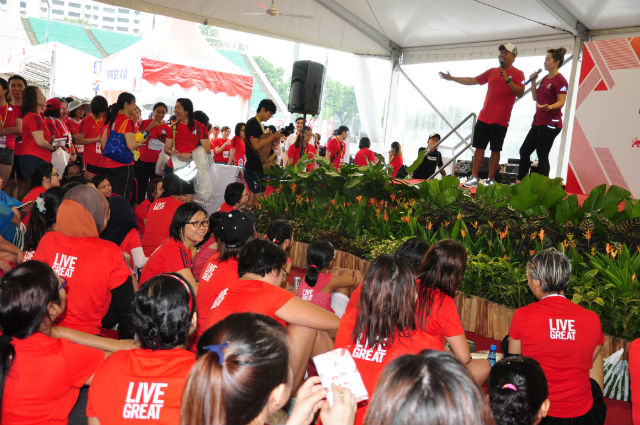 To me, the Great Eastern Women's Run continues to be one of the most well organised community running races in Singapore, and the race organisers certainly did not disappoint me again this year.
And in fact, I am already eagerly anticipating next year's edition.

Share this page with your friends!