The rugged and sweat proof Jaybird X3 is the company's most advanced, secure-fit wireless BlueTooth headphones to date. An active consumer lifestyle brand based on Salt Lake City, Utah, United States, Jaybird makes premium market leading sports tech products to inspire people to be active and empower them to improve their lives through sport.
No headphone jack needed
According to Jaybird, the X3's micro-sized design and the sweat proof finish, means that you can exercise with confidence no matter what sport you choose to pursue. Jaybird X3's micro sized design also means that that earphones allow a comfortable fit when engaging in sports, and the earphones can even fit snugly inside a helmet, a first in the Jaybird X-Series. And most importantly, the X3 does not require a headphone jack.
Said Moinder Jain, Managing Director, ASEAN and India Region and Vice President at LogiTech, "While the world has been taking about the disappearing headphone jack, Jaybird has been focused on designing superior wireless experiences for more than a decade. The new X3 headphones deliver supreme audio quality and secure sports, fit, so you have the ultimate wireless accessory to your active life."
Set to keep you going from the gym to the trails and beyond
As well, with its enhanced sound features, customisable audio options and a secure-fit, the Jaybird X3 headphones are set to keep you going from the gym to the trail and beyond. The X3 earphones are also quite flexible, because they can be worn in the under-ear or over-ear position – to completely lift the cord off the back of your neck, thus ensuring a snug fit in your ears when you are exercising, according to Jaybird.
The X3 wireless earphones come in two colours with metal accents – BlackOut (Black & Silver) and Sparta (White & Gold).
Reviewing the earphones
I had the chance to review the Jaybird X3 headphones. The unit that I had received was the BlackOut one.
What's in the box
The box comes with a set of the X3 headphones, as well as a small snap case containing wing tips and two sets of ear tips – silicone ear tips and memory foam tips. There are also clips, a charging cable, a quick-start guide and instructions on how to use the earphones.
There are three to four different sizes of wing tips and each type of ear tip, which is good in order to cater to people with large ears as well as those with smaller ears.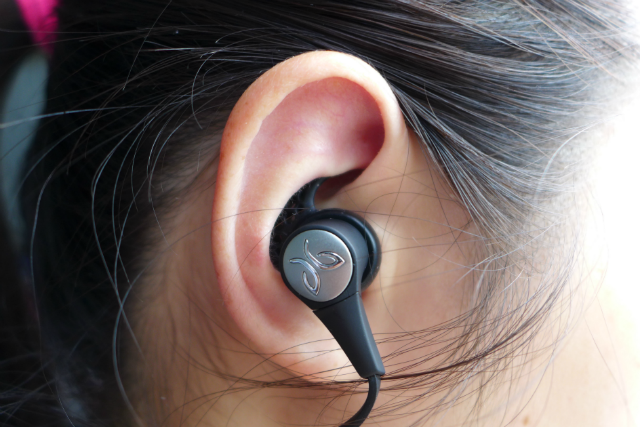 Classy and smart looking
Taking the earphones out of the box, I had thought that the Black & Silver colour combination looked classy and smart. It seemed to be a neutral colour that can easily match with most colours of clothing without seeming out of place.
However, the module housing the volume controls and the battery may be a tad bulky looking though.
Charging is seamless
Charging up the Jaybird X3 is quite easy with the charging clip, you only need to place the earphones into the charging case till you hear a click and connect it to a power plug, and then you are good to go. The red LED light also changes to green when the earphones are fully charged, which is a good thing.
However because the charging case is unique to Jaybird, the drawback is that you can't simply plug in the earphones when you are on the go, say at a friend's house. You need to carry the Jaybird charging case with you all the time.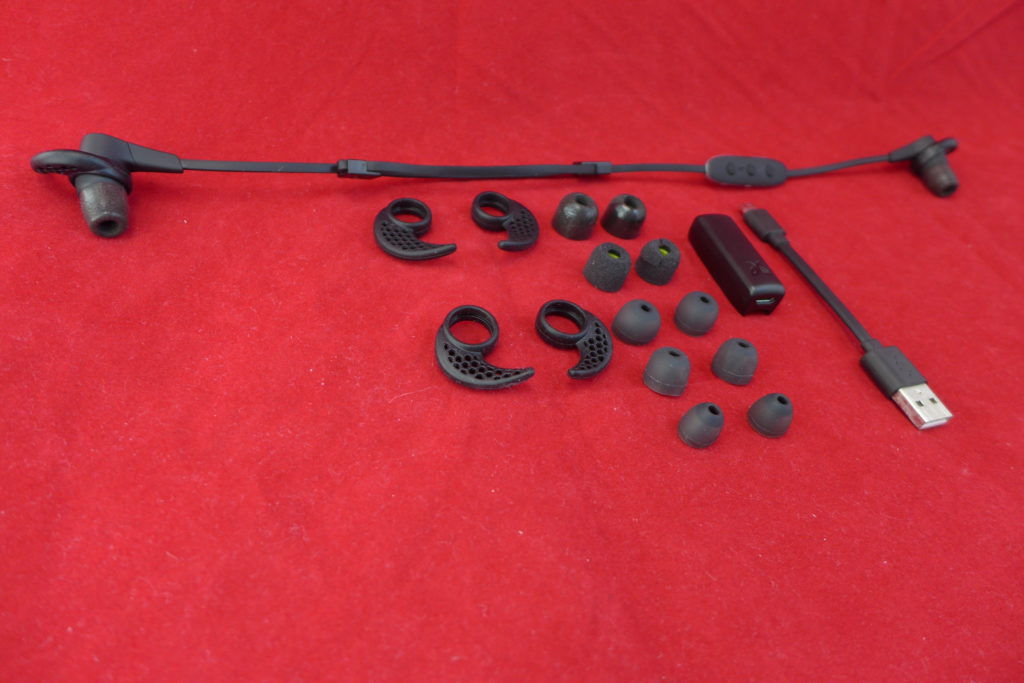 Setting up is easy
It is quite easy to set up the earphones though and pair it with your smartphone; in my case, they connected quite seamlessly to my iPhone 7+ within seconds.
With the BlueTooth 4.1 connectivity, it is also possible to connect two Jaybird X3's to the same music source or else to use the same earphones to connect to two devices at one go. I have not tried these features out, but I think that they are quite cool.
Fitting the Jaybird X3
I must point out that it takes a fair amount of time and experimentation to get the fit of the earphones to meet your needs though, so that they would not come out of the ears when you are working out. This is because different types of fittings may work best for different people.
I have tested the Jaybird X3 out on a few runs. For my first couple of runs, I tried out the over-ear fit with the memory foam tips at the beginning, and that didn't seem to work for me; less than 2km into each of the first two runs, the earphones had started dropping out and I was having some difficulties getting it to stay inside my ears, especially when I had started to perspire and my ears were feeling wet.
So I then tightened the cable with the clips and tried out the under-ear fit with the fins and the cord hanging down from the front of my neck; that seemed to work somewhat better in my case. I went on a 10km run with the Jaybird X3 and this type of fit was quite tight; in fact it was so tight and secure that even upon completion of my run, I had to yank the earphones out of my ears to get them to come off. My ears were also slightly sore after taking the Jaybird X3's out due to the tightness. But I have since been using the Jaybird X3 earphones subsequently and I am used to it now.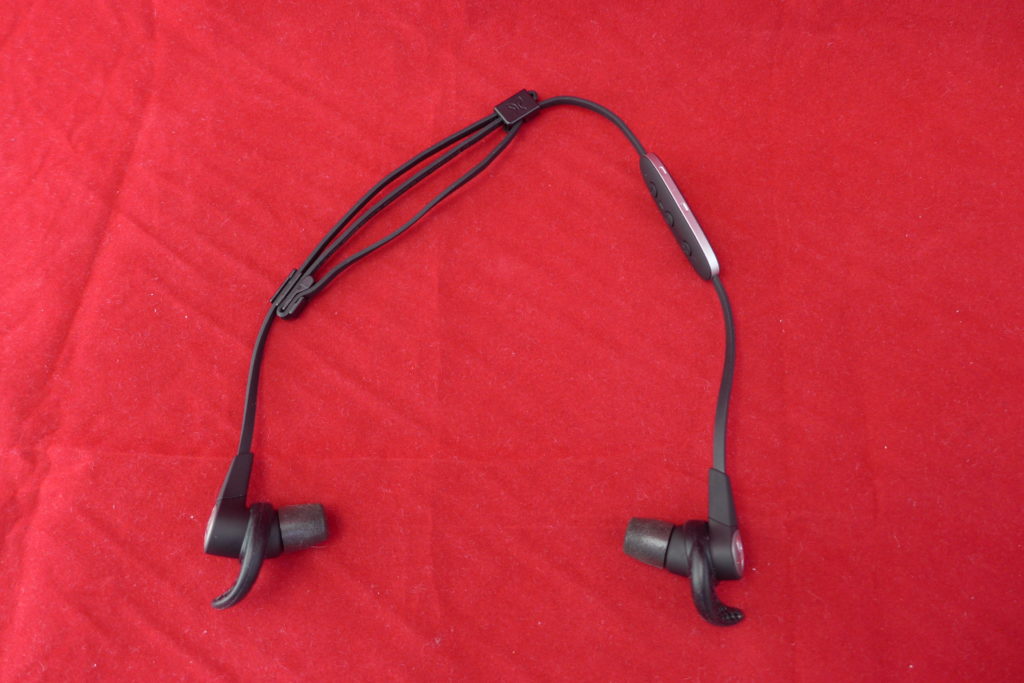 Nevertheless, after running for some time though, I kind of forget that the Jaybird X3 earphones are in my ears due to their lightness – they weigh in at just 13.8 grams. It also helps that the Jaybird X3 seals out ambient noise, thus allowing you to focus fully on the music that you are listening to.
I must point out though, that sealing out ambient noise may be a bit dangerous if you are running or cycling on the open roads. So it may be best to wear these earphones when you are running at a park or else when you are working out at an enclosed space such as on a treadmill.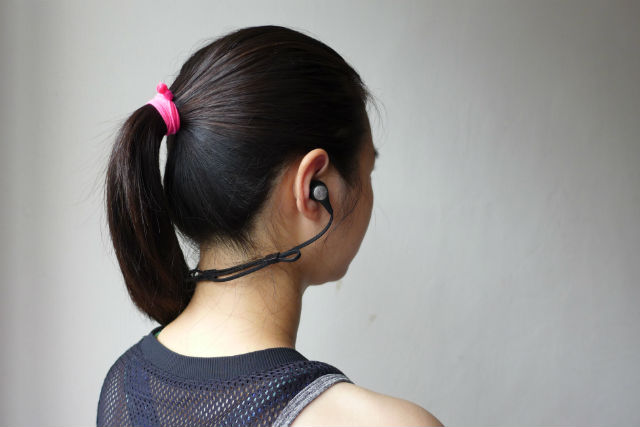 Sound does not drop
In terms of the BlueTooth connectivity, the sound did not drop at all and there were also no sound glitches during my runs, which is a good indication of the quality of the connectivity of the headphones. My music continued to play smoothly all the way through my runs with the earphones. This was the case even when I had been running fast and thus bouncing a lot.
Sound Quality
For the sound, the treble is more pronounced than the bass and the tone seems to be a bit flat, but at least the notes sound clear and distinctive enough, though.
But the good thing is that if you are having issues with the quality, using the Jaybird MySound app – a free download from the Apple or Android App Stores, you can adjust the sound quality to suit your exact needs.
Furthermore, with the MySound app, you can save your preferred sound to the earphones' enhanced 6mm drivers and you will have your personalised sound with you no matter what music device the Jaybird X3 is paired with or what music service you are using.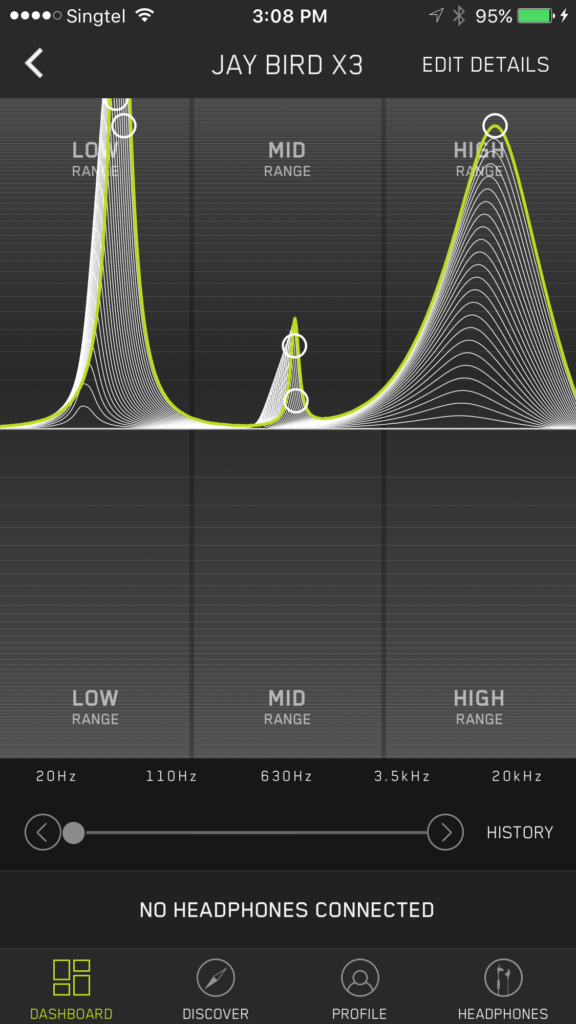 SweatProof
I sweat a lot when I am running, so it is good that these earphones are SweatProof, with a hydrochloric nano coating to ensure that the X3 is safeguarded against sweat damage even during intense exercise. With the sticky humidity when running outdoors in tropical countries such as Singapore, this feature is also good for exercising such climates and gives me peace of mind when I am running with the X3.
Unfortunately the Jaybird X3 doesn't appear to be waterproof though, so do be careful when you take them out when it is raining; as it does very unexpectedly in Singapore.
Battery Life
The battery life of the Jaybird X3 is advertised as lasting for eight hours. This is quite standard for most wireless BlueTooth earphones.
I have not had the chance to test the battery life out yet on a really long run, but this amount of battery life should be good to last through a full marathon for most leisure runners who like listening to music to propel themselves through their long runs.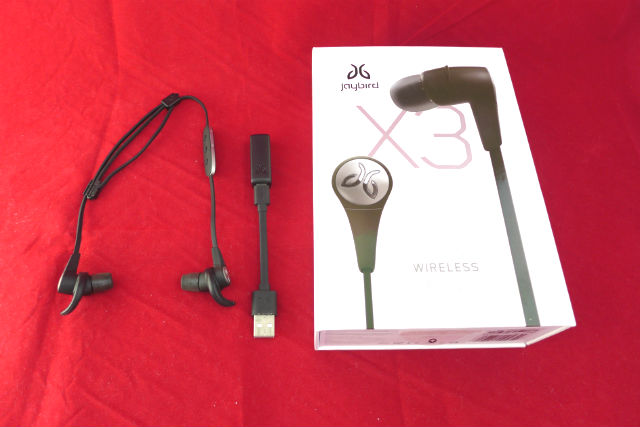 Where to get the Jaybird X3
The Jaybird X3 is now available in Singapore and it has a retail price of SGD215.
It is available for purchase at the following retailers: 1st Mobile @ Tangs, Analogue+, Best Denki, Challenger, Courts, Gain City, Harvey Norman, iStudio, Lazada, Newstead, Nubox, Sprint-Cass @ Changi Airport and Stereo Electronics.
Thank you Jaybird for the X3 earphones.
Share this page with your friends!