Evan Chee, 37, has been passionate about running ever since his Junior College days.
Said Evan, an Engineering Manager, "I picked up running in junior college but that was more than 20 years ago. I only started to take marathon running more seriously in 2015. I had been training for marathons for a couple of years but there was no result."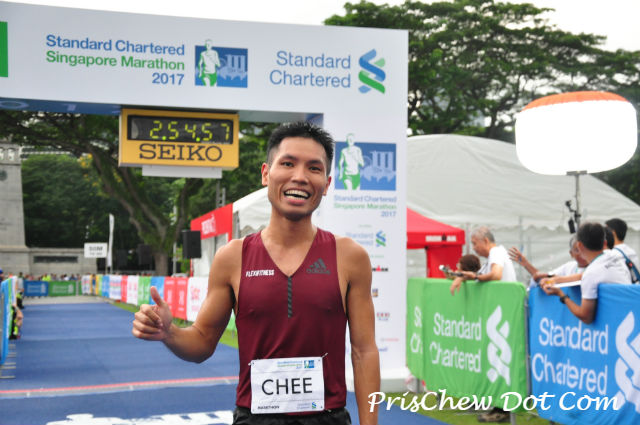 He added, "So then I joined the FlexiFitness group that year and I finally had a breakthrough when I did a sub three hour marathon in Singapore. That was a big catalyst for me."
That was at the Standard Chartered Singapore Marathon 2015 and Evan was placed third amongst the Singapore men. He said, "I came third out of nowhere so it was really amazing."
Running is a great way for him to stay fit
Besides competing for the podium positions, to Evan, running is a great way to stay fit as well.
He said, "Running is my passion. Of course it is also a good way to keep fit and healthy. In fact once I started exercising, I've never fallen sick. Today running plays a huge part in my life."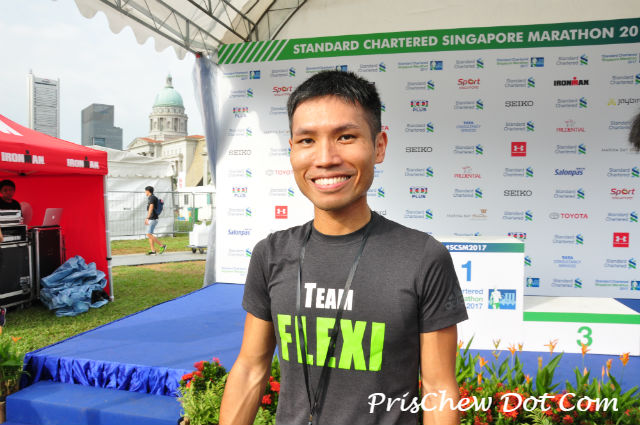 Evan's Training
Evan trains with the FlexiFitness group and clocks an average weekly mileage of about 120 – 130km.
He added, "But prior to this year's Standard Chartered Singapore Marathon though, I was travelling a lot, so I had to make do with treadmill training and running anywhere and everywhere. I mostly train on the treadmill when I am travelling, keeping to a moderate tempo pace."
For his speed training, he would pick a couple of races in Singapore to use as tempo training runs. He added, "And when I am back, I will also attend trainings with the group. We do track running, intervals and slope training, mixing it up quite a bit."
Marathon running is about 90% easy running
However Evan stressed that in order to run a marathon well, runners should not think about training fast all the time in their practise runs.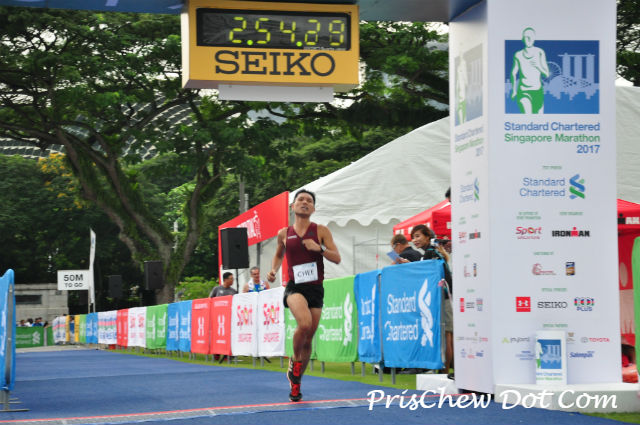 He explained, "If you want to be running for a long time, you do not need to run fast to be a fast runner. Marathon running is about 90 per cent easy to steady running, so enjoy it and go easy. You will surprise yourself and become faster as time goes by."
He added, "Know your limits at all times and do not push yourself in training sessions. Training should follow a 90% easy and 10% hard rule and this will keep you injury free – that is the key to improving at running."
Running is like a car
Evan, in fact, likened running to a car.
He said, "Running is like a car with many gears. Being able to go slow and fast accordingly during training will be beneficial for a runner race fitness.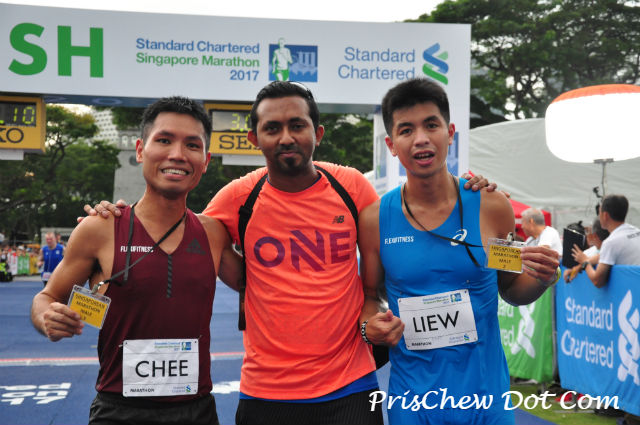 Continued the marathoner, "You don't have to run fast always to be fast. For me, most of my runs are at a comfortable pace and I like it this way".
Be consistent 
It is also important to be consistent about your running, added Evan.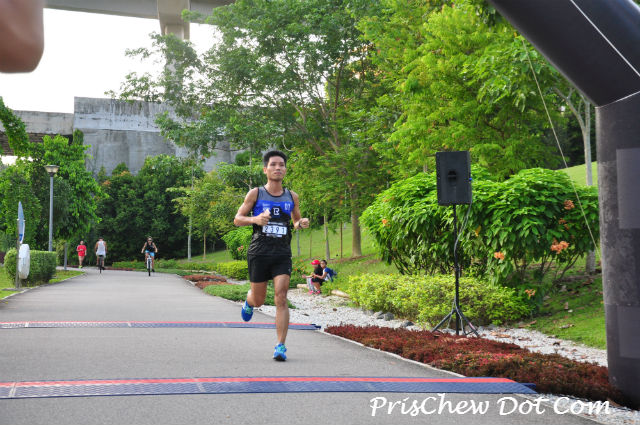 He said, "If you like running as a passion and you want to go far, train in a way that is suitable such that you can go far."
Continued Evan, "Be consistent and do not be too greedy, do not go too far too fast and you will burn out. Running is a long journey to sustain and you need to pace yourself accordingly."

Share this page with your friends!