Yuta Suda used to be a soccer player.
Said the Singapore based Japanese Yuta, 32, who handles air cargo at Changi Airport, "I used to play soccer as a student, but I was not a good soccer player as I was too skinny. I loved running though; we had to run during soccer training sessions and I loved that part of training the most."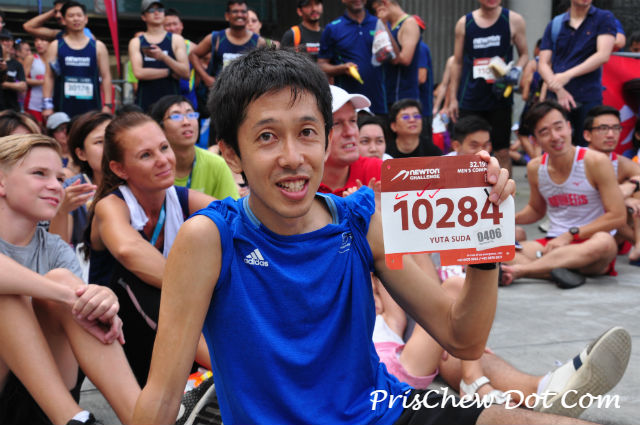 So Yuta, who is an FC Barcelona fan, stopped playing soccer and focused on his running. He said, "I picked up running when I was about 22 years old – that was when I started working."
Strong passion for running
Today he has a strong passion for running and he not only enjoys his training runs, but  has also picked up several podium placings in local races as well.
These include wins in the Mizuno MR25 Ultra Marathon 2015 and the Mileage New Year Run 2016 as well as coming fourth place in the 42.195km event of the OSIM Sundown Marathon 2017. As well, he also came in first in the Men's Open 32.195km category at the 2017 Newton Challenge event.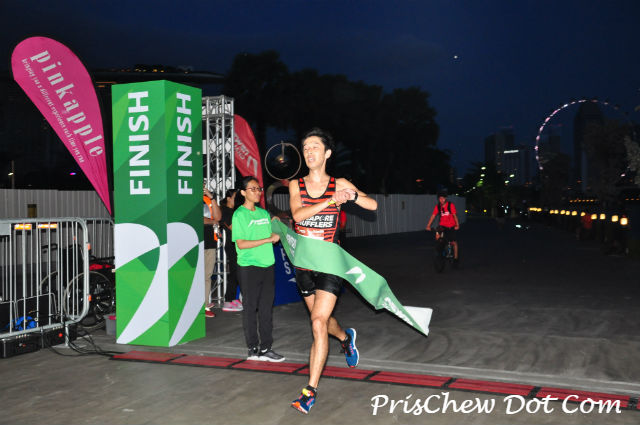 But out of these wins though, Yuta's most memorable is the Mizuno Ekiden relay event in July this year because he had won it together with his team mates.
Another memorable race was the Prague Marathon in Czech Republic, which Yuta set a new marathon personal best time of 2h 34min. This was because his timing also qualified him for the Fukuoka International Open Marathon Championships, of which the qualifying standard is to run 2h 35min or below for a qualifying marathon.
His Training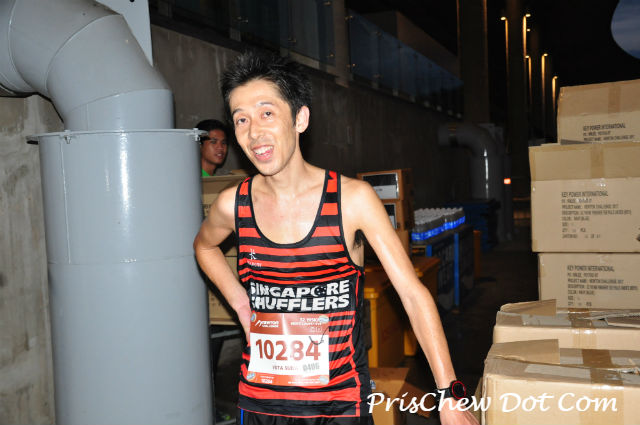 How does Yuta train to run so fast? According to Yuta himself, he runs twice daily, in the mornings and the evenings. HIs daily mileage is about 15km and he runs 120km per week. He does hard sessions three times a week and the rest of his runs are easy jogs.
Yuta adds that a lot of runners are not doing enough training on a consistent basis and that is the reason why they do not improve. He said, "Runners lack preparation. Preparation is very important. If you know that you did not prepare well for a race, start slower than usual to conserve energy and do not run at your targeted race pace."
Strongly believes in interval training to get faster
Also, Yuta strongly believes in regular interval training as one of his hard sessions every week.
His interval sessions are typically with the Singapore Shufflers and he meets them every week for intervals on the running track at Evans Road. He runs for example, six reps of 1,000m with one to two minutes of rest in between each set.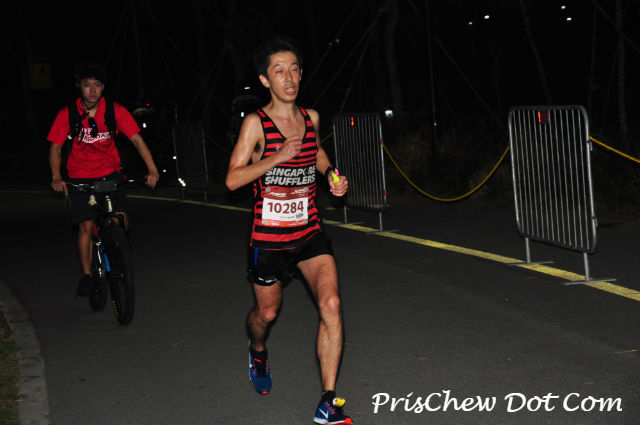 The rest of his runs though, are done by himself and he always makes it a point of alternating between his hard and easy runs, in order to reduce his risk of injuries.
Yuta believes that a lot of runners are doing too many back to back hard sessions and this is the reason why they may get injured when running.
When he trains by himself, Yuta also heads to MacRitchie Reservoir to run regularly, because the surface there is softer and better on the legs.
During the weekend too, he would also do a long run, of about 30km in order to get in the mileage.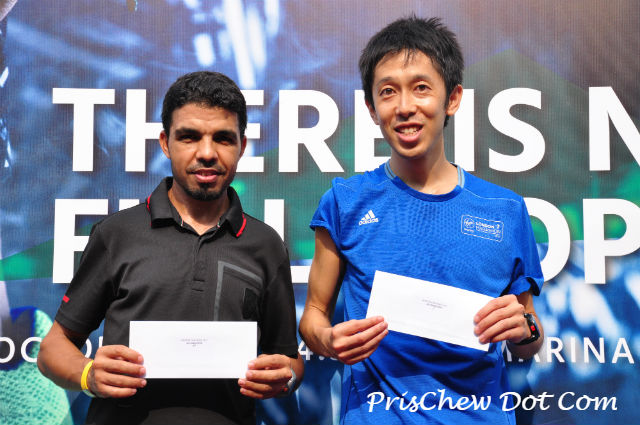 Though Yuta does not believe in cross training, he does weights and strength training once a week, to keep injuries at bay. Said Yuta, "Strength training is used to build muscles in order to make me a stronger and faster runner."
No strict diet
Yuta does not have a strict diet but he tries to eat healthy, and believes in carbo loading about three days before each of his races.
Said Yuta, "I do not have a special diet but before each marathon, I eat lots of rice about three days beforehand."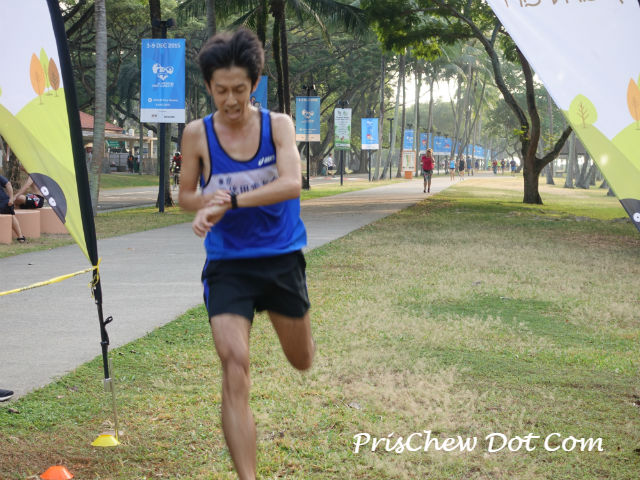 He added, "On a daily basis, I eat lots of vegetables and rice as well as proteins, such as fish, chicken and pork. After hard training sessions, I try and get in some proteins for recovery. I also take iron supplements and multivitamins, to get the necessary nutrition for my running."
Yuta did point out though, that he is mindful of keeping his weight constant at 55kg, as this is the ideal running weight for his height.
Enjoy your running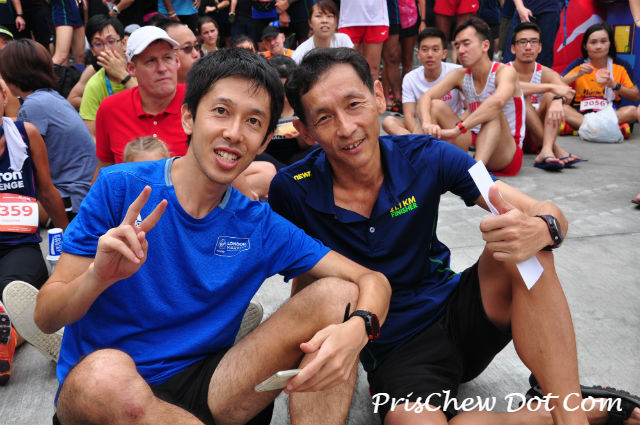 But ultimately though, Yuta believes that runners should enjoy their running. He said, "I think that it is important to enjoy running. We are not professionals, and it is just a hobby, so enjoy yourself and stay healthy and in good shape."

Share this page with your friends!