Earlier this week, the Sundown Marathon Charity Ambassadors were taken shopping – by Hivelocity, the organizers of the Sundown Marathon, to the stores of two of the Sundown Marathon sponsors.
We selected sportswear from sponsors New Balance and Key Power International (agents for 2XU products).
I learnt quite a bit about choosing shoes, so I'll share my experience here.
One-on-one Consultation
At the 112 Katong branch of the New Balance Concept Store, I was given some really good, one-on-one advice on choosing shoes from a guy called Edmund.
He spent quite a long time with me, analysing every aspect of my foot and running stride, to decide on the perfect shoes and fit for me. Throughout the whole time, he was very patient and I sensed that he genuinely wanted to help out.
Measuring foot arch and size of feet
Edmund first took a look at my foot arch and measured the size of my feet, to ascertain what shoe size I should be wearing.
Based on this, and the fact that I am rather small sized, he initially asked me to try the New Balance 760 V3 stability shoe model.
Stability shoes
Prior to this, I have been using the 860 V3 New Balance shoes. The 860 V3 shoes are moderate stability shoes, so this meant that there is more cushioning inside the shoe. But the downside of this is that the 860 shoes are substantially heavier than the 760. Edmund said that because I am small, the 860 V3 shoes were not suitable ones for me to run in and they would weigh me down during running, especially in distance races such as the full marathon. He also added that this could have been one of the reasons why my full marathon timing was slower and not comparable to my 10km and half marathon ones.
On the other hand though, the 760 V3 model is a minimal stability shoe. This meant that the amount of cushioning is less, but the weight of the shoe is also about 50 grams lighter. So Edmund felt that it might have been more suitable because of my small frame.
Running Style and Sound of Shoes
So I tried the 760 V3 shoes and did a couple of minutes on the treadmill with them. As I was running, Edmund carefully analysed my running style and the sound that the shoes made when I landed. His conclusion was that the shoes were still a little bit heavy for racing and so, may not be the best fit for me.
At the same time, he decided that perhaps the stability shoes may not be the best type of shoes for me to race in. This is because after watching me running, he says that I do not really over-pronate when I am running.
Over-Pronation
Typically, stability shoes are supposed to correct over-pronation, which means that the foot tends to fall inwards during running.
However, for shorter training runs, Edmund felt that I could still use the heavier stability shoes because they may help build up some muscle strength in my legs.
RC1400 V2 racing shoes
He then asked me to try a pair of racing shoes. These are the RC1400 V2 shoes. When I got back onto the treadmill and ran in these, I could immediately sense the difference. After all, at less than 200 grams, the weight of these shoes is substantially less than the 760 V3 shoes.
Compared to the earlier 760 V3 shoes, which made a rather loud clunking sound when I ran, the RC1400 V2 shoes were much lighter on my feet. As a result, the shoes would not weigh me down during running – and Edmund said that I should be able to clock faster times as a result, especially for the full marathon.
In the end, I selected the RC1400 V2 shoes.
Other Sportswear
Besides the shoes, we also selected tops, bottoms and a pair of socks from the New Balance store.
In addition, we picked up a pair of 2XU compression tights from Key Power International, the following day.
To find out how you can get discounts at Sundown Marathon sponsors, New Balance, click here.
And don't forget to follow Sundown Marathon on Facebook or Instagram for the latest news updates.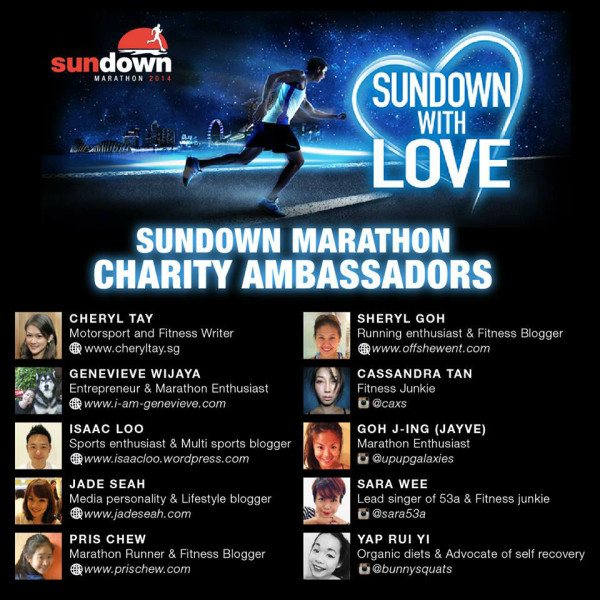 Other Blog Posts
Share this page with your friends!