The 5KM Illumi Run, set to take place at Sentosa's Palawan Green on 17 December, will feature an inflatable glow slide for the first time.
And this will make it Singapore's first night run with a slide.
The 30 metre long inflatable glow slide will be the key feature of the Illumi Run village, and will kick off the evening on a thrilling note, soaking runners with water even before the run begins.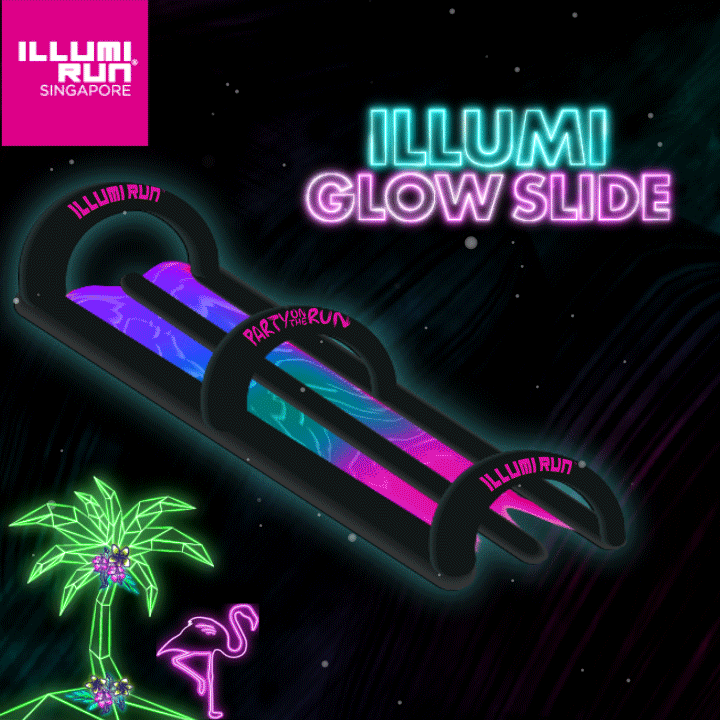 Festival kicks off at 7.00pm
The pre-event festivities kick off at 7.00pm in the evening and the fun will last all the way till 11.30pm at night, long after the race has concluded.
Run flags off at 7.30pm with five glow zones
The run itself will flag off at 7.30pm and features five glow zones amidst a Neon Paradise themed running route.
The first glow zone, Cosmic-Land, will consist of a bubbly treat for runners. This will feature neon bubbles and psychedelic rainbow light displays. Those with a sweet tooth can enjoy the Candy Pop zone, which features life sized candy and rainbow sparkles and of course, lots of glow water.
The A Beach Life glow zone will feature a sandy paradise with surfboards, glow floats and balls, and the Flower Dreams zone will comprise of neon rain showers for runners as they dance across a colourful field of flowers. The final zone, Laser Rainforest, features 3D lights and neon paint displays and the hottest fist pumping music tracks.
Plenty of Illumi Glow Water
And most importantly, runners will be able to enjoy as much of the the event's signature Illumi Glow Water as they would like – this will ensure that not one runner gets through the night spot free and paving the way for a stunning glowing neon spectacle under the sky.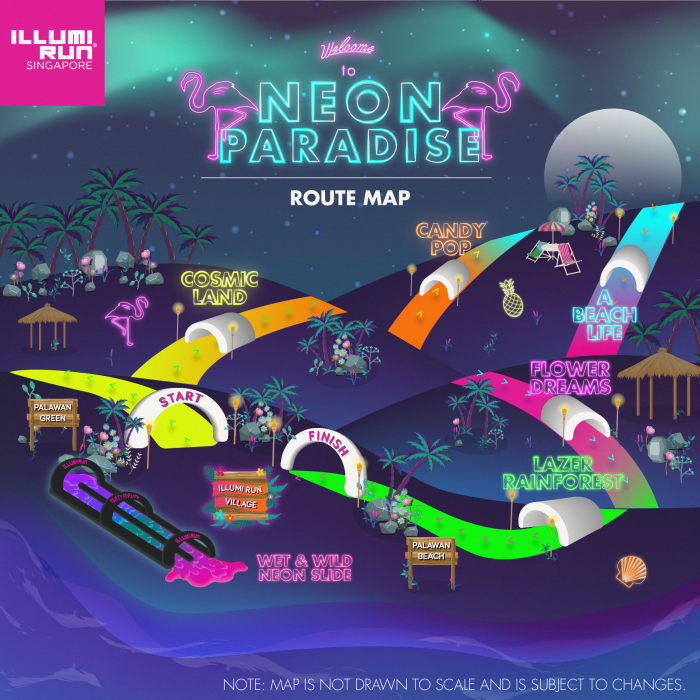 Post race music festival
At the post-race festival, runners can enjoy a massive party on Palawan Beach with top Asian DJs such as DJ TiNC, Rave Republic and Taiwan's DJ Cookie. Their sets will all be decked out in neon colours and accompanied by vibrant pyrotechnic displays, ending the night on a luminescent high.
Registration extended
Registration for the run has been extended to 13 December for online sign ups and to 17 December for walk-in sign ups. So runners can now register all the way till race day itself.
Registration fees are as follows: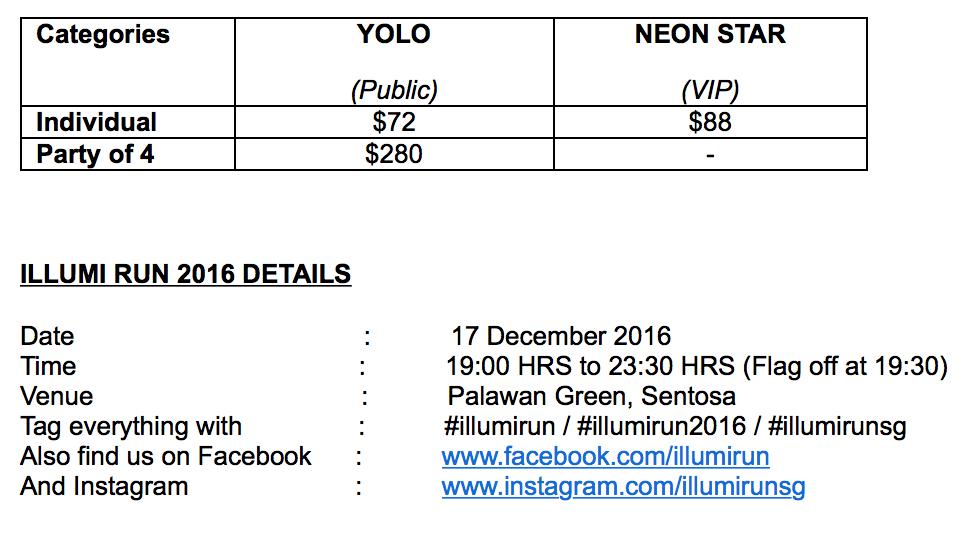 For more information and to register, please visit www.illumirun.com/sg.

Share this page with your friends!