The Christmas Costume Run is an annual fun run event organised by Running Guild's Ben Swee that begins and ends at ION Orchard Mall, in the heart of Singapore's Orchard Road.
This year marked the fifth edition of the joyous event. The aim and purpose of the 10km run was to spread some Christmas joy in town.
Gathered at ION Orchard at 8am
For the run, we gathered at the ION Orchard Mall at about 8am. Roughly about 150 to 200 runners turned up in all.
Many runners dressed up
To get in the spirit of the occasion, a substantial number of runners had also turned up wearing costumes; there was Santa Claus and Santa Rina as well as superheroes such as DC Justice League's Green Lantern and Marvel's SpiderMan and also Darth Vader from Star Wars. I also spied BayMax from the Japanese anime Big Hero 6 as well as B1 and B2 from Bananas in Pyjamas.
As for me, I had dressed up as a Christmas angel, complete with white wings.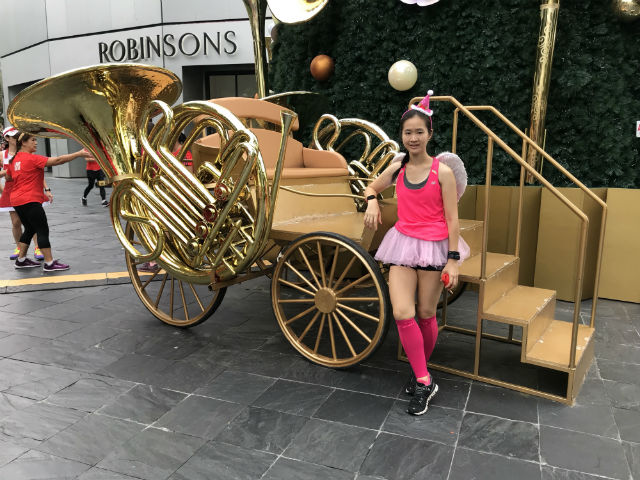 Mingling with my running kakis
While waiting for the run to start, I took the time to mingle with a few of the runners whom I knew. It had been nice to see so many familiar faces there.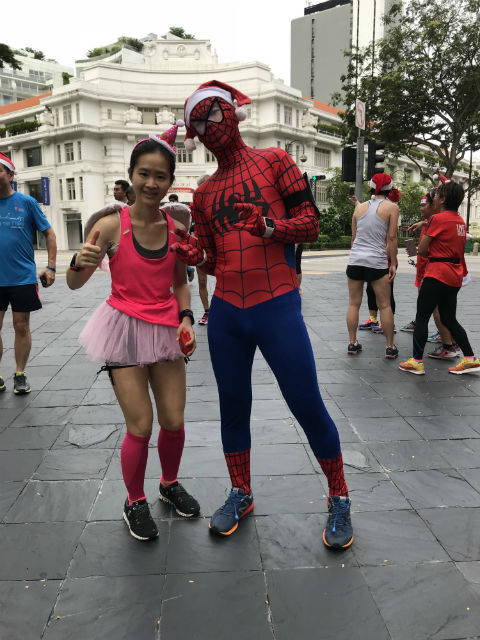 And after a pre-run group photo shoot, we started to run.
Running Route through the City and CBD
The run route took us down Orchard Road towards Bras Basah and Raffles City, CHIJMES and the St. Andrew's Cathedral. We then ran around the Marina Bay area before then returning back the same way that we had come.
At most of the traffic junctions, there were marshals so that the slower runners did not get lost. I had thought that this was a good initiative.
Checkpoints 
There were also a few checkpoints along the route to keep runners on track, as well. The first one of these was at the Raffles City Mall, where many of us had posed for pictures with the "goblin-like" Christmas decorations outside the shopping mall.
Other checkpoints had included the Jubilee Bridge, the Marina Bay Sands Event Plaza and the Sir Stamford Raffles statue.

Bringing a smile to the faces of early morning commuters and tourists
Along the way, we also came across plenty of early morning commuters and pedestrians as well as tourists who were out and about taking photos around the main attractions in Singapore. It had been rather good to know that so many people were out and about at the early hour on Christmas Day.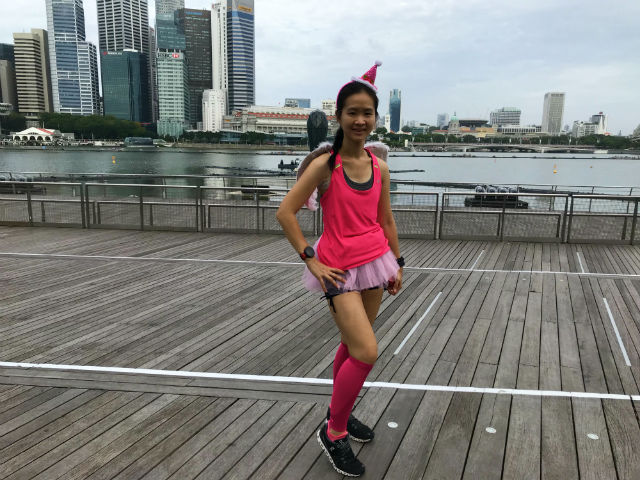 And I am glad that we managed to bring a smile to their faces, and upon seeing us, some of them also laughed a little and took pictures of our group. It was good to know that we were indeed spreading some Christmas cheer.
Playing Christmas Songs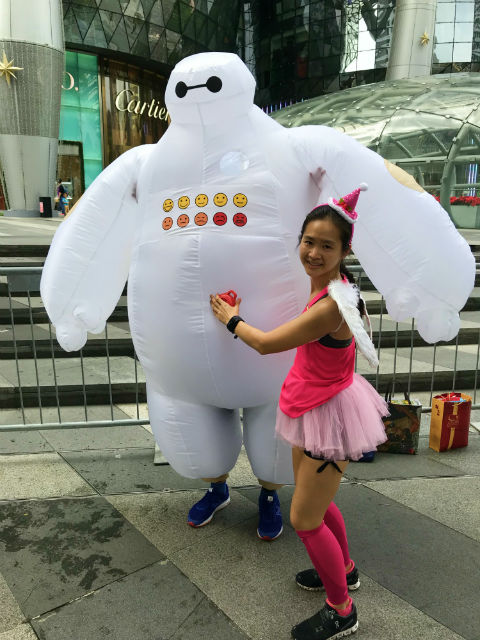 To further add to the spirit of the festival as well, I also brought a mini portable speaker to blast out Christmas songs – to bring a smile to people's faces.
I think that this certainly had attracted some attention!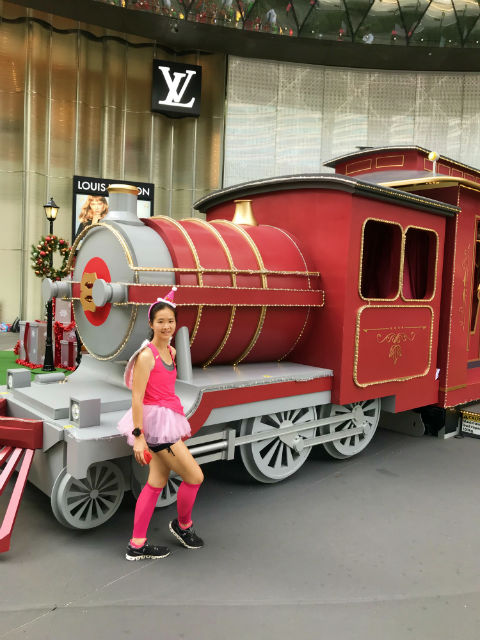 But I was not the only runner with a speaker though; I could also hear music coming from other runners along the route.
Taking more Photos 
After the run had ended back at ION Orchard Mall, we spent time mingling together and taking more photos. I had photos taken with SpiderMan and BayMax.
Winning the Fancy Dress Contest 
Then it came to the judging of the Fancy Dress Contest. And to my surprise, I won. I did not expect this at all, because there had been so many nice costumes!
A Fun Morning Out
I must say that as a whole, it had definitely been a fun morning out and it felt heartening to see the smiles on the faces of random passers-by as we had wished them a merry Christmas.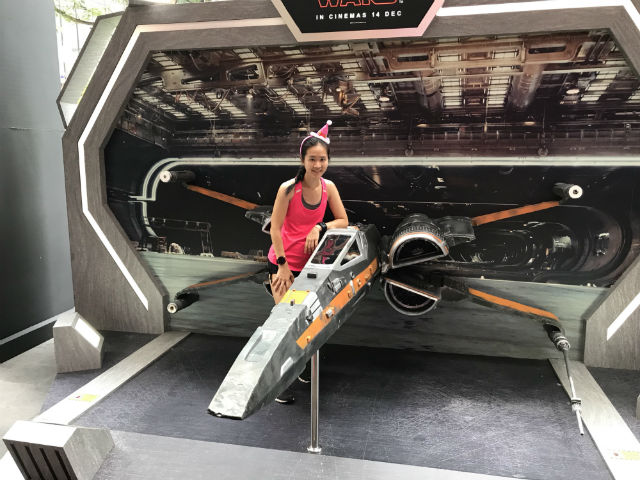 I enjoyed myself thoroughly and will be back again next year.

Photo credits to Swoon Pictures / Albert Ow / Tan Lum Hoe Tan / Connie Liang / Wan Marshall Datuk / Daniel Ong / Michael Cheng
Share this page with your friends!