Connie Arcella has been running since she was a little girl.
Said Connie, 48, who works in the Finance (private equity) field, "I have been running for my whole life. I did a cross country race at third grade when I was about seven or eight years old, and I fell in love with running. I love the training and the races are fun and exciting."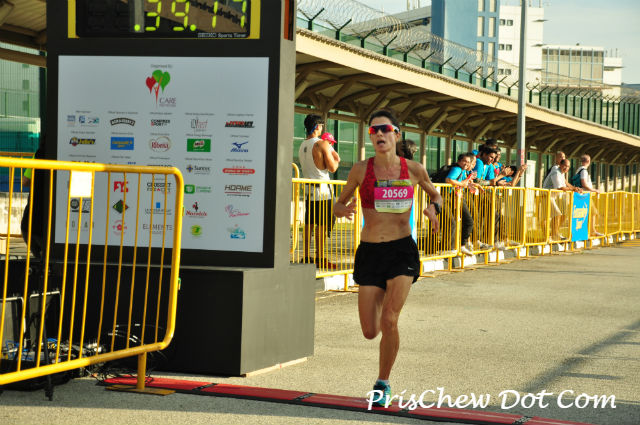 She added, "I love feeling strong and fit about running. Over the years, I realise too that it is important to stay fit and active as you age."
Running takes her to all types of places
Connie's favourite thing about running is that her running routes can take her to all types of places that she would usually not visit. She said, "The beautiful thing about running is that you can do it anywhere and it takes you to incredible places. I run wherever I go and travel and I have taken part in races in the States, Italy, United Kingdom, France and Australia. I have done the Rome Marathon, Yokohama Marathon in Japan as well as the Florence Marathon."
She added, "And take the Yellow Ribbon Prison Run; this is my first time running inside a prison. I have never set foot into a prison before and I had an incredible feeling when I was running inside – that was greater than any podium finish."
For her podium finishes, some of her most recent ones include the Venus Run (5km), as well as the Mizuno Ekiden relay and the Income Eco Run team event. All were achieved this year.
Besides running, Connie also does cycling and swimming, and in fact she also came second in her age group at the Singapore International Triathlon last weekend too.
Her Training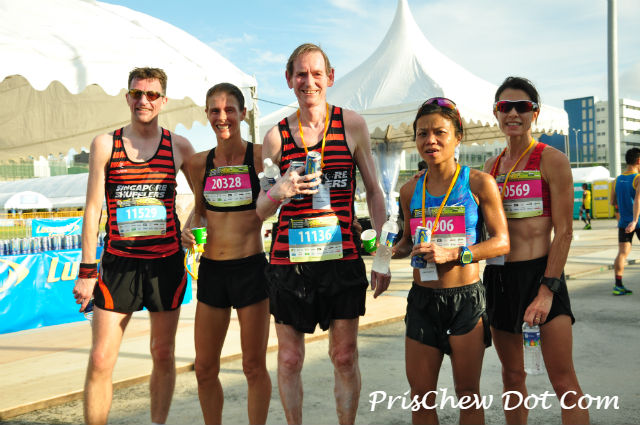 To train for her races, Connie runs with the Singapore Shufflers running club twice a week, on Mondays and Wednesdays. By herself, she will run twice more, covering four weekly run sessions. Her running mileage is about 70km to 80km each week.
Her twice weekly sessions with the Singapore Shufflers last about one and a half hours each.
As well, she also swims twice a week, covering 2km each time, and cycles twice a week, covering approximately 100km on the bike.
She said, "Basically, I run in the evenings and my children do swim training, so I will swim when they swim. For the bike, I cycle with my hubby on Saturday mornings."
To build strength, Connie would also train weights at the gym once a week. She said, "It is important to rest your running muscles and utilise other muscles as you get older."
Tips from Connie
What tips does Connie have, for runners who want to get fast?
She explained, "To run fast you need to do intervals, tempo runs and long runs. These are the three key workouts. I do each of these once a week, and the rest is easy running. My long runs are done whenever I can fit in the time to do so."
She added, "You need to follow a structured and progressive running programme to do well at running. Many runners tend to do too much, too soon, particularly people who are new to running and they do not do any cross training. They get injured easily as a result."
Be Consistent
Connie also advices runners to be consistent. She said, "You have to be consistent in order to develop your running base, and if you want to run faster, add intervals into your training."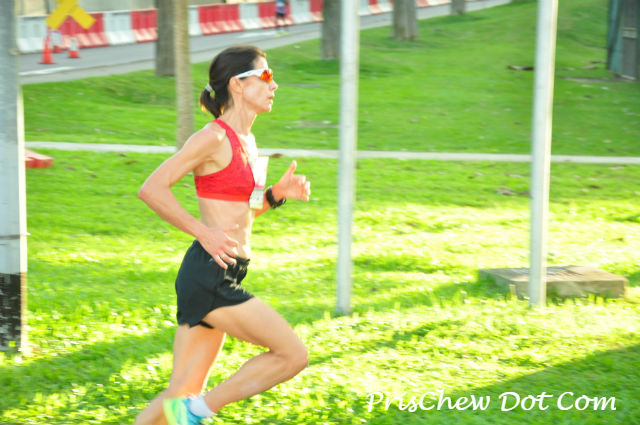 There are no shortcuts
But first and foremost, she stressed that there are no shortcuts in running. Said Connie, "You have to train and do your homework. There are no shortcuts. You cannot simply hope and pray that you will run fast; that won't happen."
She added, "You have to put in the effort and if you do not, you will never do well. It's not like striking lottery."

Share this page with your friends!