Elite half marathoners taking part in the 2XU Yolo Run SG will stand a chance to win an Alfa Romeo car.
About 6,000 runners will compete in the Half Marathon
Taking place from 5am-12pm on November 11 at the Singapore F1 Pit Building, more than 15,000 runners are expected to take part in the 2XU Yolo Run SG.
And out of these, about 6,000 will be competing in the event's inaugural Half Marathon category and the fastest male and female runner respectively, who are able to meet a stipulated timing, will drive away with a brand new Alfa Romeo car.
The timing that runners must meet to win the car, is 1h 09min 0sec or less for men and 1h 25min 0sec for women, without the use of illegal drugs and steroids. This is in celebration of Singapore's national record of 1h 07min 8sec for the men's category and 1h 23min 16sec for the female category.
This giveaway applies to all elite Singaporeans and Permanent Residents who sign up for the 2XU Yolo Run SG before 30 September and select the '21km Alfa Romeo Competizione' category.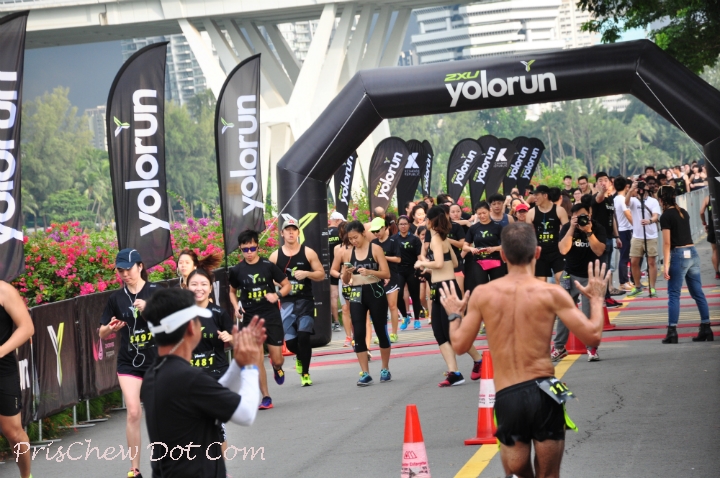 One winner from the Men's and Women's category will each drive away an Alfa Romeo Giulietta Super worth S$91,000 (without COE).
2XU Yolo Run SG is the first run in Asia to introduce a car giveaway 
2XU Yolo Run SG is the first run in Asia to introduce a car giveaway for a run event. Said Alex Loh, Managing Partner of X-Change Republic, the organisers of the run, "We are delighted to be in partnership with Alfa Romeo Singapore for the 21km Alfa Romeo Competizione."
He added, "We are constantly working at bringing in new ideas and concepts to the running industry in Singapore and we are truly excited to see two of our runners driving away in awesome cars this year."
2XU Yolo Run SG is a fun and performance run event whereby runners are encouraged to free themselves, be a part of a run that gives back and also have the chance to take part in a mass yoga session after the run. The spirit of the Yolo Run draws from the aphorism, You Only Live Once, and encourages runners to seize the day, not caring about what people think, and free themselves from labels, stereotypes, body image and inhibitions – an action that is signified by runners competing shirtless.
Alfa Romeo has a longstanding history and tradition in technology and sports
Established in 1910, Alfa Romeo has formed a longstanding history and tradition in technology and sports. The brand embodies the values of premium Italian engineering, styling, sports performance and elegance. Over the years, the brand has cultivated a legacy for its design, technical prowess and unique character of its automobile.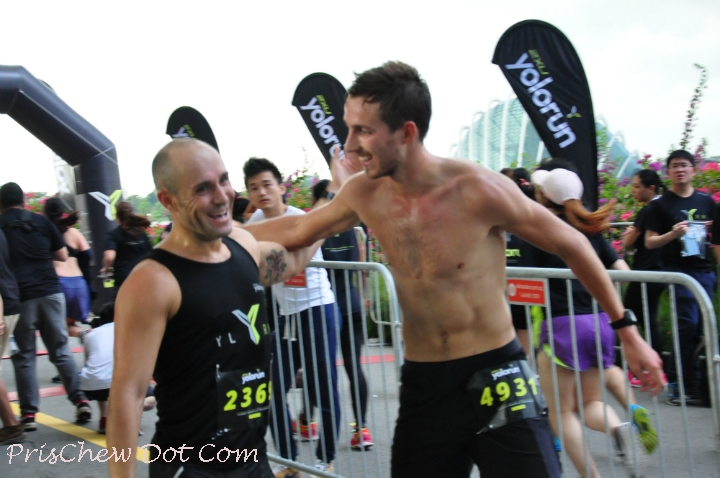 Said Joshua Goh, Assistant Manager of EuroAutomobile, the sole distributors of Alfa Romeo in Singapore, "An Alfa Romeo delights the senses and the Alfa Romeo name evokes the passion. The spirit of competition and racing is in the Alfa Romeo DNA. The 21km Alfa Romeo Competizione is a half marathon like no other, where YOLO (You'll Only Live Once) is a state of mind. It will be interesting to see who makes the mark."
Sign Up Now
Think that you can make the mark and meet the stipulated timing? Sign up for the 2XU Yolo Run SG at https://www.yolorun.com/new-page/.

Share this page with your friends!