Scottish coach Gregor Townsend was rewarded with a well deserved 34-13 win over Italy in his first rugby match in charge for Scotland. The game was the first ever test match played between two Six Nations teams in South East Asia.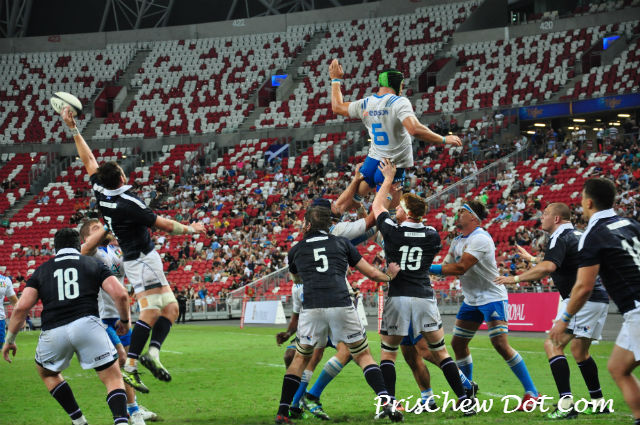 Said Townsend, "I am pleased to get the win, but we have a few things to work on. We knew that playing in the conditions in Singapore would be tough. This was our first game together and we started out well. Italy is a tough opponent and you need to keep working at it. The players kept believing in themselves and worked hard to get the two tries before half time. Our team played some good rugby in the second half and our set pieces were the key to our win."
A convincing five-try victory for Scotland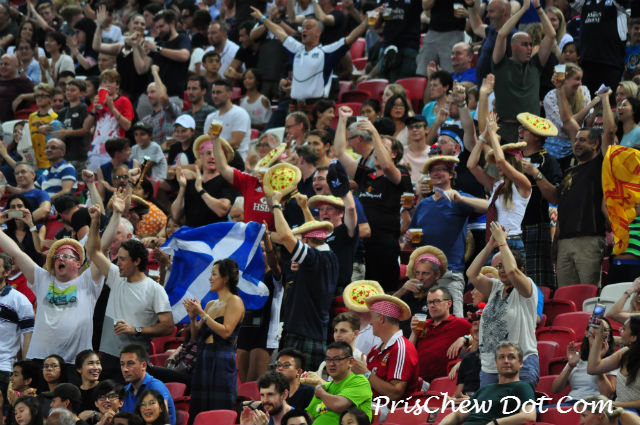 In front of nearly 9,000 fans at the Singapore National Stadium, the BraveHearts had delivered a convincing five-try victory. They were off to a fast start when Finn Russell kicked the team into an early 3-0 lead after six minutes. Italy drew level through Tommaso Allan's penalty in the tenth minute and held the Scots for the most of the first half.
But in the 38th minute, Scotland had made their breakthrough when Ali Price dived over the line to score a try for an 8-3 lead. The BraveHearts added another try on the stroke of half time with Tim Vessel gathering a delightful chip kick from Russell. Duncan Taylor successfully converted for a 15-3 lead at the interval.
Said Townsend, "We knew that it would be hard to play at a high tempo at the beginning of the game, but we did a great job and we executed our game plan well. In the first 10-15minutes, I think that we countered well and had looked to create chances. The two tries before half time were very timely too."
Scotland started the second half just like how they had ended the first – with a try, just two minutes after the restart. And the Azzurri defence could do nothing as Ben Toolis rose high to claim a line-out and veteran hooker Ross Ford grounded the first of his two tries.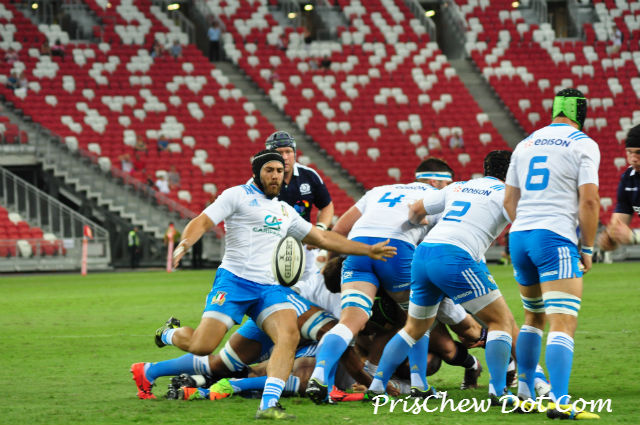 Ford then got his second try of the night when Italy's Dean Budd was sent to the sin bin for repeated infringements and then the Scots got the crowd on their feet with quick, off-loading rugby and a sensational team effort. This pushed the Scots to a 27-3 lead.
In the 67th minute, Italy raced clear before offloading to Michele Campagnaro and scored Italy's first try of the night.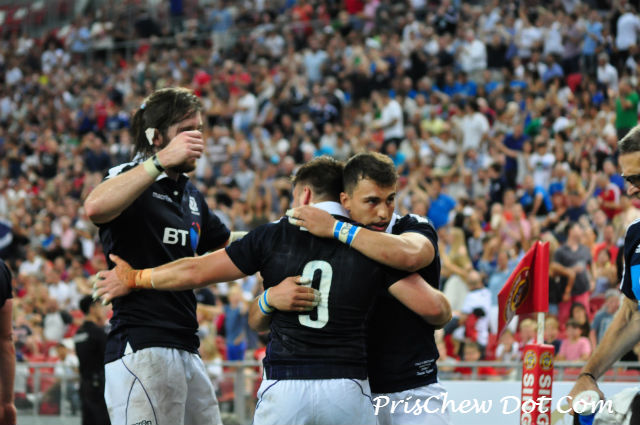 Scotland's fifth try came through Damien Hoyland and was converted by Peter Horne for a 34-8 lead. Italy in the dying minutes managed to make the score look a more respectable 13-34 when Angela Esposito dived over in the corner for a try.
Still things for Scotland to work on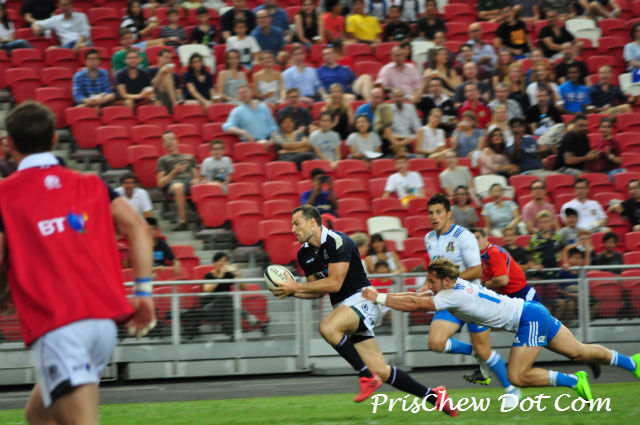 Townsend admitted that despite the win, there are still things for Scotland to work on. He said "I think there are some things to work on after this game, first of all getting used to this level of rugby as some have not played in a while. The opposition plays a part in terms of how tired the boys get but the conditions also play a part, as well as the start-stop nature of the game."
Added the coach, "But we did not make a mistake till the second half and that was great to see. I felt that we had played with more ambition in the second half though. Now we know the areas that we have to work on to make the most of our opportunities and we need more patience when we get into the opposition 22."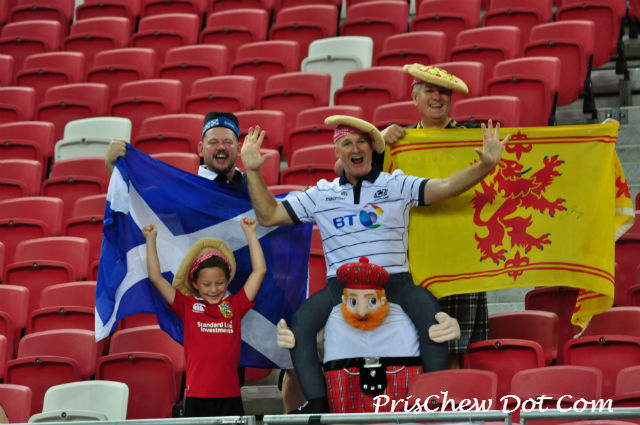 Scotland's captain John Barclay was happy with his team's win and felt that his team had done well. He added, "The pressure was on us to keep the ball. We knew that under those conditions, we would eventually score. A lot of us worked off the ball and we were outstanding to get the ball back when we lost it, and we did well to come away with the win too."
Italy was disappointed with the defeat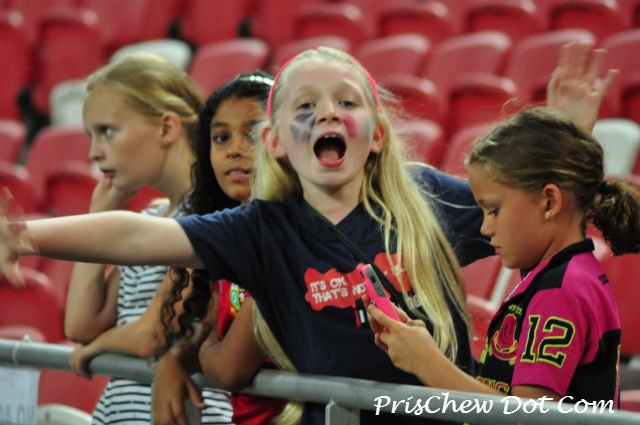 Italy's coach Conor O'Shea on the other hand, had been quite disappointed at the defeat, but at the same time, he admitted that they made some crucial mistakes. He said "Scotland is fifth in the world for a reason but we held them for 38 minutes and we invited the pressure on ourselves – that is something we should not have done. But to give it to the boys, they never stopped trying but we had some tough calls tonight and it's hard to play with one less man. It was nice to see some boys getting their first cap today, but we are not here to simply make up the numbers."
The coach for Italy continued, "We really had to make up ground and we need to work on our discipline. We don't like losing. What is frustrating is that we shot ourselves in the foot. We played some incredible defence as Scotland had lots of possession. I am proud of the boys as they kept going and deserved the two tries in the end."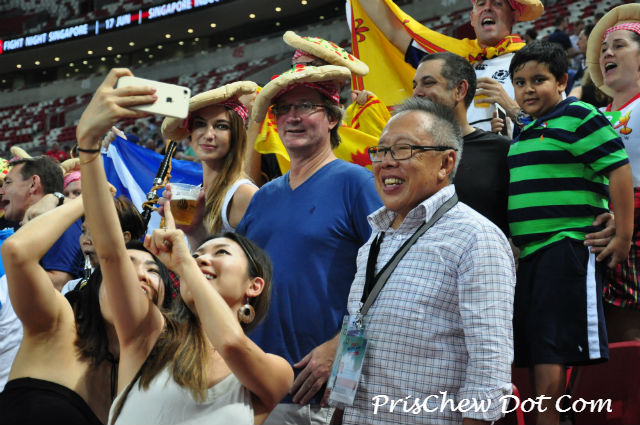 Italy's captain Edoardo Gori had also shared his coach's sentiments. He said, "It was mentally tough with four penalties against us. We put everything into the game but we were not good enough."
And O'Shea vows that Italy will be back to their winning best soon, after the defeat in Singapore. He said, "It is in our nature to want to win. But we let ourselves down today. We will learn from this game and we will definitely be back."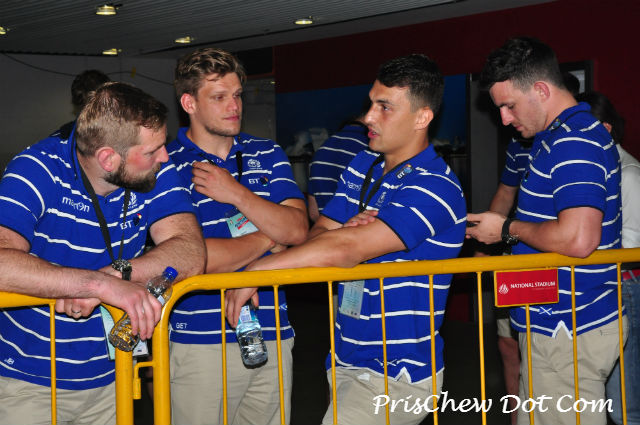 Scotland and Italy's next upcoming games
Italy will get their chance to return to winning ways next Saturday when they will face Fiji in Suva, as part of their Summer Tour.
On the other hand, fresh from their win in Singapore, Scotland will take on the Wallabies in Sydney, Australia on 17 June and then will play Fiji on 24 June.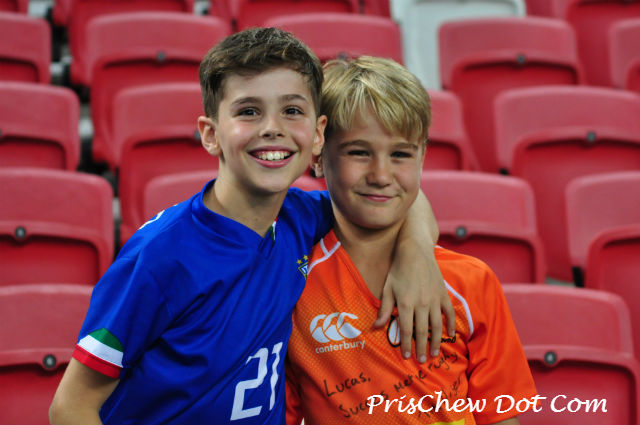 And Scotland is relishing the game against the Australians. Said Townsend, "We are not in Australia yet but this was a great stop in Singapore to break the jet lag and give us nice, warm weather to train in. It was very good conditioning for us and we hope to be in a great place again next week."
Share this page with your friends!