In the Candy Crush Saga game, there are many obstacles that may stop you from advancing to the next level. Of these, the worst is probably the chocolate.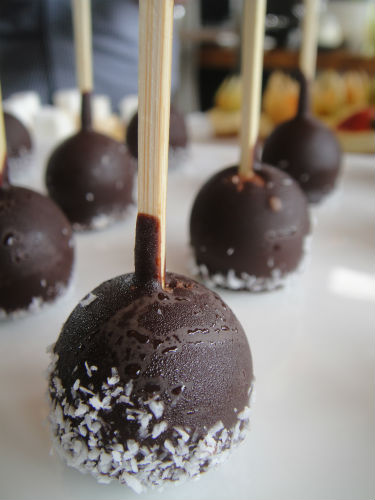 I am sure that there have been many occasions when you have had a great move planned – only to find that by the time you want to make that particular move, it is consumed by the pesky chocolate. I know I have suffered from this type of frustration.
It is possible to beat the chocolate but you must be able to understand how it works.
How the Chocolate Works
It blocks your game objectives
When you play Candy Crush Saga, you would probably notice that the chocolate usually blocks what you are supposed to achieve at a particular level. For example, if you are meant to bring ingredients to the bottom, the chocolate will usually be blocking the exit funnels – so you must clear it in order to get the ingredients off the game board.
It multiplies like the plague
What is more, the chocolate multiplies like the plague if you cannot get rid of it with every move that you make. So you must make sure that you remove some of it from the game board with every candy match – regardless of what your objective is for that level.
It devours your special candies
The most frustrating thing about the chocolate is that it eats up your special candies. Sometimes it appears to spare these candies, buton most occasions, if the chocolate is encroaching upon your special candies, you had better quickly use them up – or else it will be taken by the chocolate. I have experienced this on a number of occasions and have been very frustrated by it.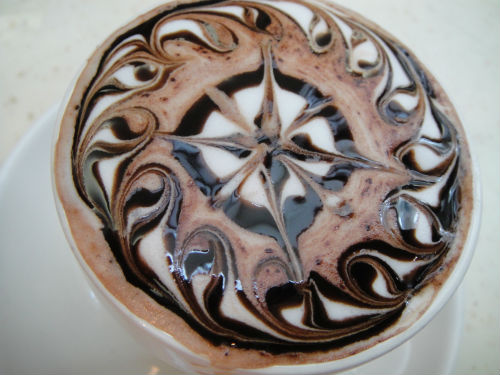 So how to get rid of the chocolate?
 Try to kill it as soon as it appears
Regardless of what you are supposed to do at a particular level, you have to get rid of the chocolate first, or as soon as you see it, so that it does not even get the chance to multiply. Do remember that whenever you make a move that does not kill any chocolate, it will just rapidly multiply and before you know it, your board will be covered with more. And of course, this is the last thing that you want.
Try making special candies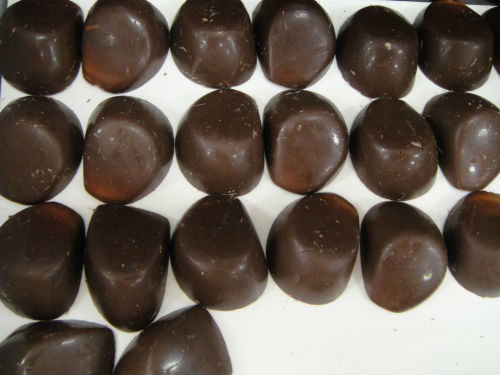 The striped special candies are extremely powerful against the chocolate, because they clear a whole row of candies at one go, be it a horizontal or vertical one.
Because the chocolate is killed whenever the candies next to it are smashed either through a direct or indirect move, you will be able to destroy lots of chocolate in that single move. So try to match four candies to get a striped one – or even better, try and combine a wrapped candy with a striped one if you are able to, for maximum effect against the pesky chocolate squares.
A colour bomb and a striped candy combination is the best weapon against the chocolate, because it will literally smash the entire board – thus killing off all your chocolate squares and at the same time, putting you in a very good position to clear the level.
Need help with other obstacles? Click here!
Beat Certain Levels on Candy Crush!
More Candy Crush Secrets!
Share this page with your friends!